Roasted Brussel Sprouts with Fresh Figs
Published on Oct 01, 2017
by
Kristina Stosek
Prep Time:

10 minutes
Cook Time:

30 minutes
Serves:

4-6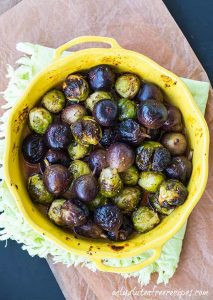 ​This post may contain affiliate links, please see our
privacy policy
for details
If you're looking for a unique and delicious way to enjoy Brussel sprouts, this recipe for roasted Brussel sprouts with fresh figs is one to try.
Figs are a natural complement to the savory flavor of roasted Brussel sprouts, and the combination of the two flavors is sure to please even the most finicky eaters.
healthy vegan Brussel sprouts with fresh figs side
This recipe is a healthy, vegan-friendly side dish that will stand out on your festive table. Both the Brussel sprouts and figs are a wealth of beneficial nutrients. And not only is this a delicious way to serve Brussel sprouts, but it is pretty.
FAQ about Brussel sprouts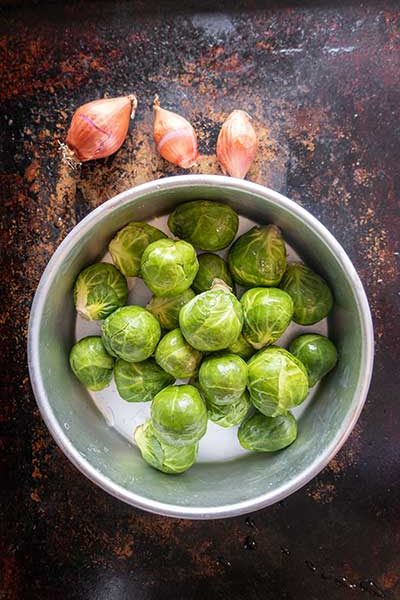 1. Do I need to soak my Brussel sprouts before roasting?
No, there is no need to soak your Brussel sprouts before roasting. Instead, rinse them under cold water to remove any dirt or debris.
2. What is the best way to roast Brussel sprouts?
Brussel sprouts are best when they are roasted at high temperatures. This will give them a crispy outside without being mushy in the middle. Preheat your oven to 400 Fahrenheit, and depending on the size, roast for 25-30 minutes, or until golden brown, crispy and slightly charred.
4. What is the best way to serve roasted Brussel sprouts?
Brussel sprouts should be served warm as a side, or if you are following a plant-based diet, add them as a topping to a rice dish such as this Vegan Spanish Rice Dish.
5. Do roasted Brussel sprouts freeze well?
Yes, you can freeze cooled roasted Brussel sprouts in freezer bags for up to 3 months. To reheat them, place them in the fridge overnight, then reheat in the oven on a baking sheet.
FAQ about fresh figs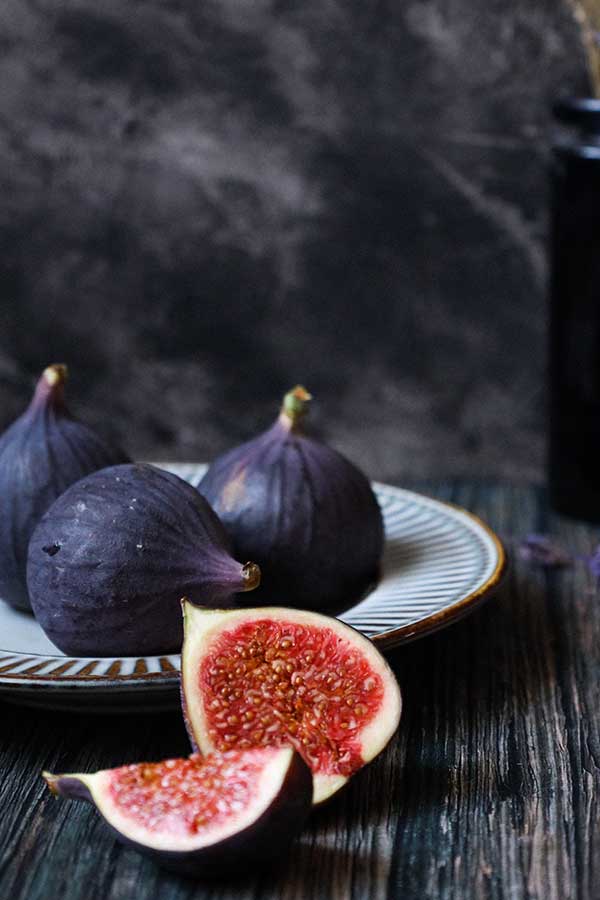 What are some of the most frequently asked questions about fresh figs?
1. What is the best time of year to buy fresh figs?
The prime harvesting season for fresh figs is mid-June to mid-October.
2. How long do fresh figs last?
Fresh figs will spoil within seven to ten days of harvesting. However, once you bring them home, it is best to use them within 3 days
3. How should I store fresh figs?
You should store fresh figs in the refrigerator in a shallow dish lined with paper towels. Then, cover them with plastic wrap, and they will keep up to 3 days.
3. Can I replace the figs in this recipe?
Suppose figs aren't your thing, then yes! Brussel sprouts are delicious with other roasted vegetables like carrots, parsnips, and potatoes.
healthy side for festive occasions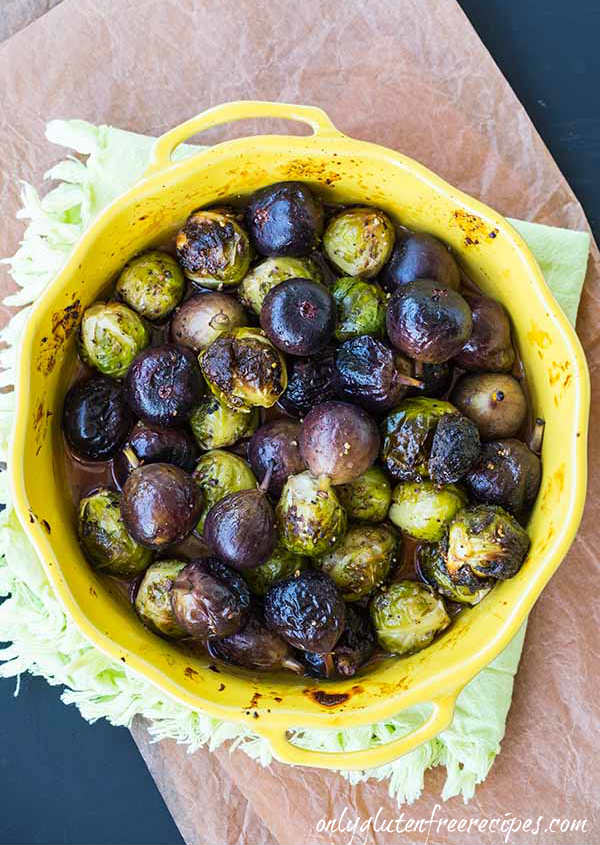 When it comes to side dishes for Thanksgiving, Easter or other celebrations, many people default to Smashed Crispy Potatoes with Garlic Herb Lemon Butter & Parmesan Cheese, Sweet Potato And Acorn Squash Mash, Roasted Sweet Potato or Maple Ginger Roasted Carrots.
But why not mix things up a bit and try something new?
This year, why not try roasted Brussel sprouts with fresh figs? They are roasted until crispy, and the fresh figs add a sweetness—so much flavour when you combine the two. What's there not to love?
Plus, this dish is easy to make ahead of time so that you can enjoy your Thanksgiving or other holidays stress-free! I almost forgot, another spectacular side dish to your dinner table is our famous healthy Simply Roasted Fennel With Carrots.
So, if you're looking for a new way to serve Brussels sprouts, give this vegan recipe a try, your taste buds will thank you!
Roasted Brussel Sprouts with Fresh Figs
Published on Oct 01, 2017
by
Kristina Stosek
Instructions
1.

2.

In a large bowl gently toss everything together

3.

Scatter brussel sprouts and figs close together in an ovenproof casserole dish

4.

Roast for 30 minutes, stirring halfway. Once done, set aside. Reheat slightly just before serving, place on a serving platter and pour juices from the casserole dish over top