Healthier Gluten-Free Snickerdoodles Recipe
Prep Time
15 Minutes
Difficulty
Easy
Cook Time
14 Minutes
Serves
30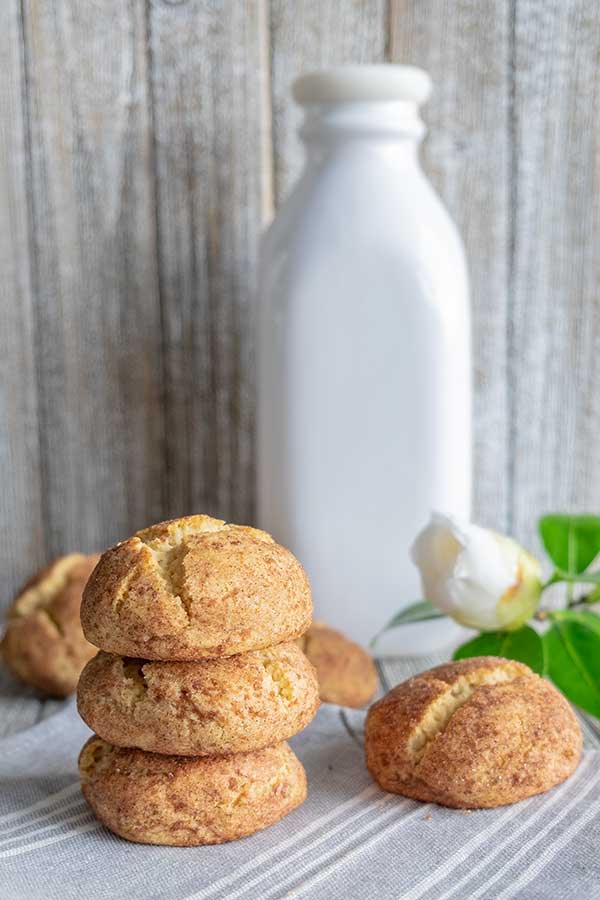 Be the first to rate this recipe.
You probably all know by now that I love baking on the weekends. You can't beat the aroma of freshly baked cookies that lingers throughout the house, it makes you feel all cozy inside. Today I decided to share with you a healthier version of a soft, gluten-free snickerdoodle cookie. To make these cookies healthier I replaced honey for refined sugar because honey is sweeter than sugar so I used a lot less of a sweetener. Another ingredient I added is almond flour. Almond flour is packed with protein and fiber and adds more flavour. For the cinnamon coating, I used coconut sugar which has a low GI. I included a vegan and nut-free option
So all in all this cookie is healthy-ish. Did I mention the cookie melts in your mouth YUM! The best part, kids LOVE snickerdoodles, so now you can offer a healthier cookie to your family 🙂 Enjoy!
Ingredients
1 1/2 cups all-purpose gluten-free flour blend (I used better batter) add 1/2 tsp. xanthan gum if your flour blend does not include it
1/2 cup plus 2 Tbsp. almond flour (for nut-free option use 1/2 cup of all-purpose GF flour blend)
1/2 tsp. aluminum-free baking soda
1/2 tsp. GF ground cinnamon
1/2 cup salted butter, at room temperature (for vegan option use earth balance butter)
1 large egg, at room temperature (for vegan option use flax egg or GF egg replacer)
1 tsp. Pure vanilla extract
For the cinnamon coating; mix 2 Tbsp. of coconut sugar or sweetener of choice with 1 tsp. GF ground cinnamon
Instructions
In a small bowl whisk together flours, cream of tartar, baking soda and 1/2 teaspoon of cinnamon
In a medium bowl using an electric mixer beat butter and honey until creamy. Add egg and vanilla and beat for one more minute
Add dry ingredients 1/3 at a time to butter mixture and using a spatula mix until a dough forms
Using a large spoon scoop out dough about the size of a walnut and shape into balls. Roll in the cinnamon coating and place 1-inch apart on a baking sheet lined with parchment. Refrigerate for 1 hour
Bake cookies in a preheated oven at 375 F for 12 minutes.
Transfer cookies onto a cooling rack to cool completely
Similar Recipes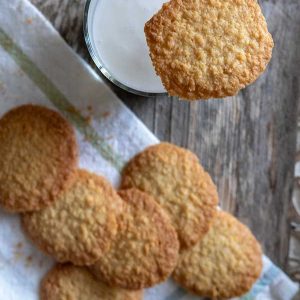 4-Ingredient Gluten-Free Coconut Cookies
This is probably one of the easiest gluten-free cookie recipes I have created. All you need is 4 ingredients and a food processor. The delicious cookies are chewy on the inside and crispy on the outside and are made without refined sugar. Next time you crave something sweet and tasty and would like to keep […] Read More
Prep Time
5 Minutes
Difficulty
Beginner
Cook Time
15 Minutes
Serves
18 cookies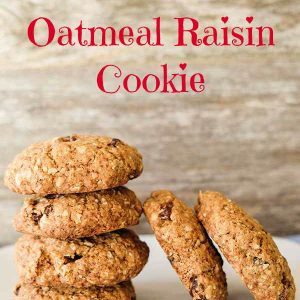 Award Winning Gluten-Free Oatmeal Raisin Cookies
If you were on a search for the perfect gluten-free oatmeal raisin cookie, you must try this recipe. I promise you will not be disappointed. Packed with raisins, hint of cinnamon and nutmeg, this gluten-free oatmeal raisin cookie is a winner! This cookie recipe is also dairy-free and refined sugar-free. Read More
Prep Time
20 Minutes
Difficulty
Easy
Cook Time
18 Minutes
Serves
24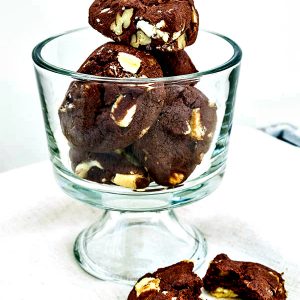 Easy Gluten Free Chocolate and Nut Cookies
These cookies have the chocolate intensity that balances with their nutty richness. You can easily call them power cookies, because of their high protein value. In my home, they are serious comfort food with benefits. Like all chocolate cookies, they are an excellent addition to holiday collection. These gluten free chocolate and nut cookies are […] Read More
Prep Time
10 Minutes
Difficulty
Beginner
Cook Time
10 Minutes