Healthier Gluten-Free Snickerdoodle Recipe
Published on Apr 14, 2019
by
Kristina Stosek
Prep Time:

15 minutes
Cook Time:

14 minutes
Serves:

30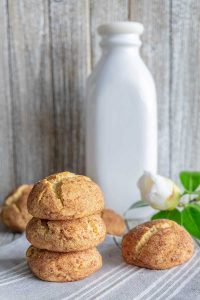 ​This post may contain affiliate links, please see our
privacy policy
for details
Today I am sharing a healthier version of a soft, Gluten-Free Snickerdoodle Cookie Recipe. You can't beat the aroma of freshly baked cookies. It is such a comforting feeling.
As cookies go, it's harder to make them super healthy because they are considered a sweet treat and taste good.
How is this snickerdoodle recipe different?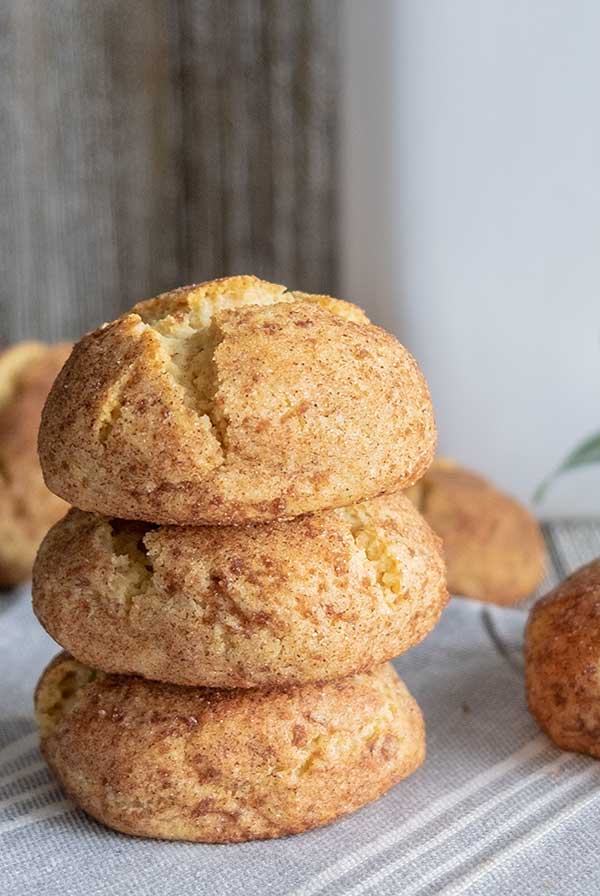 A traditional snickerdoodle cookie is typically made with basic ingredients such as butter, sugar and flour, then rolled in cinnamon sugar.
So there isn't too much that I can change. Still, I managed it by adding almond flour for fiber and protein, egg to give it softness, replacing honey for sugar, and using gluten-free flour to keep it gluten-free.
For the cinnamon sugar coating, I used coconut sugar with cinnamon.
Why use coconut sugar in cookies?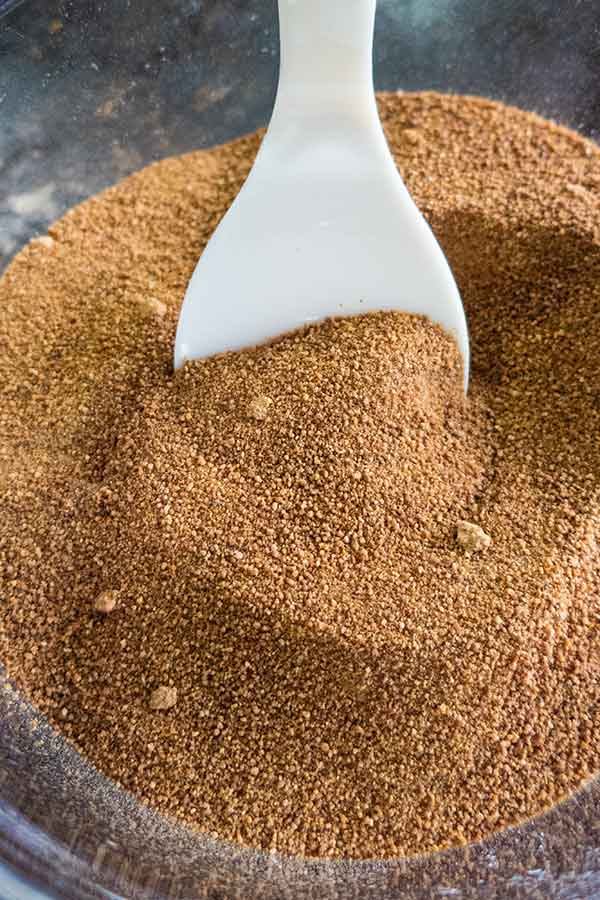 The reason for coconut sugar is that it has a low GI, so there are no sudden spikes in blood sugar. This means no bursts of energy. You know the kind your kids get from refined sugar.
The best part is that this snickerdoodle tastes just as delicious. Well, I think even more flavourful with added health benefits. Another recipe you may enjoy is the Gluten-Free Snickerdoodle Oat Snacking Cake!
A gluten-free cookie recipe with only 10 ingredients.
These cinnamon-flavoured cookies are probably one of the easiest recipes as far as cookies go. And kids love them!
So, all in all, this cookie is healthy-ish. Did I mention the cookie melts in your mouth? YUM!
The best part is kids LOVE snickerdoodles, so now you can offer a healthier cookie to your family 🙂 Enjoy!
Need more cookie recipes? Check out our most popular gluten-free cookie recipes 🙂
Healthier Gluten-Free Snickerdoodle Recipe
Published on Apr 14, 2019
by
Kristina Stosek
Instructions
1.

In a small bowl whisk together flours, cream of tartar, baking soda and 1/2 teaspoon of cinnamon

2.

In a medium bowl using an electric mixer beat butter and honey until creamy. Add egg and vanilla and beat for one more minute

3.

Add dry ingredients 1/3 at a time to butter mixture and using a spatula mix until a dough forms

4.

Using a large spoon scoop out dough about the size of a walnut and shape into balls. Roll in the cinnamon coating and place 1-inch apart on a baking sheet lined with parchment. Refrigerate for 1 hour

5.

Bake cookies in a preheated oven at 375 F for 12 minutes.

6.

Transfer cookies onto a cooling rack to cool completely