Gluten Free Milk Rolls Recipe
Published on Apr 26, 2023
by
Kristina Stosek
Prep Time:

15 minutes
Cook Time:

30 minutes
Serves:

12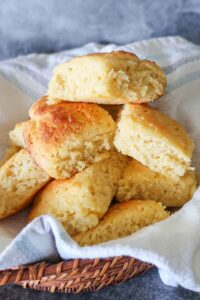 ​This post may contain affiliate links, please see our
privacy policy
for details
These gluten free milk rolls are soft and airy with a marshmallow-like texture. They are insanely delicious and super simple to make. Serve them warm for a dinner roll, make them into sandwiches, dip them into a gravy, or serve them with your favorite stew. The gluten free milk rolls always remain moist, tender, and flavorful.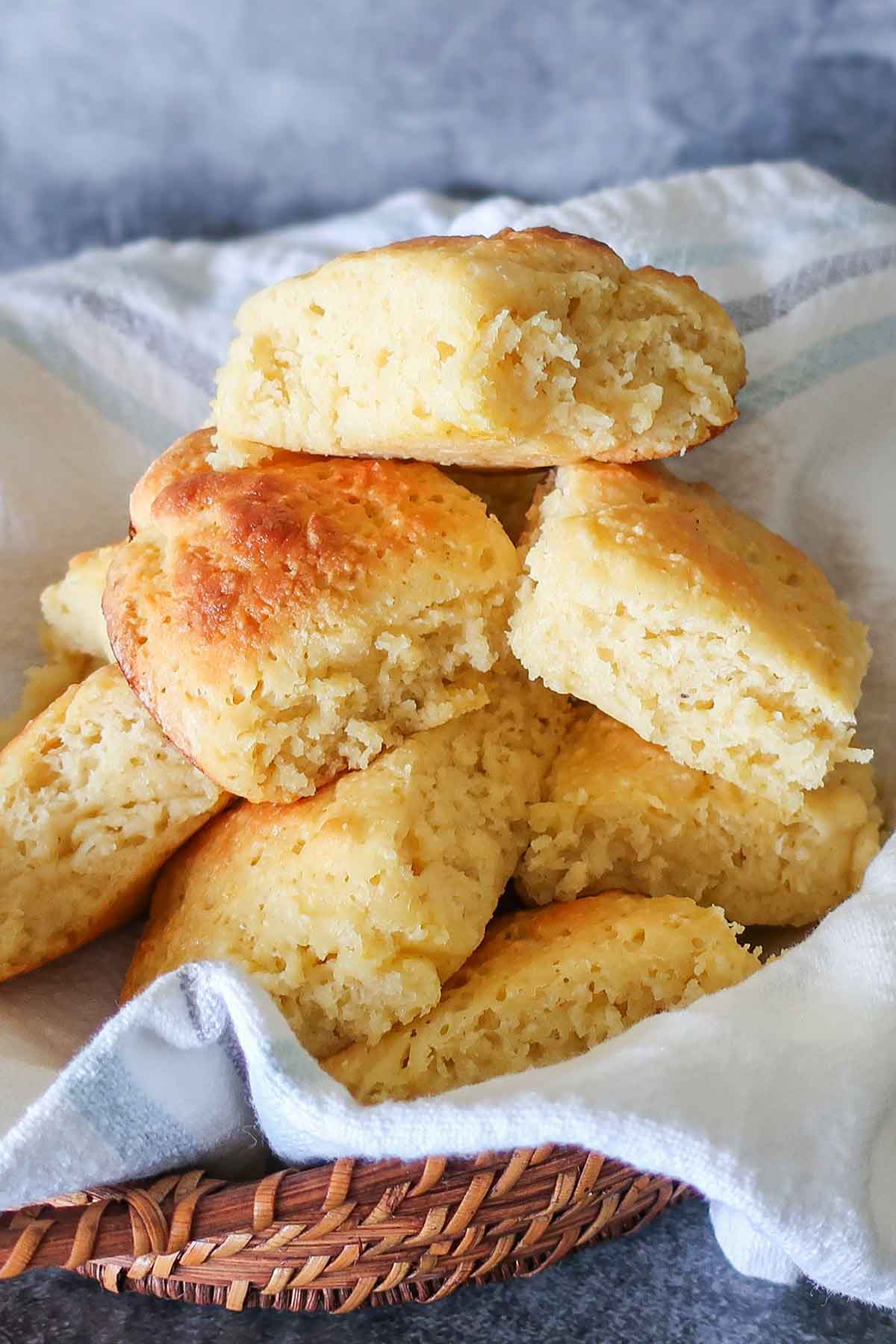 What is a milk roll?
The main ingredient in these rolls is milk, which gives them their signature tender texture and subtle sweetness. The dough is made with yeast, and the gluten free rolls are made primarily with rice flour.
To keep the gluten free milk rolls extra soft and moist, I added a couple of tablespoons of potato flour, tapioca starch, and potato starch. The remaining ingredients are your basic gluten free pantry staple ingredients such as milk, butter, xanthan gum, honey, salt, and an egg.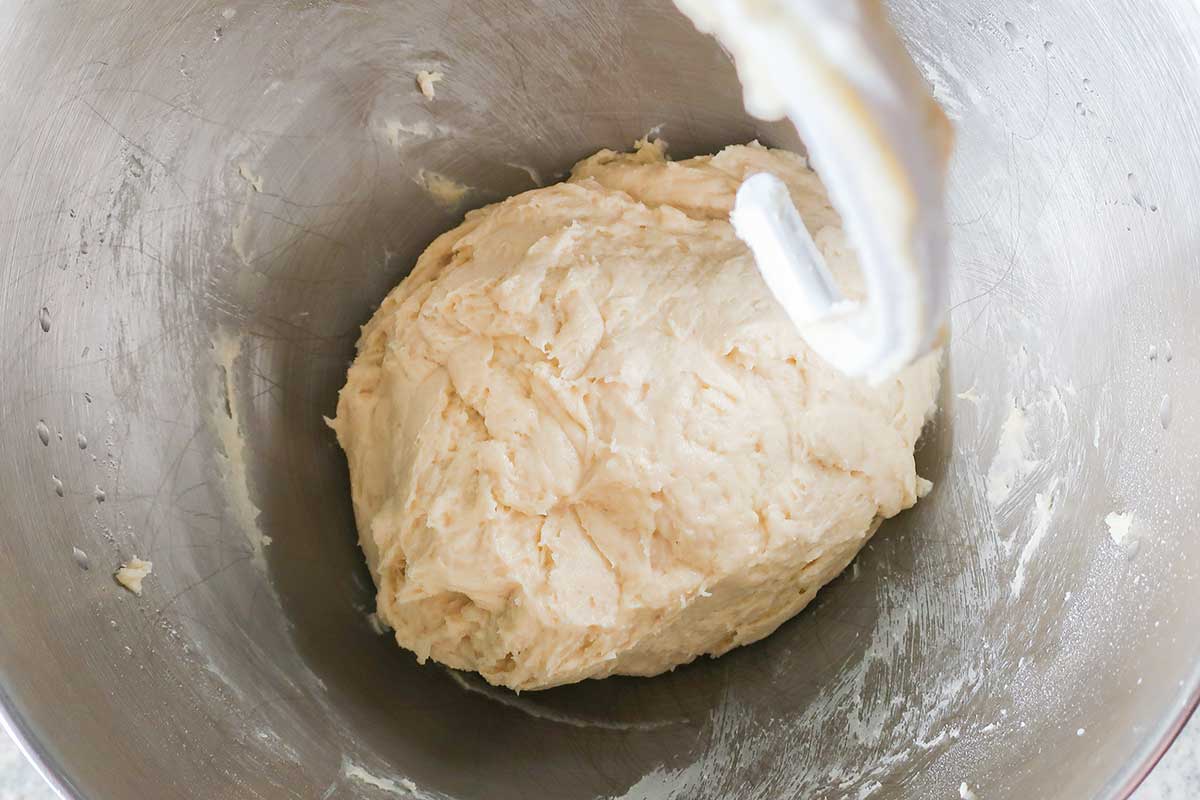 making the gluten free dough
Gluten free dough for rolls is a little more complex than muffins or quick bread recipes because you want to keep the rolls moist and soft with a squishy crust. So please follow the recipe precisely and measure the flour correctly for the best results.
For the dough, mix the dry ingredients, this includes rapid-rise instant yeast. When using instant yeast, you can skip a step because you don't have to proof the yeast first. Just be sure the yeast is fresh, so CHECK THE EXPIRY DATE, and always keep the yeast in the fridge or freezer.
Next, add warm milk, melted butter, an egg, and warm water. The egg must be at room temperature. This helps with the rising of the dough.
Using an electric mixer with a dough hook, mix until smooth. This takes about 3 – 5 minutes. Then let the dough rest for 30 minutes, then shape the rolls.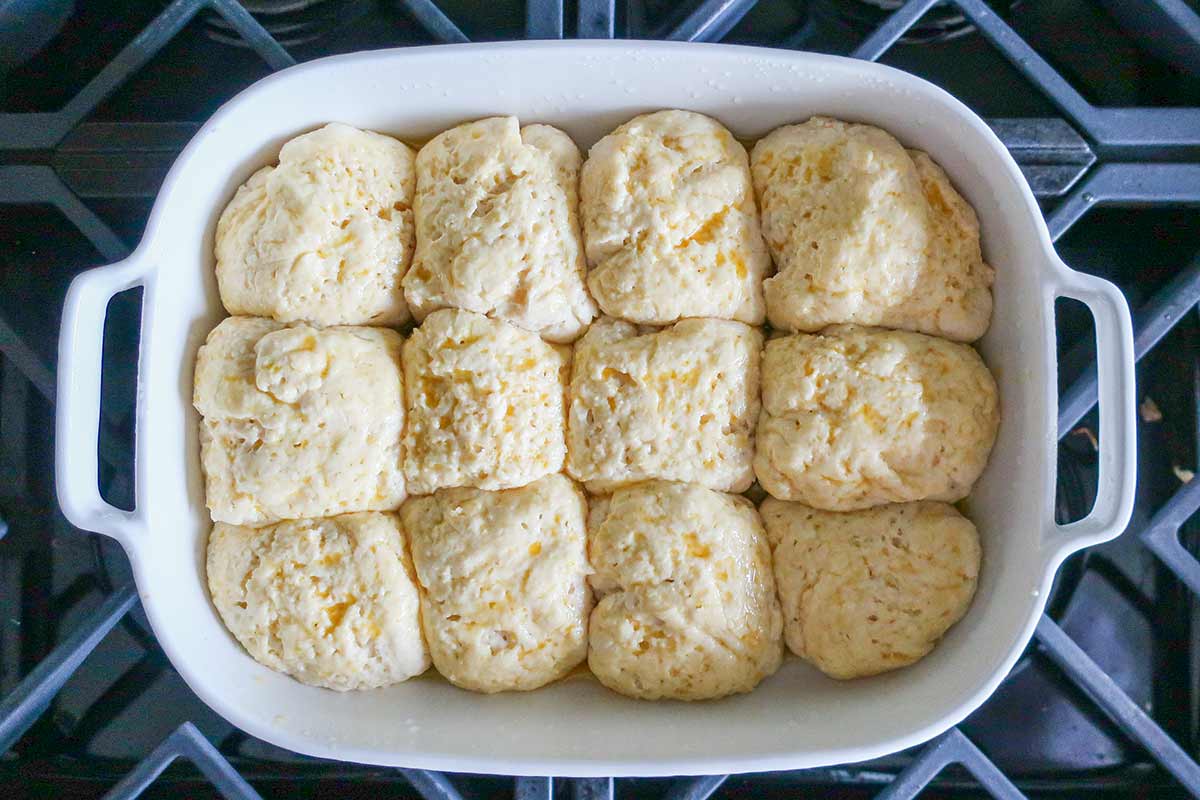 shaping the rolls
Shaping the milk rolls is easy. If you've made meatballs, then you can shape these rolls.
To keep it simple, lightly flour your working surface and gently roll the dough into a log about 3 inches wide. The dough is a bit sticky but very easy to work with.
Using a sharp knife, divide the dough into 12 equal portions. Then, working with one piece at a time, roll each piece into a ball, pinching any seams, and place it in the prepared baking dish. To stop the dough from sticking to your hands, lightly oil your hands
When all the rolls have been placed in the baking dish, cover the dish with a clean wet towel and let the rolls rise until puffy, about one hour.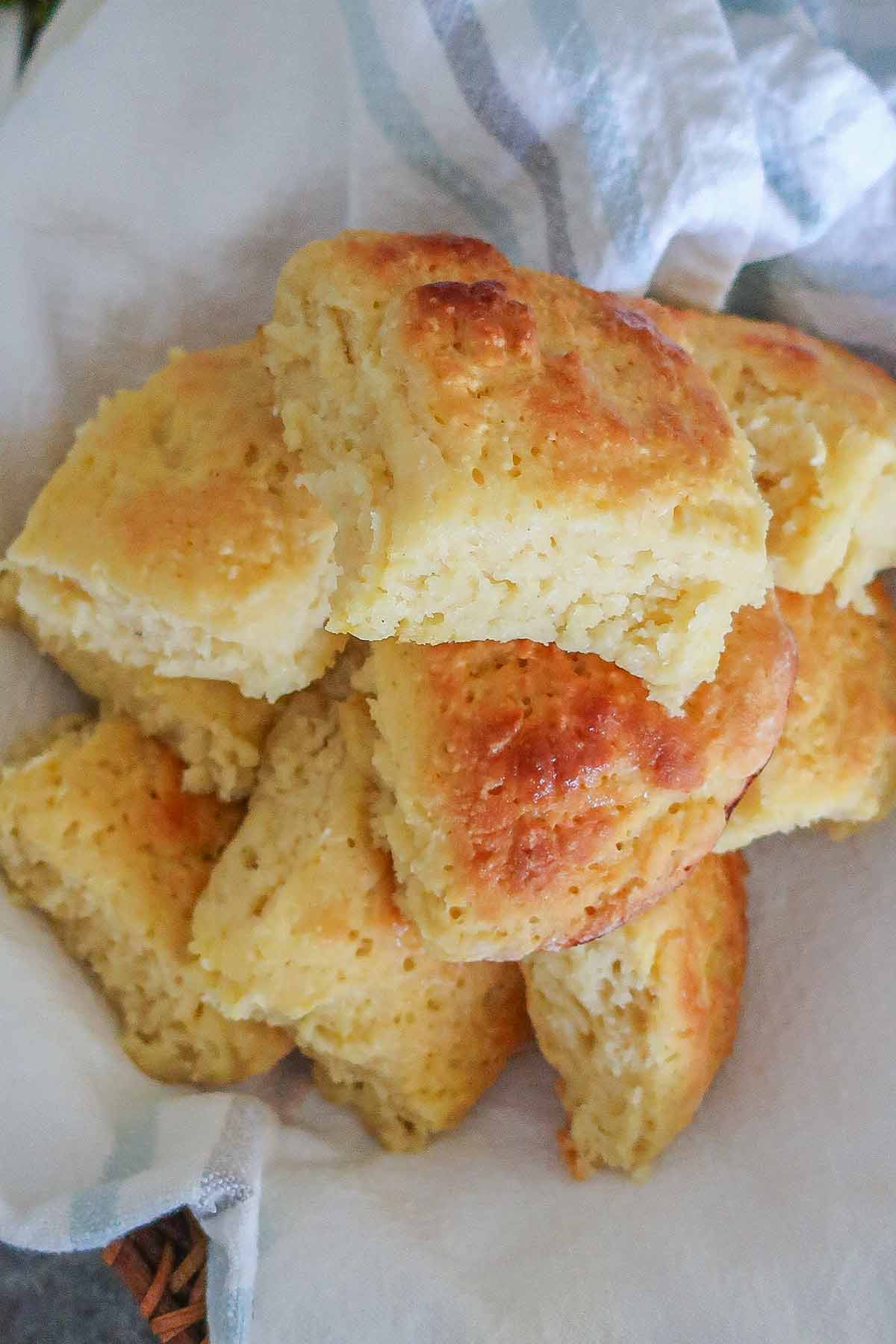 baking the milk rolls
Once the milk rolls are ready for baking, preheat the oven to 375 F
Brush the rolls with eggwash or melted butter and bake for 30 – 35 minutes until golden. Your kitchen will smell like home-baked bread. YUM!
serving suggestions for milk rolls
Milk rolls are versatile; you can serve them with many different dishes. Here are some delicious serving suggestions for gluten-free milk rolls.
Try spreading nut butter or jam on your milk roll for a tasty breakfast.
Use them as the base of a sandwich – fill them up with your favorite meats, cheeses, veggies, and spreads for a satisfying lunchtime meal.
For dinner parties or special occasions, serve sliced milk rolls alongside soups or stews to soak up all the flavorful broth. They also complement pasta dishes like spaghetti bolognese or our famous 30-minute gluten free stovetop lasagna.
If you're hosting brunch, set out a platter of sliced milk rolls and toppings like smoked salmon, cream cheese, and capers for an elegant twist on bagels and lox.
Remember dessert! Milk rolls can be used in sweet recipes too – try using them as the base of bread pudding or French toast casserole for a decadent treat.
active dry yeast vs. quick-rise instant yeast for rolls
Choosing the right type of yeast for gluten-free milk rolls can make all the difference. There are two main types of yeast, active dry yeast and quick-rise instant yeast.
Active dry yeast is a more traditional option that needs to be activated in warm water before adding it to your dough. This process can take 5-10 minutes, resulting in a longer rise time for your dough.
On the other hand, quick-rise instant yeast does not require activation and can be added directly to your dry ingredients. In addition, it's designed for faster rising times and produces a lighter texture than active dry yeast.
Why are some gluten free milk rolls dense and heavy?
Gluten free baking can be challenging, and achieving the perfect texture for rolls is no exception. If your gluten free milk rolls are turning out dense and heavy, there could be several reasons.
Firstly, it's important to note that gluten free flour doesn't have the same elasticity as wheat-based flour. This means that without the support of gluten protein, your baked goods may not rise as much, which is why adding xanthan gum is so important.
Another reason for dense rolls could be not enough moisture in the dough. Gluten-free flours absorb more liquid than wheat flour, so the dough should be stickier than traditional dough made with gluten.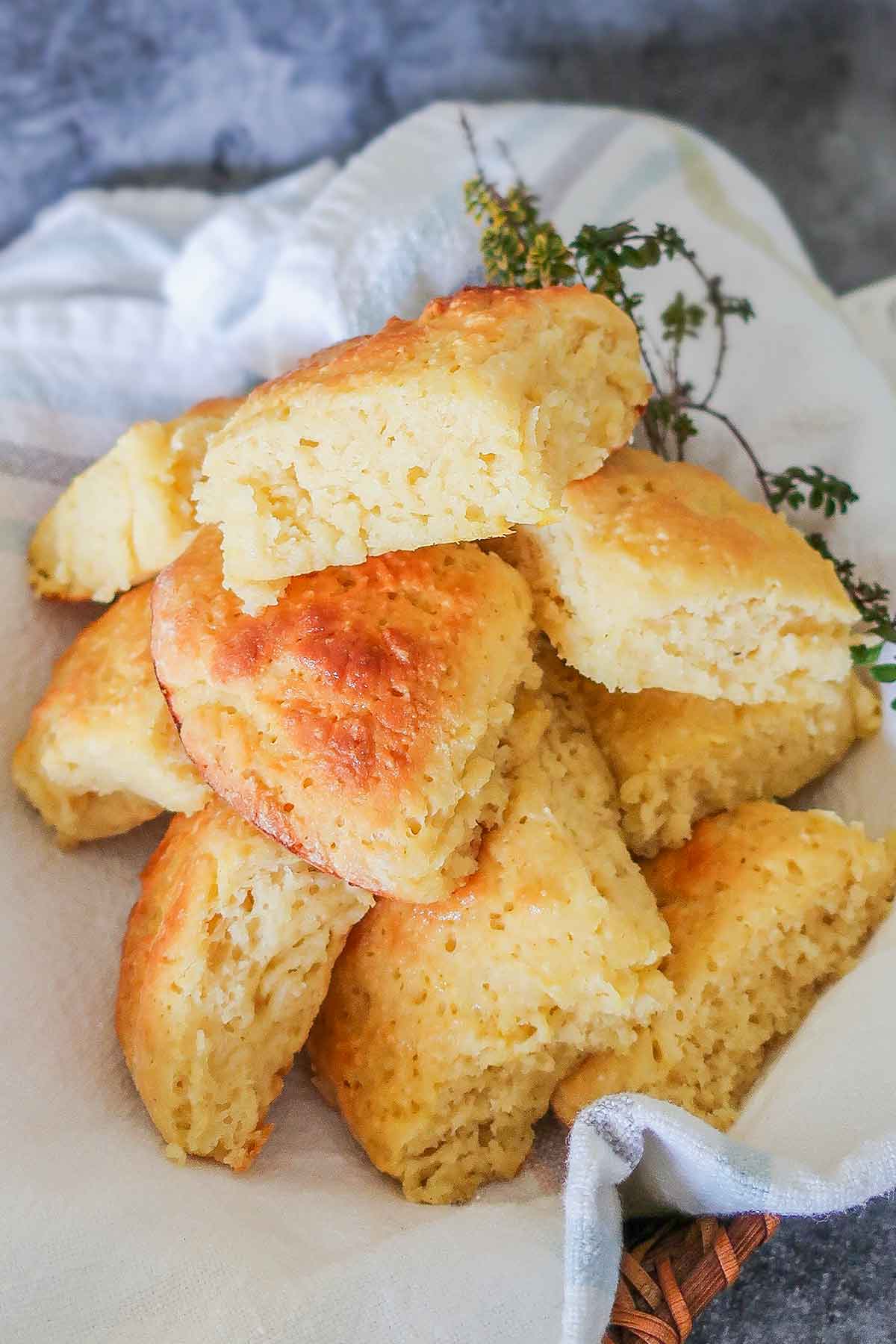 the best temperature for rising gluten free dough
The temperature at which dough rises is crucial in creating the perfect texture for gluten-free milk rolls. Generally, yeast thrives in warm temperatures between 75°F to 85°F. At this temperature range, yeast activity is maximized, and fermentation occurs rapidly.
If you're baking during colder months or live in a cooler climate, consider using an oven. To do this, place a glass baking dish on the bottom rack of the oven and fill it with boiling water. Next, place the dough on the middle rack and close the oven door. The steam and heat from the boiling water will create a warm moist environment for the dough, perfect for rising.
Remember that every recipe is different and requires slight adjustments depending on factors like altitude, humidity levels, and other variables that can affect how quickly your dough rises.
starches for gluten free baking
Cornstarch is a popular choice for gluten-free recipes because it's readily available and inexpensive. In addition, it creates a tender crumb and helps lighten up baked goods.
Tapioca starch is another commonly used ingredient in gluten-free baking. It adds chewiness to bread, cakes, and cookies.
Potato starch is also often used because it adds moisture to baked goods. It also helps create an airy texture when combined with other gluten free flour.
As per Bob's Red Mill, arrowroot starch is an essential ingredient when baking gluten-free goods. Not only will adding arrowroot flour to your recipe create a lighter and fluffier result, but it also works to bind all the ingredients together, which can often be difficult in gluten free baking.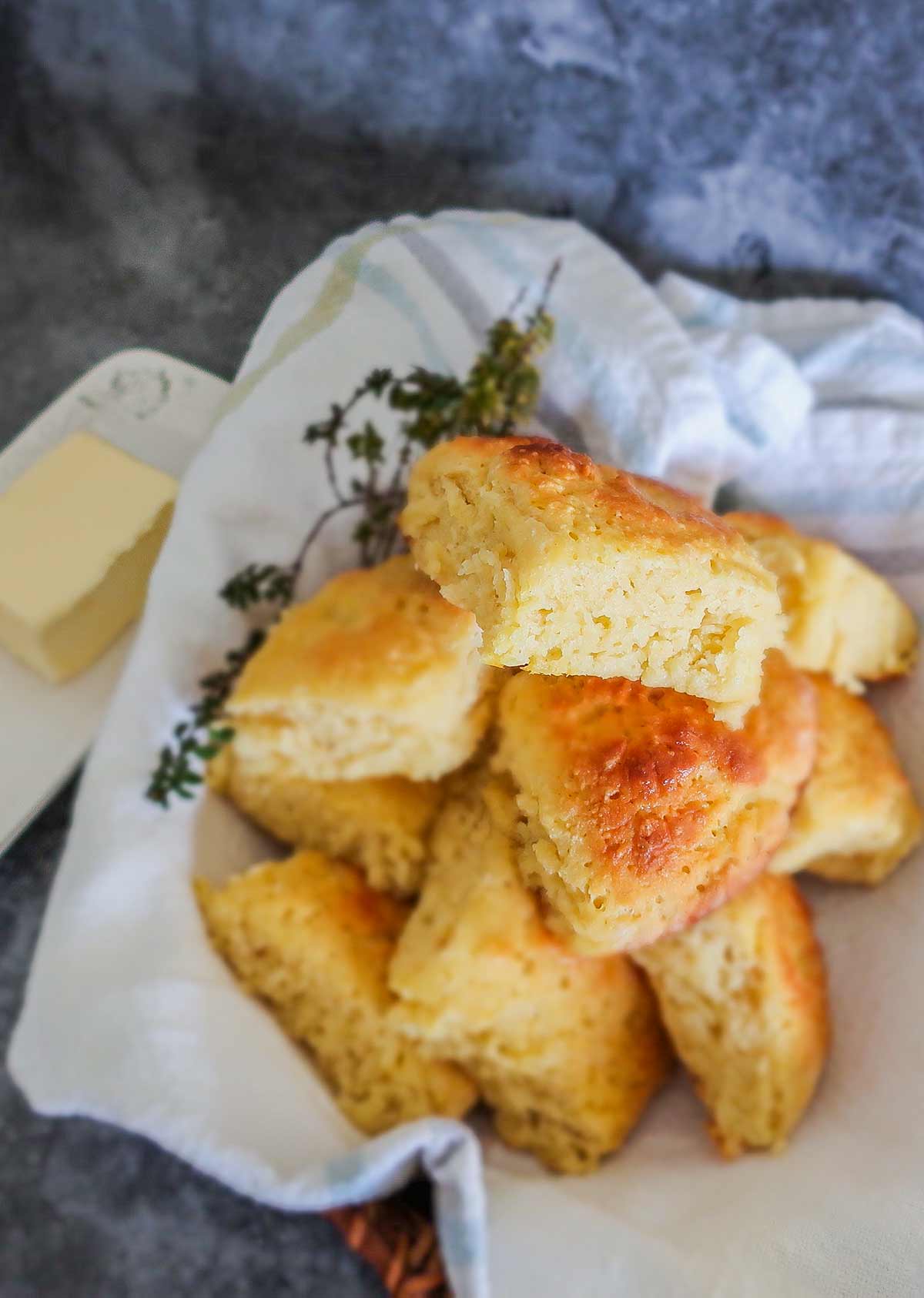 Most frequently asked questions about baking milk rolls.
Baking gluten-free milk rolls can be challenging, especially for those new to baking. Here are some frequently asked questions about baking gluten-free milk rolls:
Q: Can I use regular yeast instead of instant yeast?
A: You can use regular or active dry yeast in your recipe if that's what you have on hand. However, keep in mind that the rising time may be longer.
Q: Why did my dough not rise properly?
A: There could be several reasons your dough didn't rise as expected. It could be due to using expired yeast, adding too much flour to the dough, or not letting it rest sufficiently.
Q: How do I know when my milk rolls are done baking?
A: The best way to check if your rolls are ready is by inserting a thermometer into the center of one roll. The internal temperature should reach 190°F (88°C).
Q: Can I freeze baked gluten-free milk rolls?
A: Absolutely! Once cooled, wrap them tightly and store them in an airtight container before freezing for up to three months.
Q: How long does gluten-free milk roll dough take to rise?
A: The time needed will depend on room temperature and humidity levels. Generally speaking, it takes around 1-2 hours.
More gluten free rolls recipes to try
best way to store gluten free milk rolls
The best way to store gluten free milk rolls is by placing them in an airtight container or resealable plastic bag at room temperature for up to three days.
If you want them to last longer, freeze them instead. Wrap each roll individually in plastic wrap and place them in a larger freezer-safe bag or container.
When ready to eat, thaw frozen rolls at room temperature and heat in the oven until warm.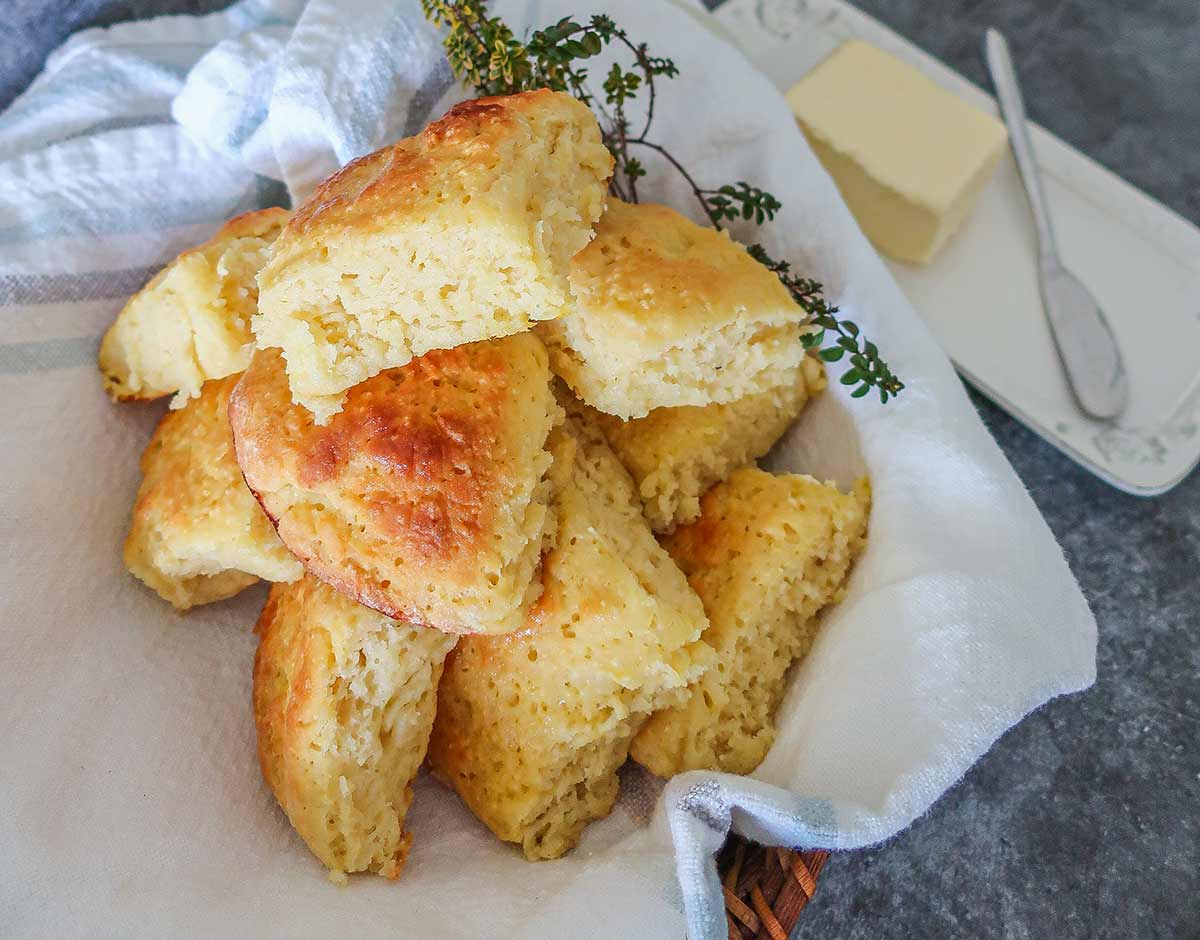 my take on gluten free milk rolls
With the right ingredients and techniques, you can achieve fluffy and flavorful gluten free milk rolls, and remember to be patient with the rising process.
Whether serving them for breakfast, alongside dinner, making a hearty sandwich, or a French toast casserole, these milk rolls are always a huge hit!
Let's Connect!
Be sure to FOLLOW US on FACEBOOK and PINTEREST.
Many thanks!
Kristina xx
Gluten Free Milk Rolls Recipe
Published on Apr 26, 2023
by
Kristina Stosek
Instructions
1.

In the bowl of the stand mixer, whisk together rice flour, tapioca starch, potato starch, potato flour, xanthan gum, dry milk, yeast, and salt

2.

Make a well in the middle of the dry ingredients and add warm milk, warm water, melted butter, honey, and an egg

3.

Using a dough hook, knead the dough until smooth. About 3 - 5 minutes. The dough will be sticky. You can also use a wooden spoon, but it takes longer to make the dough smooth.

4.

Cover the bowl with a damp towel and rest for 30 minutes

5.

- SHAPING THE MILK ROLLS -

6.

7.

Turn out the dough onto a lightly floured working surface and form it into a 3-inch wide log. Using a sharp knife, divide the dough into 12 equal pieces

8.

Shape each piece into a ball. To stop the dough from sticking to your hands, lightly oil your hands

9.

Transfer the rolls to the prepared baking dish. The rolls should barely touch. Once they rise, they will snuggle together. Cover the dish with a damp towel and place in a warm place, allowing them to rise. *see note in the post on rising the dough in the oven. The rolls should almost double in size

10.

When ready for baking, place a dish filled with water on the lower rack of the oven and heat the oven to 375 F

11.

Brush the rolls with egg wash and bake for 30 to 35 minutes until golden. Serve them straight out of the oven or warm
Leave a Comment
Good texture and the flavor was rich and so tasty! I will be making these rolls again