Gluten-Free Potato Pan Rolls
Published on May 28, 2021
by
Kristina Stosek
Prep Time:

20 minutes
Cook Time:

30 minutes
Serves:

6 - 8 rolls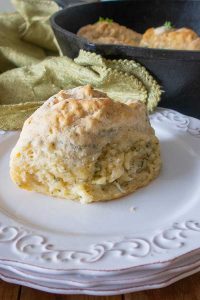 ​This post may contain affiliate links, please see our
privacy policy
for details
Where to start? These Gluten-Free Potato Pan Rolls are soo good…pillowy, airy, and delicious. The rolls are perfect! And, you can't tell that they are gluten-free.
I came about making these gluten-free potato pan rolls when I was invited to a dinner party. The hostess asked me to make gluten-free dinner rolls because one of her guests was celiac. Needless to say, I wanted them to turn out perfect.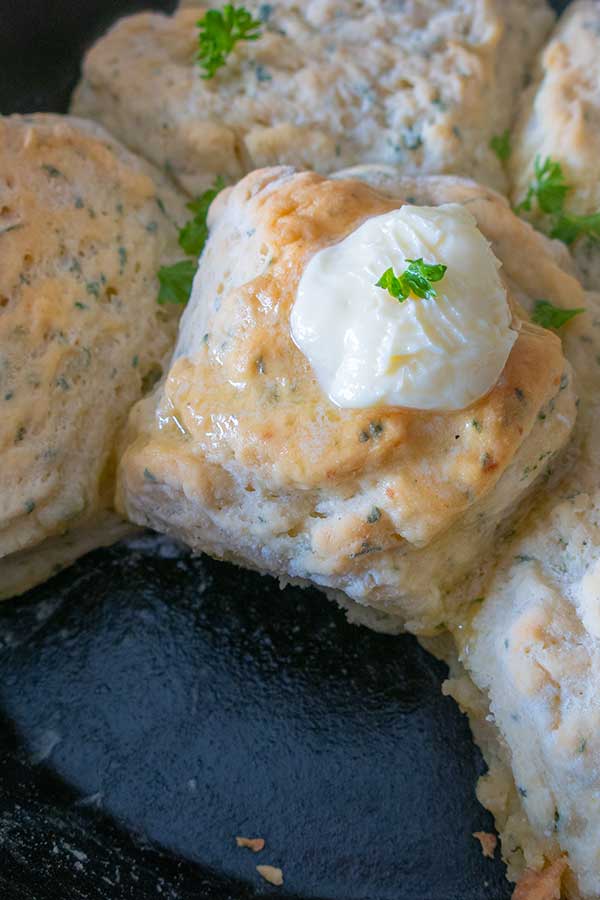 To be honest, It took me a few times to create this perfect potato roll recipe and a pot of mashed potatoes before the gluten-free rolls turned out just right. And yes…they are absolutely lip-smacking delicious. Can you tell how excited I am?
Entering the dinner party. The only person that I told that these potato rolls were gluten-free is the guest with celiac disease. It was kind of an experiment, and I wanted to find out what everyone thought without knowing that these were gluten-free potato rolls.
The hostess made a delicious African Beef Stew, and the dinner was a casual get-together. So I thought the gluten-free potato pan rolls would go just right with this main course. The rolls are superb for dipping into a rich gravy, like in this African beef stew.
After dinner, everyone talked about the potato rolls how delicious, buttery and tasty they were. At this point, I shared that they were gluten-free, and yes, everyone was surprised because they are sooo good.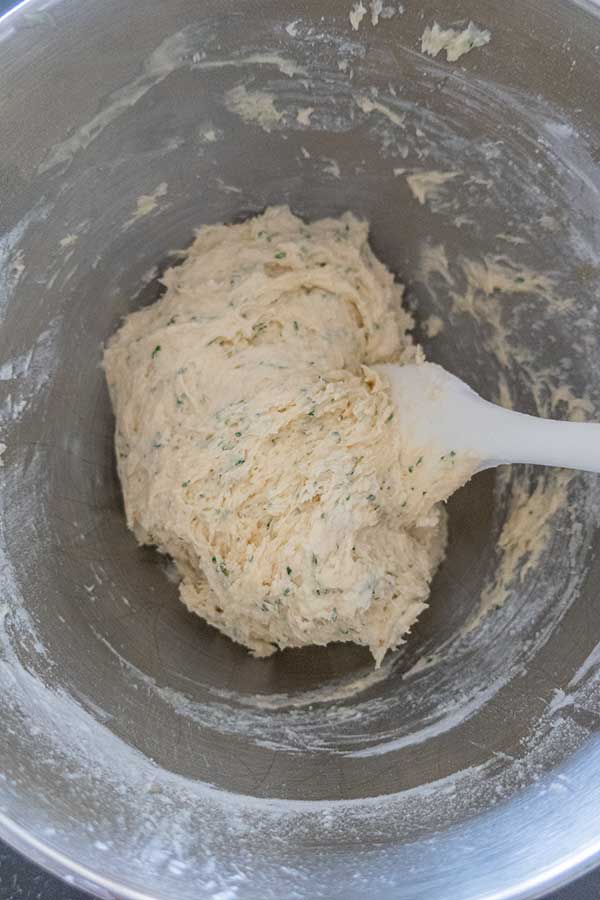 This gluten-free potato pan rolls recipe took me a while to develop, but it was worth it. The group of home chefs at this dinner party all agreed the rolls were undeniably delicious!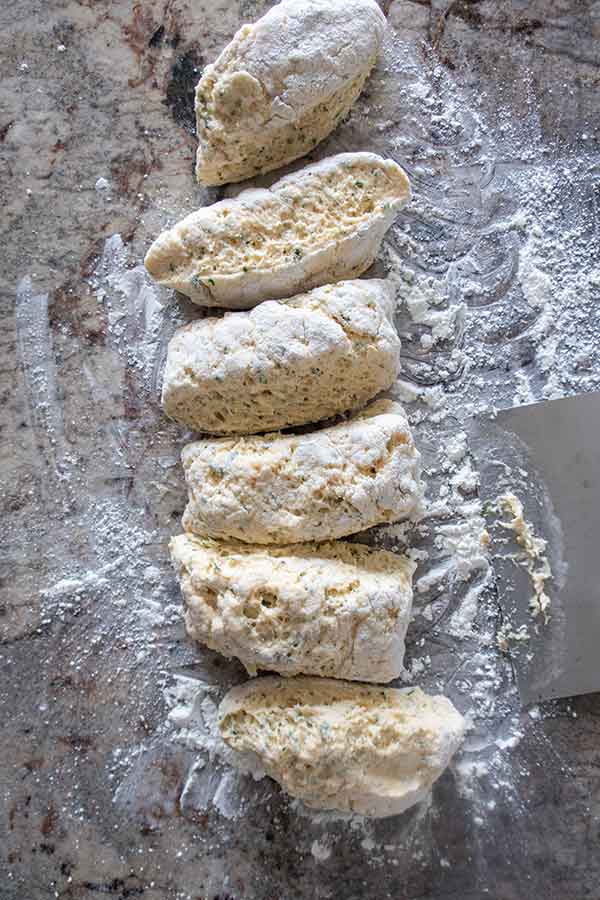 why use a cast-iron skillet…
I often use a cast-iron skillet for baking. The skillet gives the rolls or bread a good crust, and it bakes everything evenly. Plus, the clean up is super easy because nothing sticks to the skillet.
Do you have a cast-iron skillet? If you haven't used it for a while, it may need cleaning and seasoning. Here are some tips on how to season a cast-iron skillet.
If the pan has rust, scrub it with a piece of steel wool and dish soap. Rinse well
Using a sponge or soft cloth, give it one more scrub and rinse
Dry the pan well with a dry rag, do not use your favourite one because it may get stained
Place the pan on the stove and turn on the heat to dry the pan thoroughly
Time to season the pan. Using a brush or paper towel, brush the entire pan lightly with cooking oil inside and out
Pat it down with a paper towel to soak up any excess oil
Place the pan upside down in the oven at 350 F and bake for an hour. Turn the oven off and leave the pan inside until it's cool. Repeat the seasoning one more time, and the pan will look just like new.
To keep the pan in good condition, always clean the pan immediately after each use with warm soapy water.
Dry thoroughly on the stove, allowing all the moisture to disappear. Leaving moisture on the cast-iron skillet may turn to rust.
And, never place a hot cast iron skillet in cold water because it can crack.
do salt and sugar affect yeast growth?
You may have noticed that sometimes your bread or rolls don't rise as much as you would like them to. Salt and sugar play a big part in how your dough rises. Salt is needed to bring out the flavour in bread and rolls. However, too much salt will inhibit yeast growth.
The same goes for sugar. A high sugar concentration will retard yeast growth by drawing liquid from the yeast and hampering its growth. And, sweet yeast doughs will take longer to rise. If your recipe calls for extra salt or sugar, add more yeast to the recipe for best results.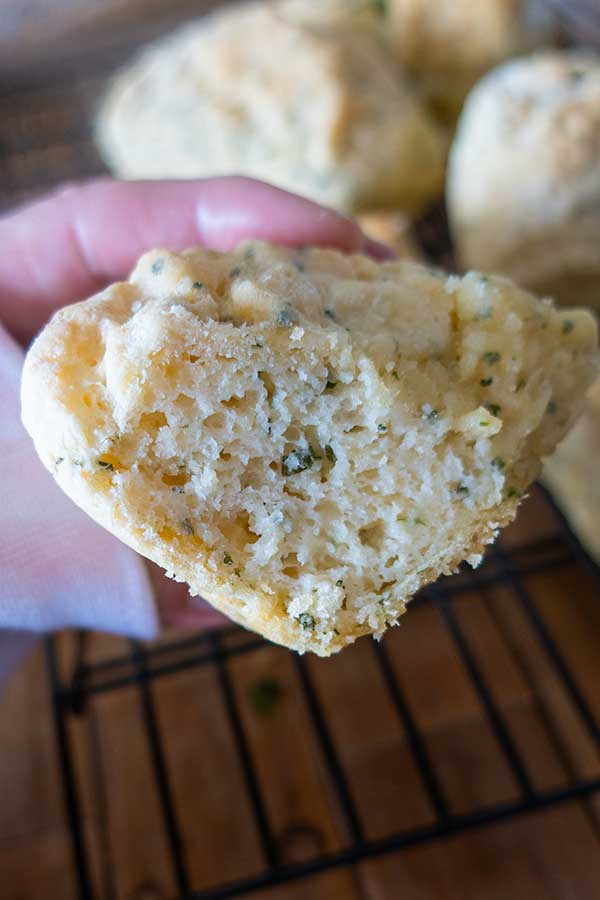 ways to serve gluten-free potato pan rolls…
First, let me say this is an easy recipe! The gluten-free potato pan rolls don't take long to make, and the recipe is fail-proof. I know…I made it enough times 🙂 I often use the rolls as hamburger buns, or I like to fill them with fresh veggies, mayo and mustard. They remind me of subway sandwiches.
You can also slice the potato rolls in half and slather garlic butter over each half. Place the rolls under a broiler for about a minute, and you will have gluten-free garlic bread to go with your favourite gluten-free pasta dish. Enjoy!
Gluten-Free Potato Pan Rolls
Published on May 28, 2021
by
Kristina Stosek
Instructions
1.

Combine warm water with sweetener and yeast. Set aside for the yeast to proof. About 10 min. The yeast should begin to form a creamy foam on the surface of the water.

2.

In a large mixing bowl, combine flour, arrowroot starch, parsley, baking powder, xanthan gum and salt. Remove about half the flour into a small bowl

3.

Add yeast mixture, eggs, mashed potatoes, melted butter, and apple cider vinegar to the large mixing bowl with half the flour. Using an electric mixer, beat until smooth. Add remaining flour, and using a spatula mix to form a soft dough. Cover with a cloth and rest for 15 minutes

4.

Turn the dough onto a lightly floured surface and divide it into 6 - 8 even pieces. Shape each into a ball and place on a greased 10-inch cast-iron skillet or a baking pan that will accommodate 6 - 8 pieces. Loosely cover with plastic wrap and let rise in a warm place until the rolls rise by half their size

5.

Preheat the oven to 400 F and brush the tops of the rolls with melted butter. Bake for 30 - 35 minutes until golden brown. I like to brush the rolls one more time with melted butter after baking, but it is not needed. The extra brushing with butter makes the rolls extra buttery :-)