Best Gluten Free Spaghetti Bolognese Recipe
Published on Mar 21, 2014
by
Kristina Stosek
Prep Time:

20 minutes
Cook Time:

65 minutes
Serves:

6 - 8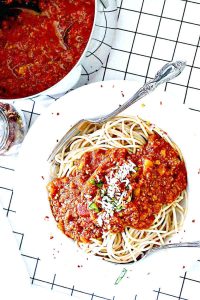 ​This post may contain affiliate links, please see our
privacy policy
for details
What do you think of when you hear the word "Bolognese?" I think rich meaty sauce with Italian herbs and spices, a dish that we love! It's probably the most famous Italian dish after pizza.
Combining Italian herbs and spices adds so much depth of flavour to this rich meaty sauce. This tomato-based sauce pairs perfectly with gluten-free pasta, or for those that follow a low-carb diet, I like to serve this gluten-free Italian sauce over spaghetti squash.
Bolognese sauce, is it an Italian recipe?
I don't know about you, but Spaghetti Bolognese is probably one Italian dish that even beats pizza in our home. Though it comes from a city in Italy called Bologna, many people mistakenly believe that spaghetti
Bolognese originated in the US. It is also often thought that this recipe is an "Americanized" version of a similar Italian dish called spaghetti al ragù, which is also a ragout (meat stew) served over spaghetti noodles.
Spaghetti is an easy meal to prepare, and everyone loves pasta. Even kids love the sauce, especially if the sauce is served with plenty of pasta. The best part, it's super versatile – you can serve pasta sauce with just about anything.
If you want to keep it authentic Italian, serve this rich meaty sauce over gluten-free spaghetti and maybe a side of gluten-free garlic bread. YUM!
Did you know that most store-bought spaghetti sauce isn't gluten-free? This is because they often add thickeners like flour or starches that aren't gluten-free. Some commercial spices also contain gluten because of cross-contamination by the manufacturer.
Having a spaghetti bolognese sauce recipe that's both delicious, healthy and gluten-free is something you might be interested in, right? No one can resist a hearty bowl of spaghetti Bolognese, especially one that is made fresh and from scratch.
This Italian sauce tastes just like what you'd get in the best Italian restaurant, only it's healthier, made with fresh ingredients, and gluten-free.
By making the Bolognese sauce from scratch at home, you can enjoy it as often as you like without worrying about the gluten factor, too much salt and unwanted ingredients.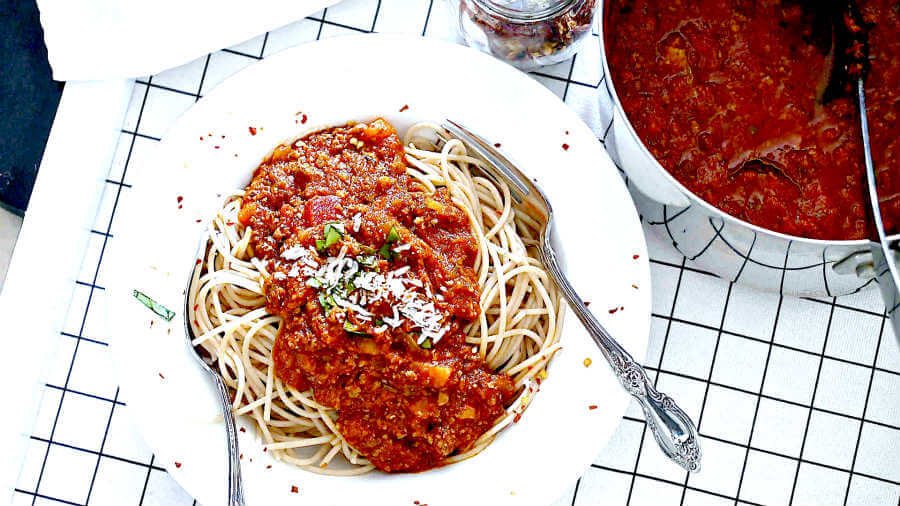 what makes the best gluten-free Bolognese sauce?
To make the tastiest sauce, it is all about a fine blend of herbs and spices. This Bolognese recipe boasts a combination of herbs and spices like paprika, oregano, bay leaves, and rosemary. They add so much depth of flavour to the sauce.
the meat…
This sauce is super meaty. I added extra lean ground beef. The beef gives the tomato-based sauce a rich, intense flavour. A good Bolognese sauce is always extra meaty.
the extras…
I also added finely chopped carrots. The carrots add a bit of sweetness, healthiness and they intensify the flavour to another level. There is also red wine in this sauce, a definite flavour enhancer. And as with most Italian recipes, there must be cheese.
In this gluten-free Bolognese sauce, the Parmesan cheese adds flavour, saltiness and creaminess, making it the best Italian Bolognese sauce.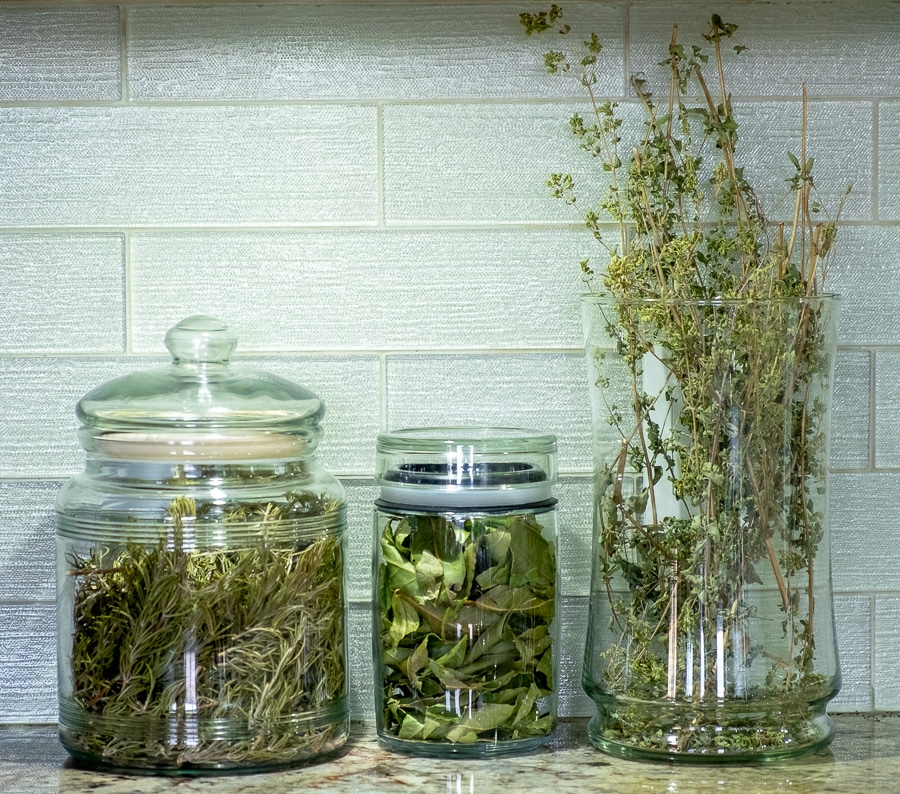 health benefits of herbs and spices….
Paprika is one of the most used and versatile seasonings on this planet. It is a spice that originates from the dried fruit of a plant called Capsicum annuum. You can use it to spice up essentially any dish, just like its inclusion in this healthy spaghetti Bolognese recipe.
Paprika is a common spice found in every kitchen. In addition to boosting flavour in your favourite dishes, this spice has an extremely high vitamin A concentration, which helps ward off dry eye symptoms.
Rosemary has long been appreciated for its culinary and medicinal uses. This aromatic, pungent herb has a mild flavour of evergreen, citrus, lavender, pine, sage, pepper, mint, and sage, making it super versatile. It can be used to season meat, poultry, seafood, soup stock, vegetables, and eggs. Rosemary is especially tasty in slow simmering sauces like this Bolognese sauce.
The active compounds in rosemary, including camphor, caffeic acid, and rosmarinic acid, have been suggested to help relieve cough and cold symptoms like a sore throat, nasal congestion, and sinus irritation.
Oregano's health benefits might surprise you. This herb is associated with its antioxidant and antibacterial properties. These properties are especially effective against fungal infections like candidiasis.
Also, oregano oil aids in digestion and may help treat gastrointestinal problems such as irritable bowel syndrome (IBS). Oregano herb is an essential herb in Mediterranean cuisine.
In conclusion, this spaghetti Bolognese recipe not only gives you a delicious gluten-free alternative but also provides you with numerous health benefits. So dig in and enjoy!
Best Gluten Free Spaghetti Bolognese Recipe
Published on Mar 21, 2014
by
Kristina Stosek
Instructions
1.

Using a large saucepan, saute onions in olive oil until translucent. About 5 minutes

2.

Stir in garlic, paprika, oregano and cook over medium heat until just fragrant. Increase heat to medium-high and add ground beef. Cook stirring frequently and breaking up the meat until no longer pink

3.

Add remaining ingredients except for cheese. Cover and reduce heat to low. Cook for 1 hour. If the sauce gets too thick, add a little water until you reach desired consistency

4.

When the sauce is finished cooking, remove the bay leaves, and stir in Parmesan cheese. Remove the sauce from the heat

5.

To serve, arrange pasta on a warm platter, pour sauce over the pasta, sprinkle with extra Parmesan cheese, and garnish with fresh basil leaves