8 Healthy Gluten-Free Recipes With Broccoli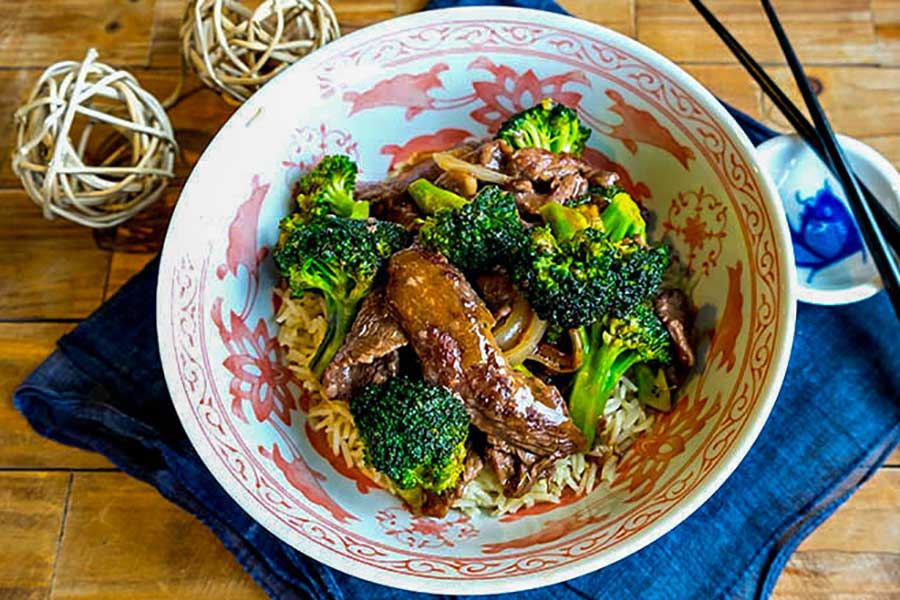 8 Healthy Gluten-Free Recipes With Broccoli
Today, I share with you wholesome, flavourful and just a little bit fancy gluten-free recipes made with fresh broccoli. The diet savvy especially loves this versatile vegetable because of its high fiber content, low calories and low carbs.
What is broccoli?
This healthy vegetable is a member of the cabbage family. The plant has firm stalks topped with deep green rounded florets and has an earthy, slightly grassy flavour. Adding this veggie to your meals is a great way to add fiber and nutrients to your diet.
Maybe when you were growing up, broccoli was the last thing you wanted to see on your plate, and now you probably love it. It is one of those healthy vegetables we learn to love.
We know how important it is to keep our body healthy and our immune system strong, especially during these trying times.
Broccoli is one of those miraculous vegetables because it is a powerhouse of nutrients, making it an ideal vegetable to complete a balanced diet.
This deep green vegetable is known to help digestion, build our immune system, have anti-inflammatory properties and may reduce overall cancer risk. I can't think of one good reason why not to include this healthy plant in our diet.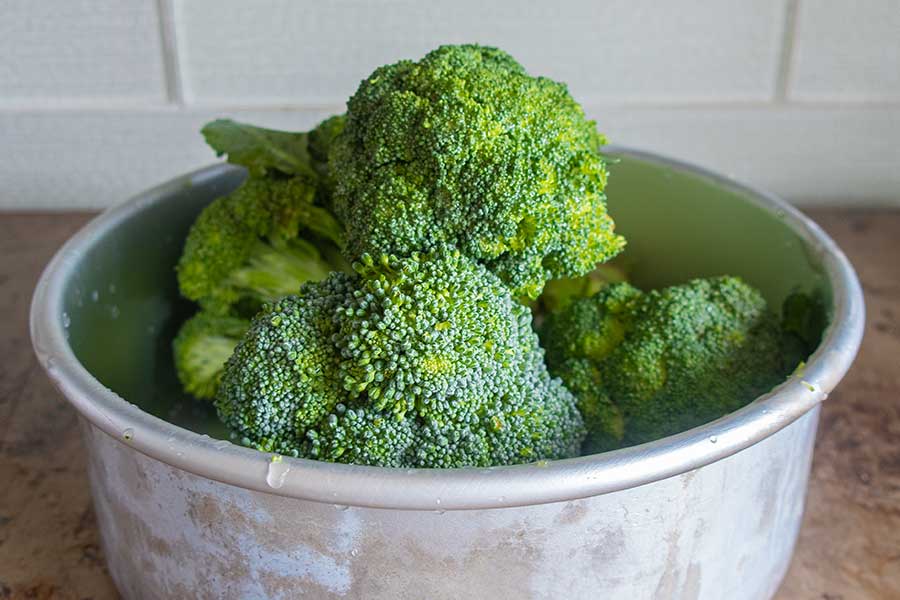 Our 8 favourite gluten-free recipes with broccoli!
Broccoli and Chickpea Quinoa Salad – get
the
recipe here →
This hearty broccoli and chickpea quinoa salad is deliciously flavoured with a light vinaigrette and fresh herbs. A vegan naturally gluten-free salad that does not need introduction. Serve as a main or a side to your favourite protein,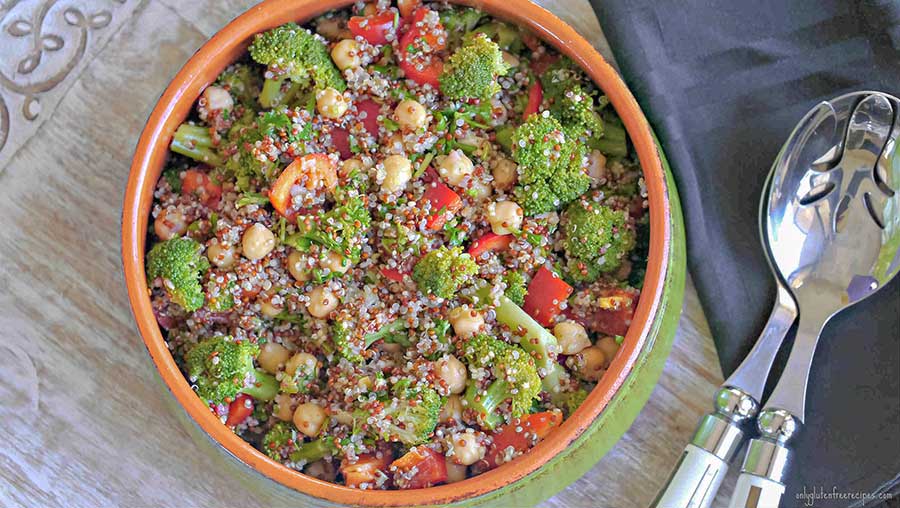 Gluten-Free Baked Broccoli Tots – get the recipe here →
These delicious tots are probably one of the easiest healthy gluten-free snacks you can make. This recipe has only a handful of ingredients such as fresh broccoli, cheese, gluten-free bread crumbs, some seasoning and eggs. You can also use an egg-substitute like a flax egg. And the best part, no deep frying!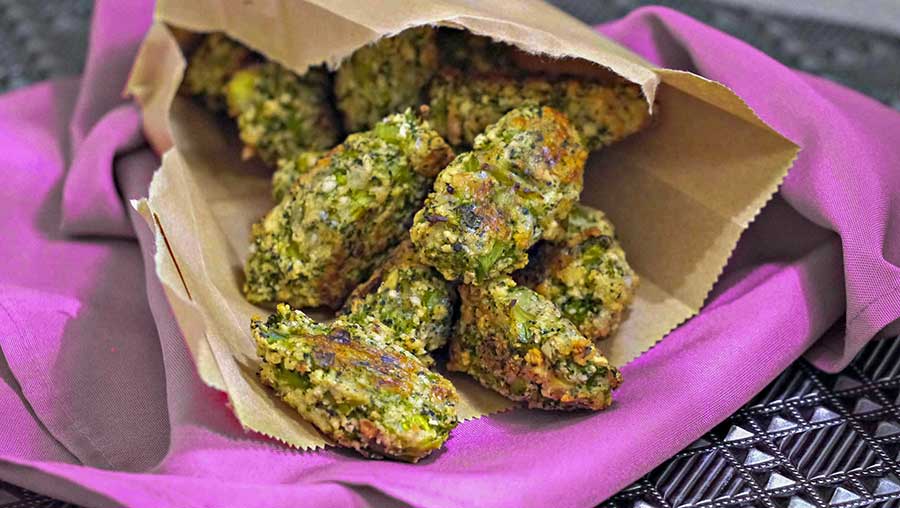 Broccoli Slaw with Citrus Dressing – get the
recipe here →
In this lively healthy slaw, the delicious citrus dressing is soaked up by a colourful medley of fresh vegetables and herbs. The stunning dressing is made with fresh orange juice, lemon juice, fresh ginger, tamari sauce, sesame oil, maple syrup, garlic and cayenne pepper. There is so much flavour, you will love it!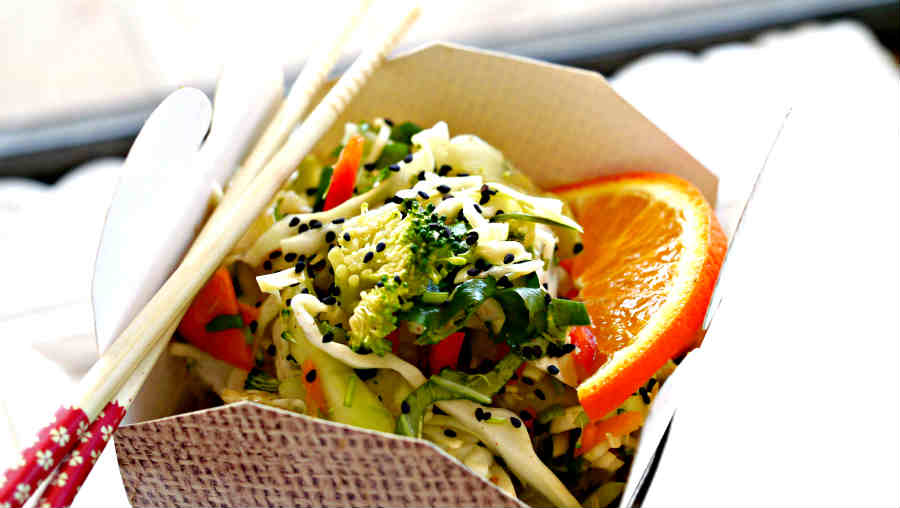 Broccoli Cheddar Soup with Bacon Cheese Biscuits

–

get the

recipe here→

Creamy, cheesy broccoli soup topped with the most amazing gluten-free bacon cheese biscuits. The biscuits are made with freshly cooked bacon bits, cheddar or mozzarella cheese, egg, herbs and buttermilk. This soup is a warming meal in a bowl.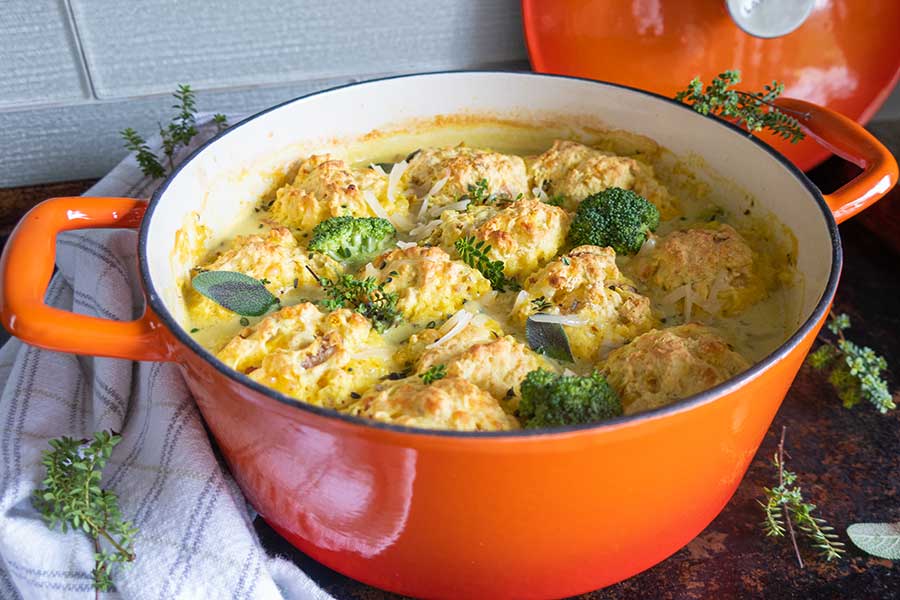 Quick Korean Beef and Broccoli Rice Bowl – get the
recipe here →
This is a super easy gluten-free dinner recipe packed with flavour, healthy broccoli and makes a nice change to simple burgers. For keto and paleo diet serve with cauliflower rice.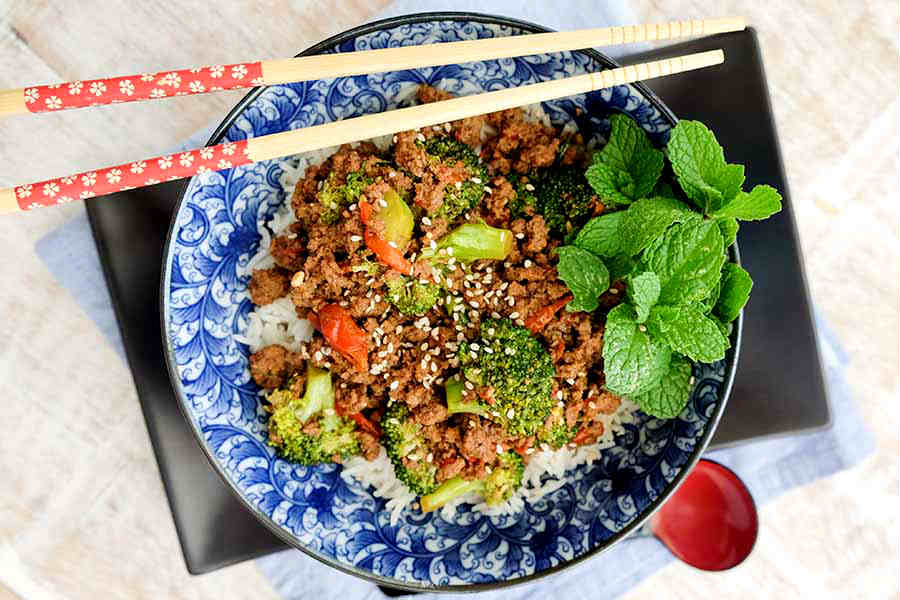 Gluten Free Spicy Soba Noodles And Broccoli Salad – get the
recipe here →
This vegan Japanese inspired noodle salad is all about comfort food with health benefits. Soba noodles are low in calories, high in fiber and protein, and are made from gluten free buckwheat flour.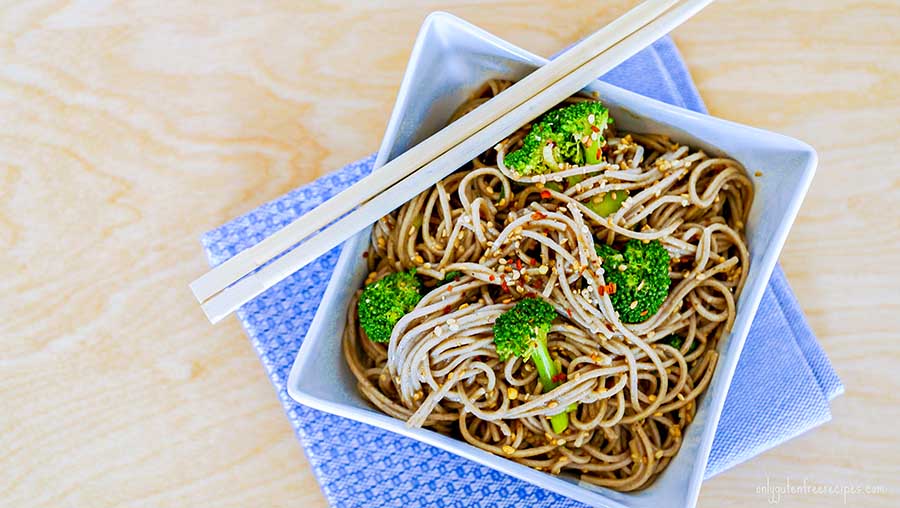 Beef and Broccoli Easy Recipe – get the recipe here →
Tender beef deliciously flavoured with ginger and garlic with added broccoli make a winning combination. For busy cooks this gluten free beef and broccoli recipe is a must try. This Asian inspired dinner is prepared in less than 15 minutes making this a great meal at the end of a busy day.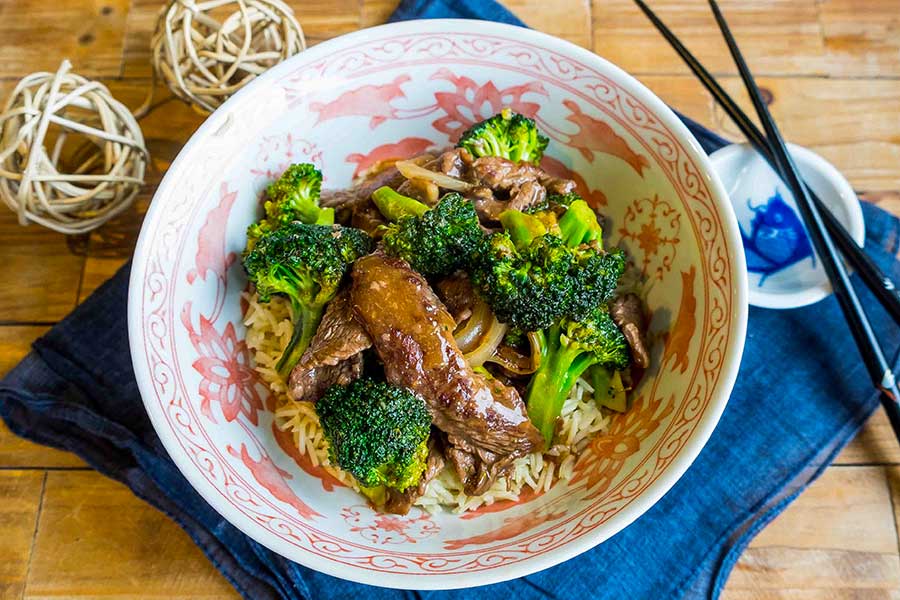 Vegan Cheesy Cream Of Broccoli Soup (Paleo, Gluten-Free, Whole30) – get the recipe here →
This satisfying Vegan Cheesy Cream Of Broccoli Soup is super creamy with just a hint of thyme. Not only that this wholesome naturally gluten-free soup tastes insanely delicious, but broccoli is a calcium-rich vegetable and is one of only four vegetables that contain vitamin E. This creamy healthy vegan soup is not to be missed!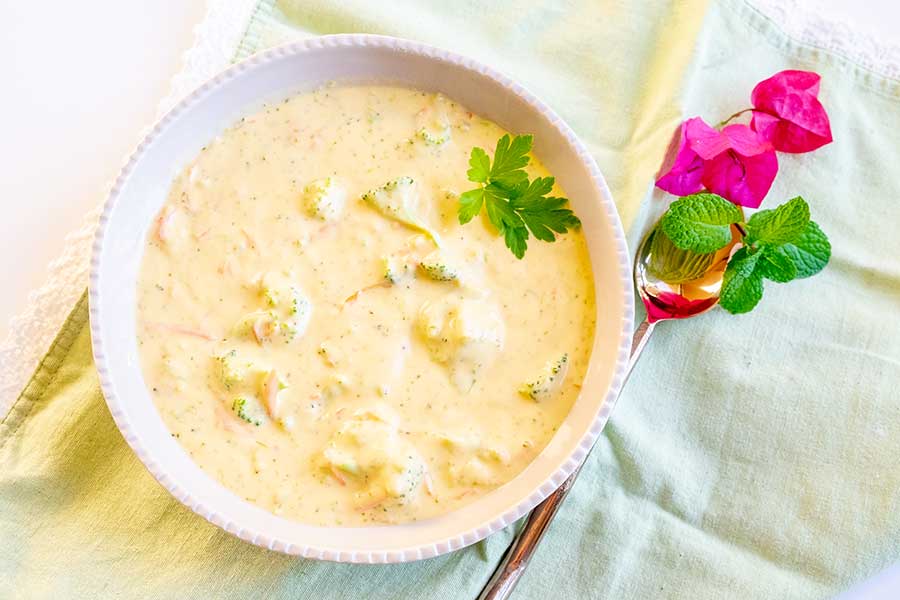 Affiliate Disclosure: Only Gluten-Free Recipes is a participant in the Amazon Services LLC Associates Program, an affiliate advertising program designed to provide a means for sites to earn advertising fees by advertising and linking to amazon.com. Please check out my sponsorship and disclosure policy page for more details