Gluten Free Classic Soft Molasses Cookies
Prep Time
15 Minutes
Difficulty
Easy
Cook Time
12 Minutes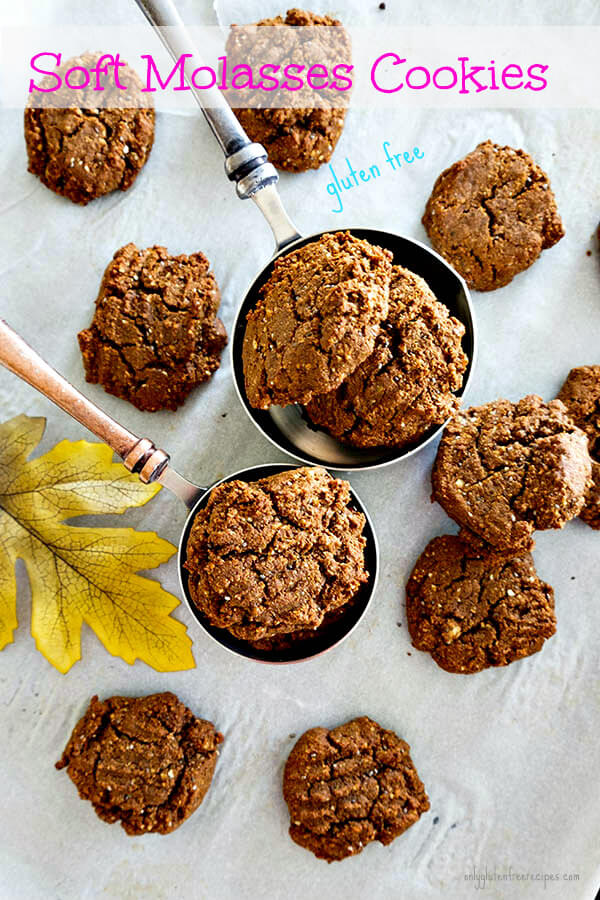 I named this gluten free soft molasses cookie classic because the cookie tastes the way you remember it. The difference is this cookie is gluten free, vegan, paleo, dairy free and egg free. These amazing soft molasses cookies are made with all the right ingredients to keep them healthy and accommodate most restrictive diets.
Molasses contain a number of essential minerals and are a good source of energy. Finally, a cookie with health benefits that is unforgettable. Let me know what you think, I promise you will not be disappointed. Enjoy!
Ingredients
1 cup sprouted pumpkin seeds
1 Tbsp. chia seeds
½ cup almond flour
¼ cup coconut flour
3 Tbsp. tapioca starch
1 tsp. ground ginger
½ tsp. ground cinnamon
½ tsp. ground nutmeg
¼ tsp. sea salt
4 Tbsp. melted coconut oil
1/3 cup unsulphured molasses
3 Tbsp. water
Instructions
Preheat oven to 350 F and line a baking sheet with parchment paper
Process sunflower seeds and chia in a food processor into coarse flour. Add balance of dry ingredients and pulse until combined
Transfer to a medium size bowl and add remainder of ingredients. Mix to combine and rest for 10 minutes
Using a tablespoon scoop batter onto prepared baking sheet. Using a fork press dough to flatten slightly. Dip fork into the water to avoid sticking
Bake for 12 minutes on the middle rack in the oven. Cool on the baking sheet
Tip: If you don't have a food processor use a coffee grinder with a coarse setting for the pumpkin seeds and chia
Similar Recipes
Chewy Maple Coconut Chocolate Cookies
Looking for a sweet snack without the fats? It doesn't get any easier than this, a perfect snack at any time, great for kids or with your afternoon tea. Gluten free, dairy free and Paleo Makes 12 large cookies Read More
Prep Time
10 Minutes
Difficulty
Easy
Cook Time
20 Minutes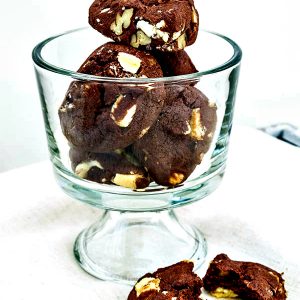 Easy Gluten Free Chocolate and Nut Cookies
These cookies have the chocolate intensity that balances with their nutty richness. You can easily call them power cookies, because of their high protein value. In my home, they are serious comfort food with benefits. Like all chocolate cookies, they are an excellent addition to holiday collection. These gluten free chocolate and nut cookies are […] Read More
Prep Time
10 Minutes
Difficulty
Beginner
Cook Time
10 Minutes

Gluten Free Oatmeal Chocolate Chip Cookie
Here is the best gluten free, oatmeal cookie recipe! This tasty cookie is slightly chewy and is packed with chocolate chips and raisins. Chocolate and raisins make a perfect combination in these simple to make oatmeal cookies Now you can indulge in an oatmeal cookie that is rich in antioxidants, dietary fiber, healthy nutrients and provide you […] Read More
Prep Time
10 Minutes
Difficulty
Easy
Cook Time
15 Minutes
© Copyright 2017 Only Gluten Free Recipes. All Rights Reserved.