Gluten Free Chocolate Chip Mocha Cookie
Published on Mar 03, 2023
by
Kristina Stosek
Prep Time:

15 minutes
Cook Time:

12 minutes
Serves:

18 large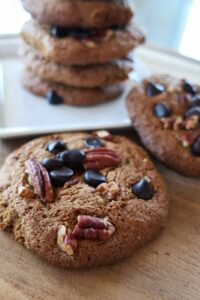 ​This post may contain affiliate links, please see our
privacy policy
for details
These bakery style gluten free chocolate chip mocha cookies are chewy with crispy edges, have a hint of mocha flavor and are studded with chocolate chips and pecans.
What does gluten free chocolate chip mocha cookie taste like?
This gluten-free cookie is rich with chocolate flavor, a slight coffee undertone, and plenty of chocolate chips and pecans, just like a good chocolate chip mocha cookie should be.
Top cookie flavors in America
Chocolate chip cookies whether chewy or crispy, they are addictively delicious! No wonder they are the top cookie flavor in America. Here is a list of America's top five cookie recipes without gluten.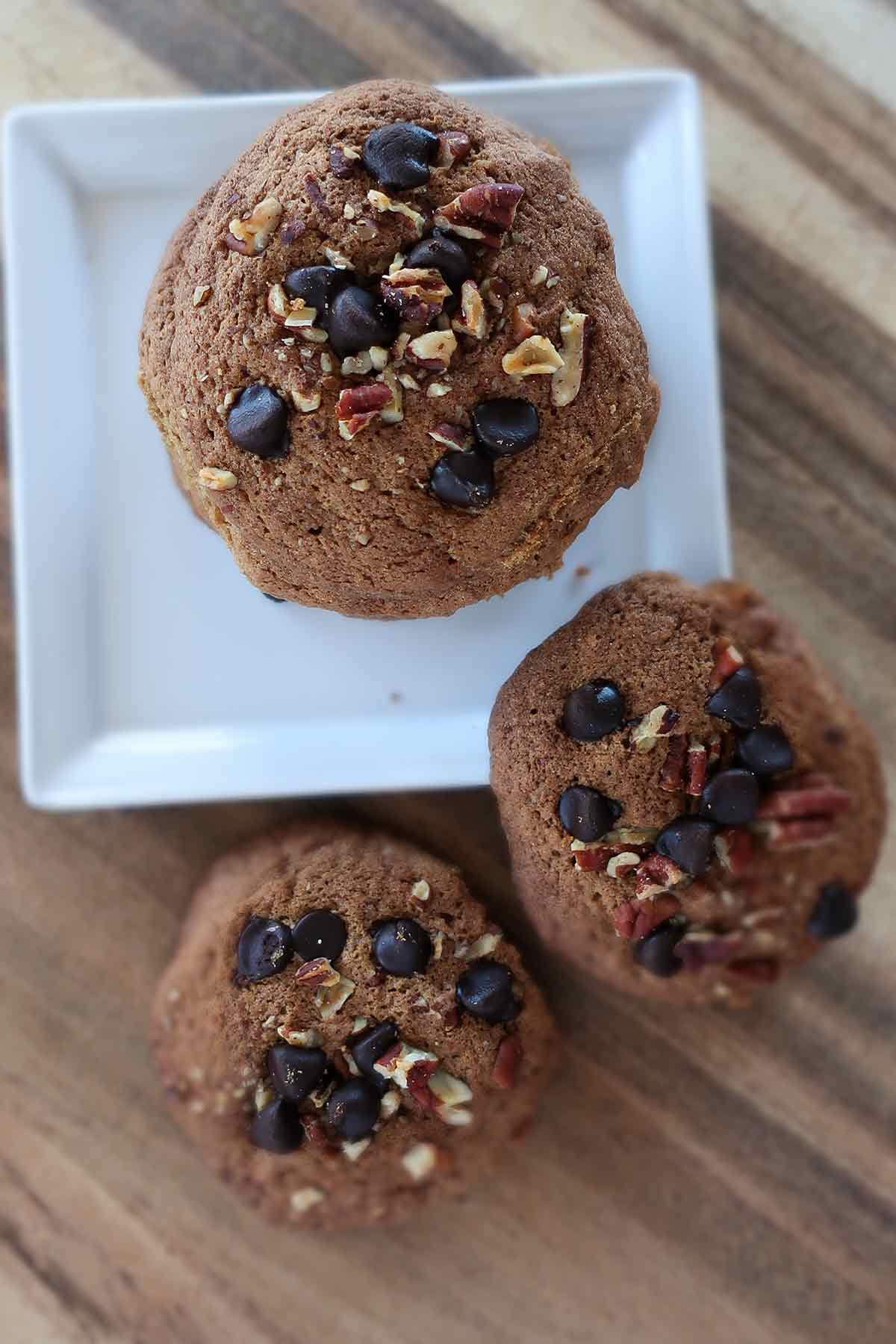 FAQs about gluten free chocolate chip mocha cookies
How do I make my cookies chewy?
If you like chocolate chip cookies more chewy than crispy, replace one egg with two egg yolks. Egg yolks have more fat which helps keep the cookies chewy and moist.
Does sugar affect cookie texture?
The type of sugar you use affects flavor and texture. For example, for a crispier cookie, use white sugar. For a chewier texture, use brown sugar. Brown sugar also adds more flavor.
Should I chill gluten free cookies before baking them?
Chilled cookies have a better texture, hold their shape better and have more flavor. Place shaped cookies on a baking sheet and refrigerate them for one hour before baking.
How to chill cookies if you are short on time?
Can't wait for the cookies to chill? No worries, place shaped cookies in the freezer for 15 minutes before baking.
Softened butter vs melted
Cookies made with melted butter spread more. So if you prefer a flat cookie, use melted butter. The flavor will not change.
Can too many chocolate chips make cookies flat?
Quite the opposite. Chocolate chips give the cookies structure and help keep cookies from going flat.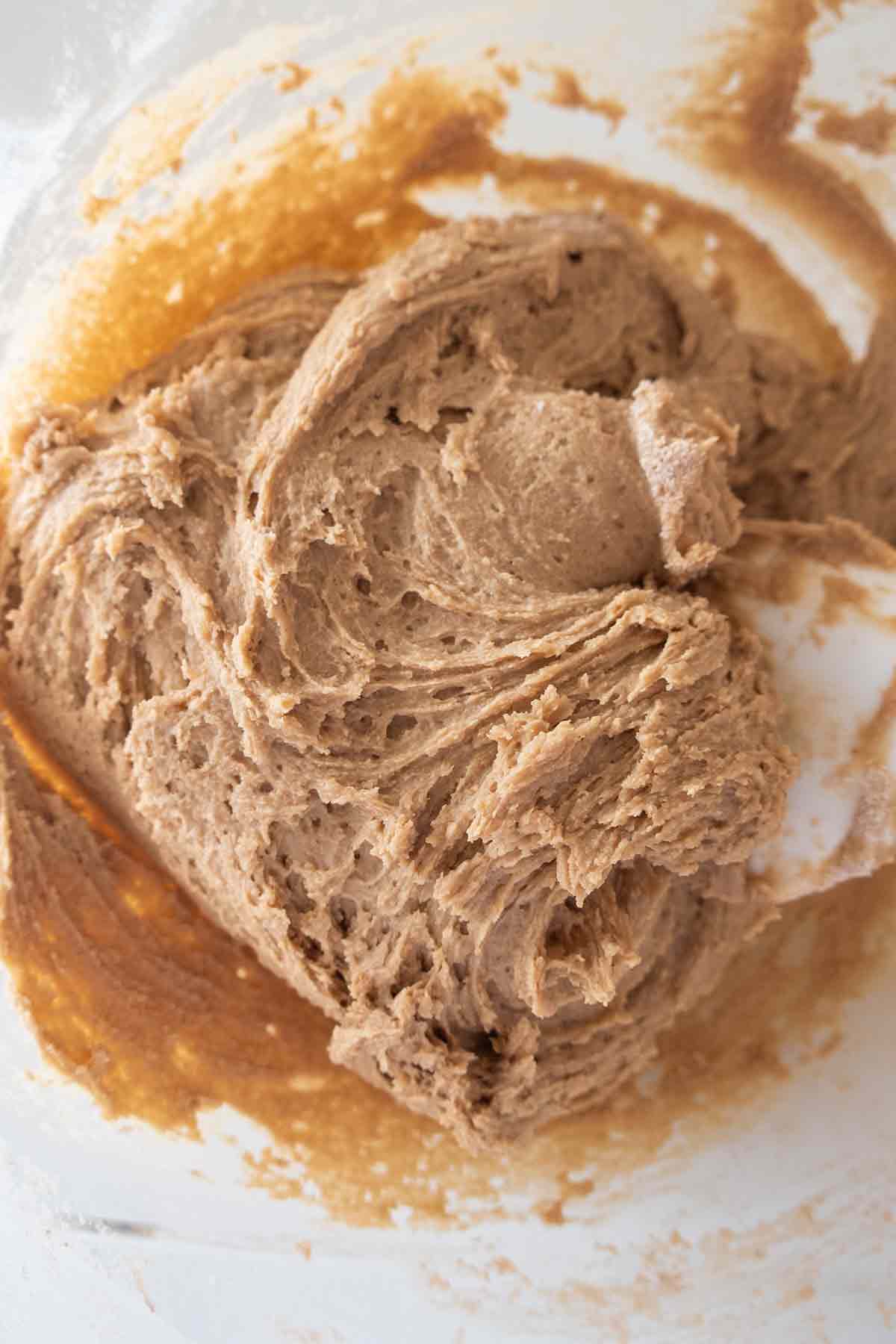 Key points for this gluten free mocha cookie recipe
The butter must be softened
The eggs must be at room temperature
Use gluten free measure for measure flour blend
Use a strong coffee or espresso
Once the cookies are shaped, they must be chilled in the fridge for 1 hour before baking
The oven must be preheated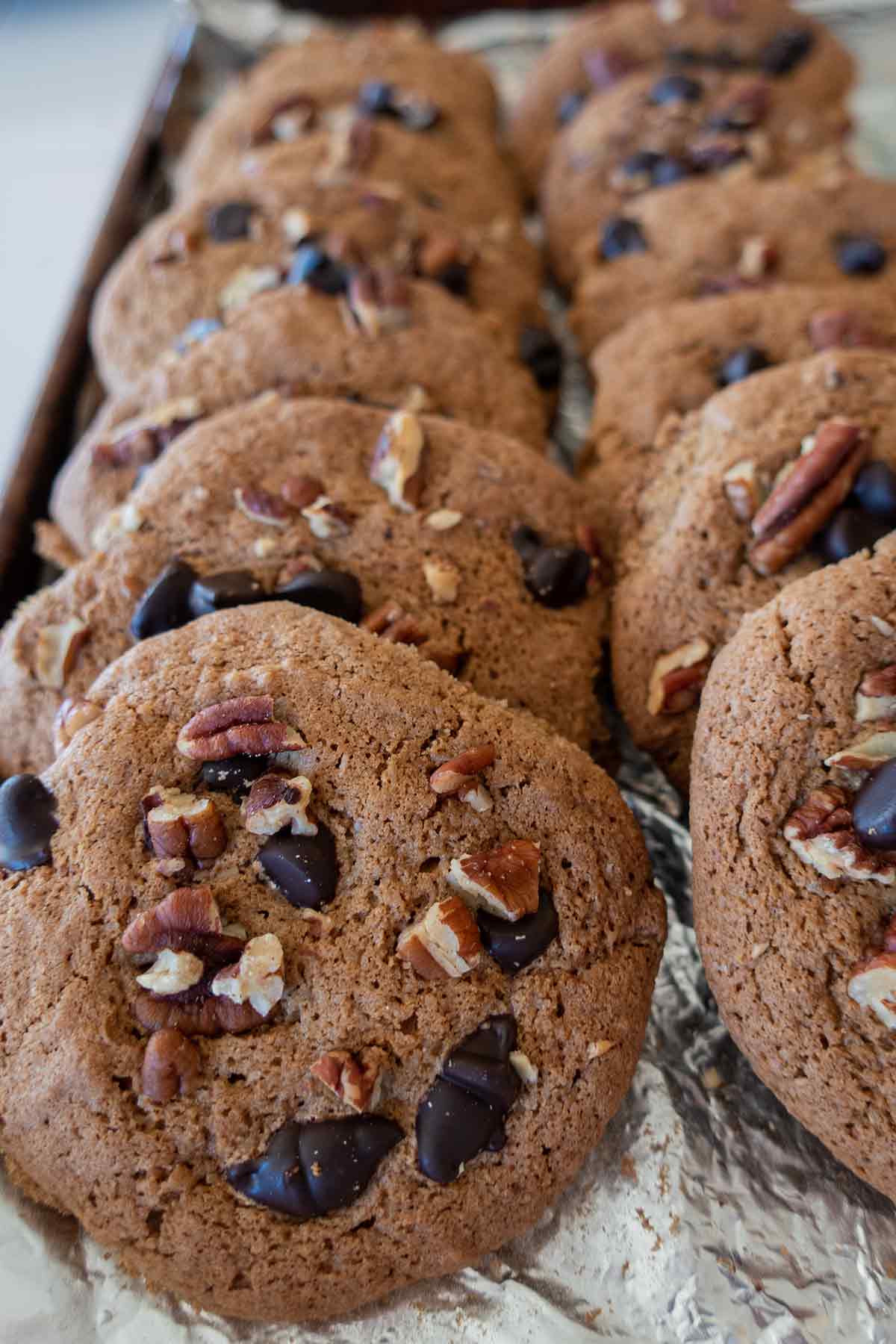 Best way to store gluten free cookies?
Gluten free cookies are best stored in a cookie jar at room temperature for two to three weeks. Or in an airtight container for up to two six weeks in the refrigerator.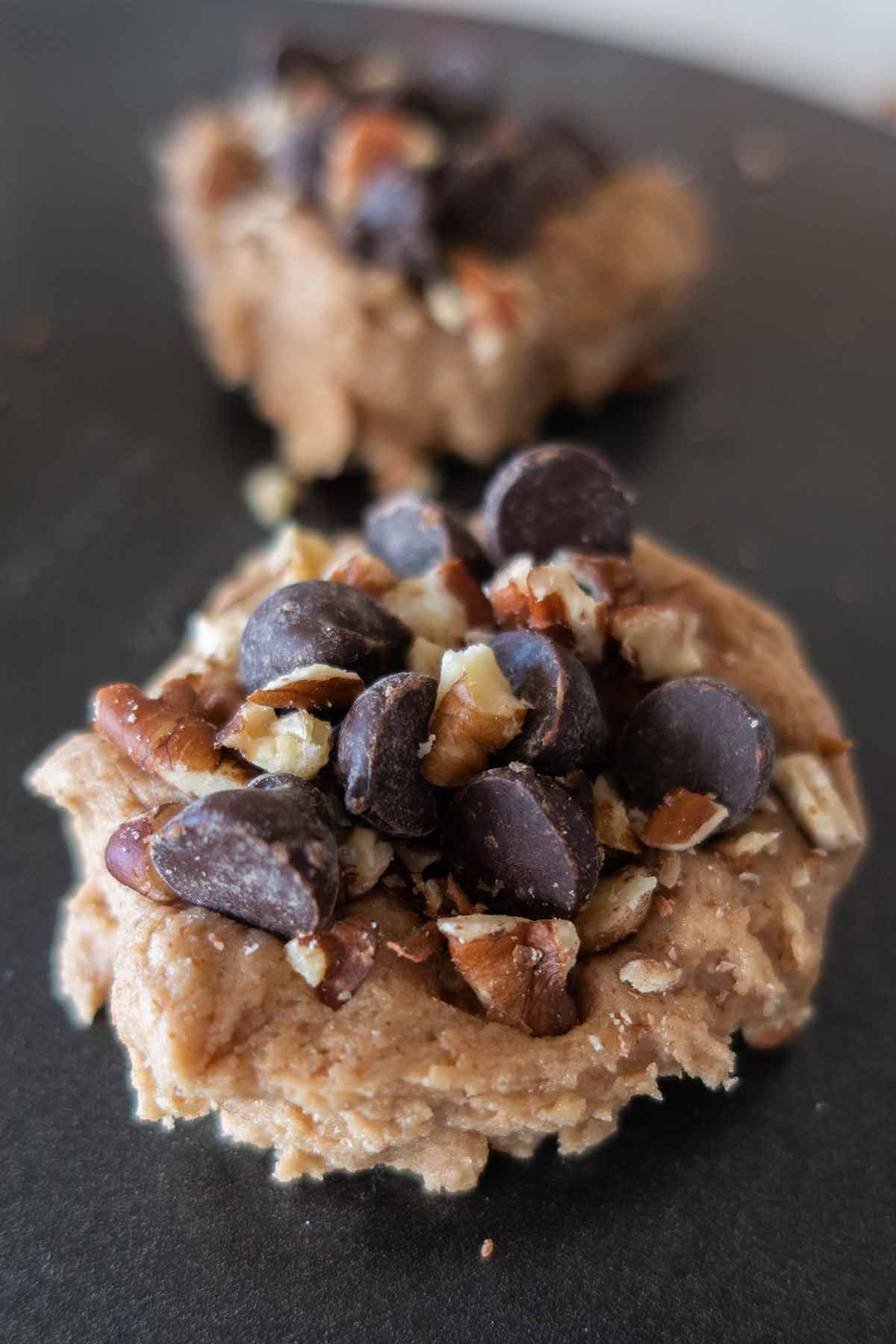 Can I freeze gluten free chocolate chip mocha cookies?
Cooled baked cookies can be stored in an airtight container in the freezer for up to 6 months.
Raw cookies can be frozen for up to 6 month. To do this, place the cookies on a cookie sheet and freeze them for 15 minutes. Then place them in a freezer bag and freeze for up to 6 months. When you are ready to bake them, place frozen cookies in the fridge overnight for next day baking.
Nothing is more comforting than a warm, freshly-baked chocolate chip cookie. If you can get your hands on them while the cookies are fresh out of the oven and still warm while the chocolate chips are melting, you'll know why they are the number one cookie in America! Enjoy!
Gluten Free Chocolate Chip Mocha Cookie
Published on Mar 03, 2023
by
Kristina Stosek
Instructions
1.

Beat the butter with brown sugar until creamy. You can use an electric mixer or a handheld whisk to do this.

2.

Add the egg yolks, coffee and vanilla and mix to combine.

3.

In a separate bowl, whisk together flour, cocoa powder, tapioca starch, baking soda and salt.

4.

Add the dry ingredients to the butter mixture 1/3 at a time, and mix using a spatula until smooth. Then stir in 3/4 cup chocolate chips and 1/2 cup pecans.

5.

Drop the cookie dough by rounded tablespoonfuls or a 1-inch cookie scoop 2 inches apart on an ungreased cookie sheet or one lined with parchment paper

6.

Top the cookies with remaining chocolate chips and pecans, pressing them slightly into the cookie. Sprinkle the tops with coarse salt if you wish, and place the cookies in the fridge for an hour before baking

7.

Bake in a preheated oven at 350 F for 12 - 15 minutes, depending on the size of the cookie, until light brown and the centers are set

8.

Cool 5 minutes, then remove from cookie sheet to cooling rack