Vegan Immune Boosting Turmeric Soup
Prep Time
5 Minutes
Difficulty
Beginner
Cook Time
5 Minutes
Serves
2
Average Rating: 5 | Rated By: 4 users
Sometimes our bodies get an overload of toxins, especially during the festive season. We are exposed to stress, we indulge in processed food add alcohol to the mix and our bodies start to build toxins. Toxins affect the body's natural ability to burn fat, hence weight gain. But most importantly a build-up of toxins cause diseases. By clearing your body of toxins you will speed up your metabolism and improve your overall health. Here is a vegan soup made under 10 minutes that may boost your immune system.
Indulge your body with this tasty turmeric immune boosting soup rich in fiber, antioxidants and vital nutrients
Ingredients
2 cups filtered water
2 organic celery stalks, diced thinly
1 organic carrot, diced thinly
1/4 cup organic mushrooms, sliced thinly
¼ cup fresh or frozen organic peas
1 minced organic garlic clove
1 tsp. minced organic fresh ginger
½ tsp. GF turmeric powder
Pinch of GF cayenne pepper
Himalayan fine pink salt to taste
1 tsp. fresh lemon juice
Handful of organic baby spinach leaves
*As an Amazon Associate and member of other affiliate programs, I earn from qualifying purchases. Please check out my sponsorship and disclosure policy page for more details
Instructions
Bring water to a boil. Add all the ingredients except for lemon juice and spinach
Bring to boil, reduce heat to medium and cook for 2 minutes
Pour into a serving bowl over spinach and lemon juice
Enjoy!
Similar Recipes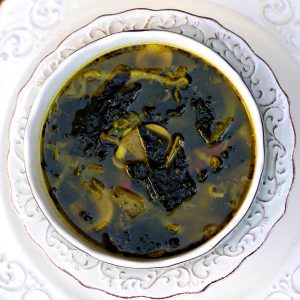 Simple Detox Soup with Nori
Lacking energy can be a result of overeating, indulging in alcohol, consuming refined sugar, processed food or dealing with stress. Reset your body with this healing cleansing soup rich in healthy nutrients and low in calories Read More
Prep Time
10 Minutes
Difficulty
Easy
Cook Time
10 Minutes
Serves
4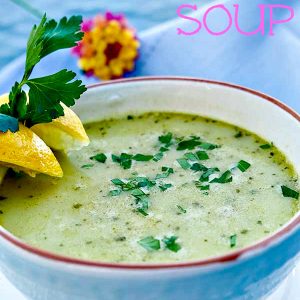 Immune Boosting Chickpea and Parsley Soup
The Chickpea and Parsley Soup is most delicious, healthy and satisfying. Made with chickpeas, parsley and fresh lemon juice is what makes this a healthy soup. The simple ingredients in this chickpea soup, such as parsley, a herb that will boost the productivity of one of our liver's enzymes. This herb will also help detoxify our […] Read More
Prep Time
10 Minutes
Difficulty
Easy
Cook Time
90 Minutes
Serves
8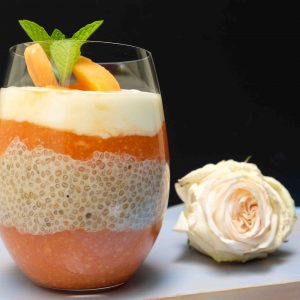 Immune Boosting Papaya Chia Breakfast Pudding
Papaya is excellent for detoxification because of the ingredients this delicious fruit has. The delicious fruit contains an enzyme called papain which helps with digestion. The powerful antioxidants in papaya can help your skin recover from sun damage, keeping your skin healthy and contribute to reducing wrinkles. Papaya is a tropical fruit low in calories […] Read More
Prep Time
10 Minutes
Difficulty
Beginner
Serves
4