Royal Cream Cheese Frosting
Published on Apr 06, 2018
by
Kristina Stosek
Prep Time:

5 minutes
Cook Time:

minutes
Serves:

2 cups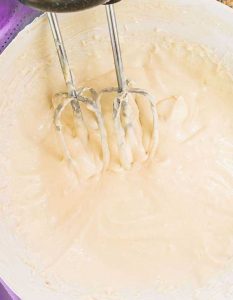 ​This post may contain affiliate links, please see our
privacy policy
for details
If you ask me, nothing beats homemade cream cheese frosting! Creamy, thick and fluffy frosting is used to decorate cakes, cupcakes, hearty muffins, and even bagels.
Who doesn't love a deliciously creamy frosting, especially when it is made with cream cheese? This Royal Cream Cheese Frosting is gluten-free, light, and made with only half the sugar you would typically use in a frosting recipe.
This royal cream cheese frosting stands out from most. This gluten-free recipe is made with cream cheese, sour cream, unsalted butter, and only one cup of powdered sugar. For a spark of freshness, the frosting is made with fresh lemon juice. The tangy flavour pops out, making this cream cheese frosting extra tasty.
Frosting or Icing, what is the difference?
The frosting is typically whipped, making it fluffy. It is thicker and is used to decorate the outside of cupcakes and cakes, including the inner layers. It is often made with fat like cream cheese, butter or cream. You can add flavours such as cocoa, lemon juice, vanilla and food colouring to frosting if you desire so.
Icing is usually thinner than frosting and works well as a glaze for cookies because it is glossier, sets quickly and stiffens as the icing drys. Icing is often used for detailed cake or cookie decorating. You can also add food colouring and flavours such as vanilla or lemon to the Icing.
If you haven't tried our brown butter frosting used on this Gluten-Free Carrot Apple Loaf, you are missing out!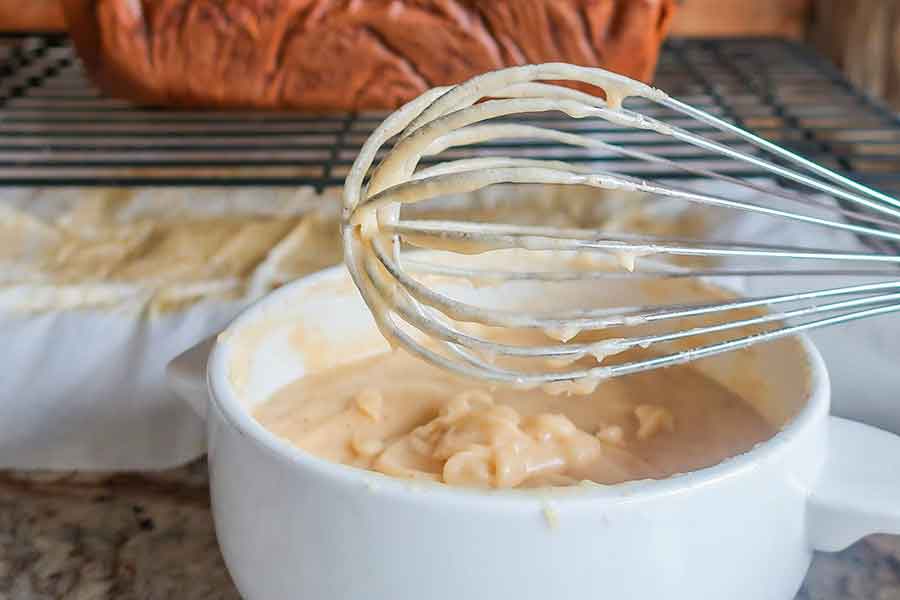 How to make the creamiest cream cheese frosting?
If you want your frosting to be fluffy and super creamy, you must start with all the ingredients at room temperature. Then, you will need an electric mixer, and you want to whip it up, so it is light and fluffy.
To make the frosting, you will need only about five minutes to use an electric mixer. Once the frosting is ready, it should be refrigerated until you are ready to frost the dessert. And, always bring it to room temperature before you start frosting.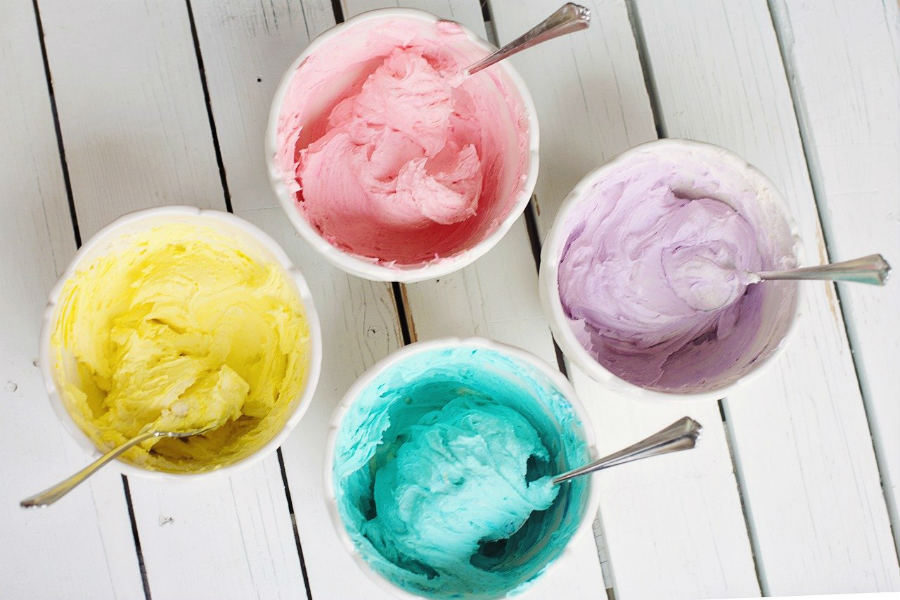 Making frosting can be fun. With a few simple variations, you can come up with different colours and flavours. One of my favourite frostings is cream cheese mocha frosting.
The mocha frosting is almost the same as the royal cream cheese frosting, except you substitute half a cup of pure cocoa powder for the lemon juice. The mocha version is outstanding — YUM!
I don't know about you, but in our home, the cream cheese frosting is a must to complete some of our favourite gluten-free desserts. This easy gluten-free royal cream cheese frosting recipe is super easy to whip up, making it easy for last minute desserts.
Some of our favourite sweets to frost are carrot cake, muffins and cupcakes. This cream cheese frosting makes them ridiculously delicious!
If you don't have time to bake, spread the frosting over gluten-free cinnamon raisin bagel, the combination is intoxicating. Enjoy!
For the latest recipes and tips, please like us on Facebook or follow us on Pinterest and Instagram.
Royal Cream Cheese Frosting
Published on Apr 06, 2018
by
Kristina Stosek
Instructions
1.

In a large bowl, beat together cream cheese, sour cream and butter with an electric mixer

2.

Add lemon juice and vanilla and mix to combine

3.

Add sugar 1/4 cup at a time and mix until smooth and creamy. Taste and if you like the frosting sweeter add a little more sugar. Refrigerate until ready to use. Bring to room temperature when you are ready to frost
Leave a Comment
Kristina
The best frosting EVER!!!
Kristina
what an absolute great idea, I must try that. Thank you
very creamy and deliciously light, I substituted almond extract for vanilla and used it on French toast. OMG pure heaven, thank you!!
Kristina
Kristina
Creamy and perfect in every way. I especially like how light it is, thank you
Thank you for this frosting recipe. I have been using it over and over, it is so delicious and light.