Instant Pot Spicy Dominican Beef Stew
Published on Aug 22, 2020
by
Kristina Stosek
Prep Time:

20 minutes
Cook Time:

90 minutes
Serves:

4 - 6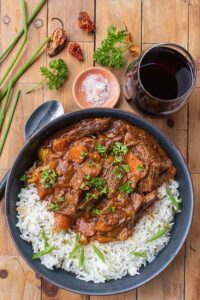 ​This post may contain affiliate links, please see our
privacy policy
for details
Fall is fast approaching, and it is time to gather some delicious, satisfying dinner recipes. This Instant Pot Spicy Dominican Beef Stew is oozing with so much flavour, the meat is tender enough you can shred it with a fork, and the veggies are cooked to perfection.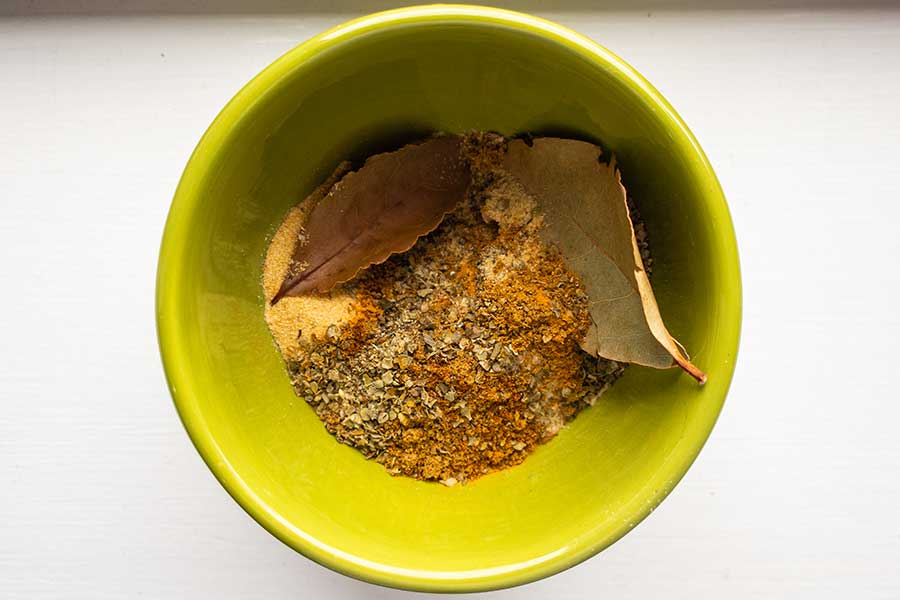 Dominican beef stew is all about the spices. Traditionally, this delicious beef stew is made super spicy, but if your family is not into too much heat, cut back on the jalapeno or habanero peppers to taste.
This Dominican beef stew is naturally gluten-free and goes exceptionally well with dirty rice or a bowl of simple parsley rice.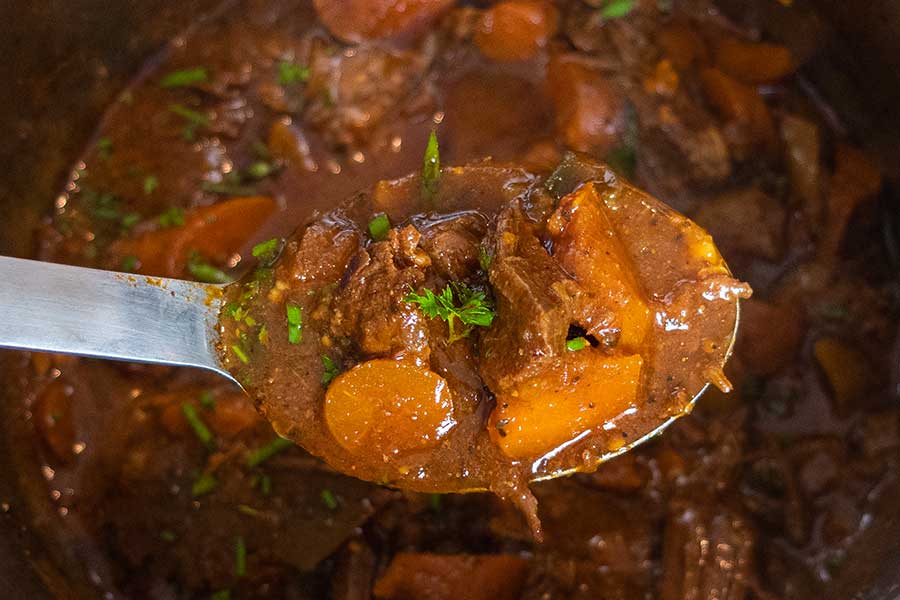 Why use Instant pot for beef stew recipe?
Beef stew is typically a cheaper cut of meat and needs to be cooked longer to become tender. In this recipe, I used a top sirloin cut, but you can use traditional beef stew meat. I always trim as much fat as possible from the meat because fat can be chewy, and the stew is also healthier without the extra beef fat.
So the question remains, why use an instant pot when making a stew. Three reasons! The stew cooks much quicker in Instant pot. The stovetop stew is slowly cooked and can take up to three hours or longer for the meat to become tender.
how easy is it to make Dominican beef stew in an Instan Pot?
The sauce is richer because the meat is cooked under pressure and with fewer liquids, and finally, once you close the lid, you can walk away and let the instant pot do its job. You can place everything in the instant pot in the morning, and go to work. So easy!
When you come back, the most amazing Dominican beef stew will be waiting for you to serve for dinner.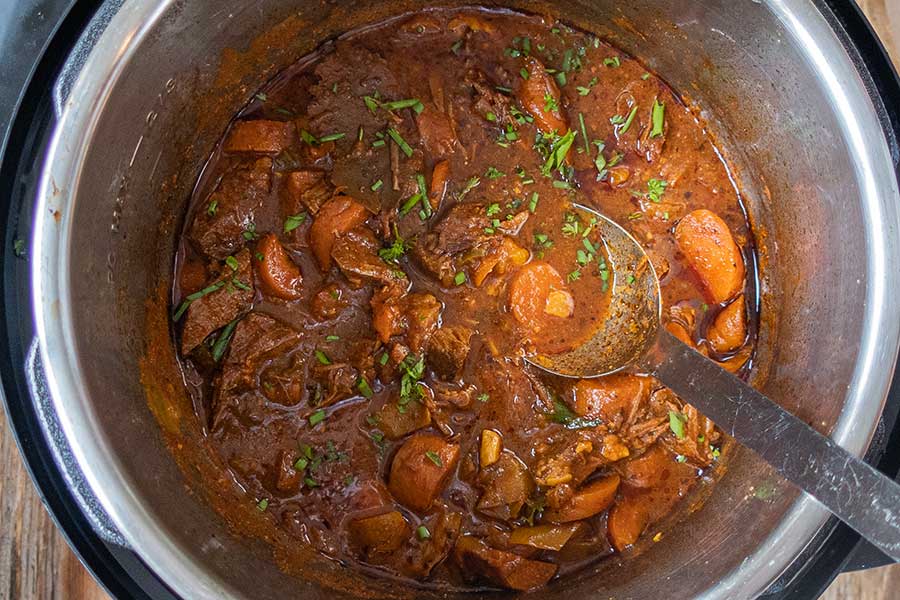 best sides to serve with beef stew
Dominican beef stew is made without potatoes and is typically served with rice. You can use plain rice, parsley rice, or if you feel adventurous, make the amazing dirty rice recipe.
If you are a pasta lover, serve the beef stew over short cut gluten-free pasta. If you are trying to keep the carbs down, serve the spicy Dominican beef stew with cabbage salad. YUM!
I live on the west coast in beautiful Vancouver, and the evenings are starting to cool. So, I began to search through my gluten-free dinner recipes and thought this would be a good time to share 5 of our best stew recipes.
Fall is a busy time, planning ahead makes everything easier. Here are our favourite stew recipes.
All of these stew recipes have been downloaded to Pinterest multiple times, so I feel confident that you will be inspired by at least one of the stews!
Let's Connect!
Be sure to FOLLOW US on FACEBOOK and PINTEREST.
Many thanks!
Kristina xx
Instant Pot Spicy Dominican Beef Stew
Published on Aug 22, 2020
by
Kristina Stosek
Instructions
1.

Set the Instant pot to sauté and add olive oil. Once the oil is shimmering, add pieces of sirloin and sear 5 minutes on one side, then flip the meat and sear 5 minutes on the other side. Do not stir the meat while it is searing. The sirloin should be cut into pieces so that they fit in the instant pot. Remove the meat and set aside.

2.

Add onions, carrots, bell peppers, jalapeno/habanero and garlic and cook for 5 minutes, stirring as needed. Turn the instant pot off. Stir in black pepper, cumin, marjoram/oregano, garlic powder, turmeric, paprika and bay leaves to combine.

3.

Return the meat to the pot with tomatoes, red wine/sherry and salt and give it a good stir. Cover, select the manual setting and cook on high pressure for 75 minutes.

4.

Allow the steam to release naturally than using two forks shred the meat. Enjoy!
Leave a Comment
Kristina
an excellent idea, thanks for sharing Dennis. I will definitely try it the next time.
I didn't have wine so I replaced it with 1 tablespoon of balsamic vinegar, the stew turned out amazing :-)
Kristina
Yessenia sorry to hear that you did not like the red wine in the Dominican beef stew. Red wine is often used in stew recipes. Maybe next time skip the wine if it doesn't agree with you, and you can still enjoy the stew. Thank you for sharing
Kristina
thank you Samantha, I am glad you enjoyed it.
Lovely flavour, I was looking for a new version for beef stew. The wine added a nice touch. Thank you!
This was horrible! I cup red wine. Oh goodness I'm traumatized.
Kristina
yes absolutely, but it will take a lot longer to cook
Would I be able to make this in the slow cooker??