Instant Pot Spiced Beef Stew With Mung Beans
Published on Oct 06, 2019
by
Kristina Stosek
Prep Time:

20 minutes
Cook Time:

30 minutes
Serves:

6 - 8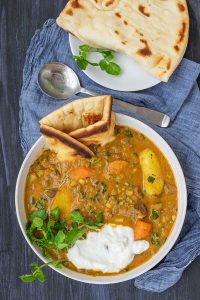 ​This post may contain affiliate links, please see our
privacy policy
for details
This Spiced Beef Stew With Mung Bean Stew is classic comfort food made in an instant pot. This is not your typical beef stew. The tender beef is cooked in a mildly spiced sauce flavoured with Indian spices setting this stew apart from most.
This hearty dish is not shy on vegetables either. In addition to classic veggies typically used in stews, I added green mung beans
What are Mung beans?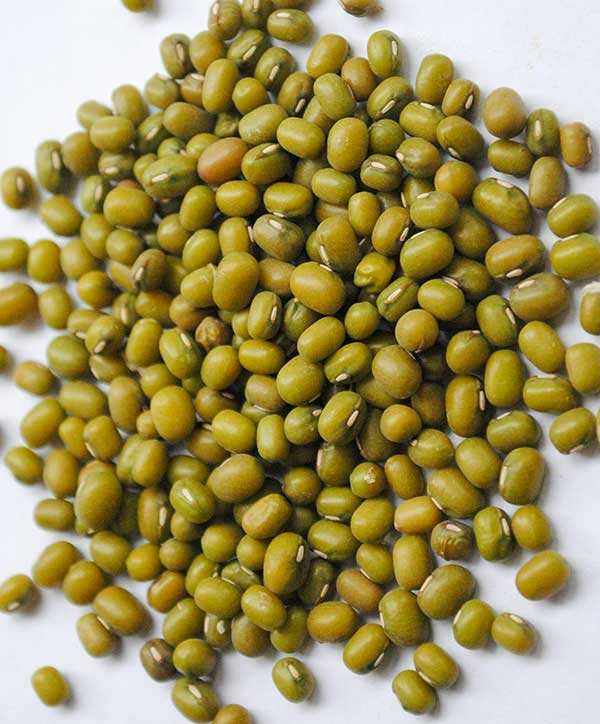 Mung beans are a member of the legume family that originated in India. Mung beans are green in color and look like a mix between soybeans and capers. They taste earthy but have a clean vegetable flavour.
When cooked in a dish such as this Spiced Beef Stew, the mung beans take on the other flavours that are surrounding it.
This small green bean is packed with wealth of health benefits including protein, fiber, potassium, iron, magnesium and B-6.
using an instant pot will retain more nutrients vs stove top
The instant pot comes in handy for stew recipes because the stew cooks in a fraction of the time and retains most of the nutrients while cooked under pressure.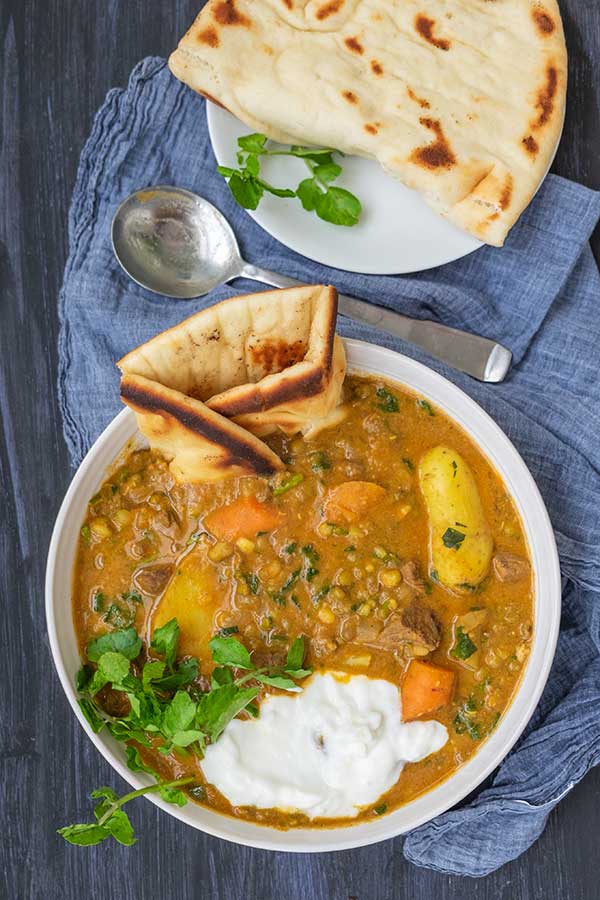 In this thick, wholesome, spiced beef stew, the aromatic spices infuse the beef adding tremendous flavour. What I love about this recipe is that I can have the most delicious stew on the table within an hour.
The meat is tender, and the veggies are cooked to perfection, meaning they are not overcooked.
What I like about the mung beans, they don't overpower the stew. The mung beans add another texture while still keeping the delicious beefy flavour.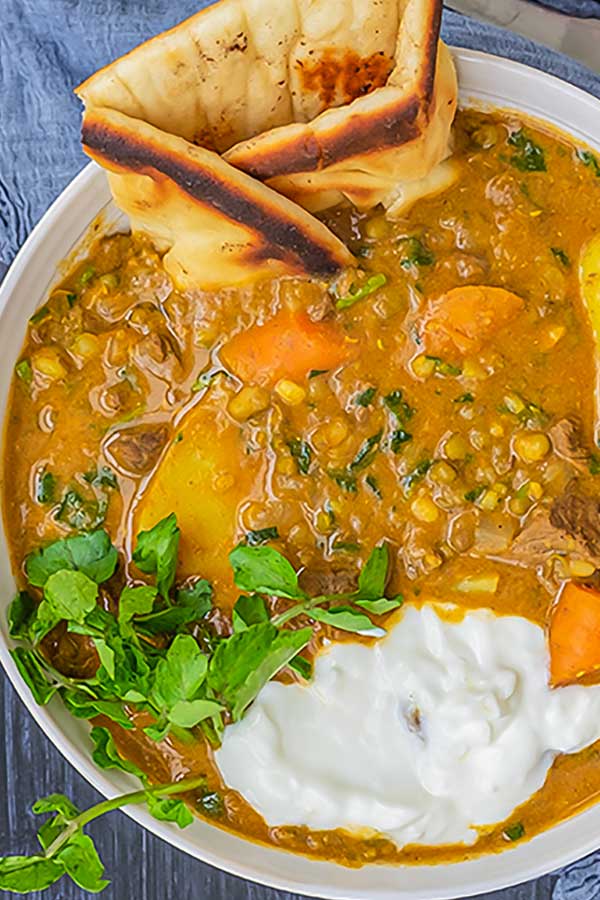 For serving, I like to add gluten-free naan bread, fresh yogurt, some lime wedges and fresh cilantro. If you want a bit of spice in your meals, you will enjoy this spiced beef and mung bean stew.
Let's Connect!
Be sure to FOLLOW US on FACEBOOK and PINTEREST.
Many thanks!
Kristina xx
Instant Pot Spiced Beef Stew With Mung Beans
Published on Oct 06, 2019
by
Kristina Stosek
Instructions
1.

Using the sauté function on your instant pot, heat 2 tablespoons of coconut oil. Once heated, sear the beef on all sides. You will have to do this in 2 batches. Transfer beef on a plate

2.

Add remaining 1 tablespoon of coconut oil, onions and garlic. Cook for 4 - 5 minutes until the onions start to soften. Stirring frequently

3.

Add chili pepper, ginger, coriander, masala, cumin and turmeric. Stir to combine. Return beef into the pot with tomato paste, mung beans, salt and water and stir. Cook on high pressure for 20 minutes

4.

After 20 minutes, use the quick release function and release the steam. Remove the lid and stir in potatoes and carrots. Close the lid and cook on high pressure for 4 minutes. After 4 minutes, use the quick release function, remove the lid and stir in yogurt and cilantro. If you have the time, allow the pressure to release naturally and then add the yogurt and cilantro
Leave a Comment
Kristina
holy crap that was delicious and easy. I've had mung beans sitting in the pantry for ages so this was brilliant on many levels