Gluten-Free Mandarin Pudding Cake
Published on Jan 02, 2019
by
Kristina Stosek
Prep Time:

5 minutes
Cook Time:

105 minutes
Serves:

6-8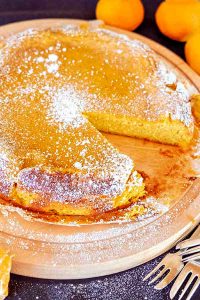 ​This post may contain affiliate links, please see our
privacy policy
for details
This Gluten-Free Mandarin Pudding Cake is another winner. There are no added fats, grains, or dairy in this gluten-free dessert recipe and all you need is 10 ingredients. Making this mandarin dessert a healthy-ish simple to make gluten-free dessert.
the pudding-like texture,
I called this recipe a pudding cake because it is super moist. The texture is almost like a pudding. It is sooo good!
I wanted this dessert to taste like mandarins. So, to do that, I used fresh mandarins and mandarin peels.
This undeniably delicious dessert tastes as if you were eating a fresh mandarin pudding.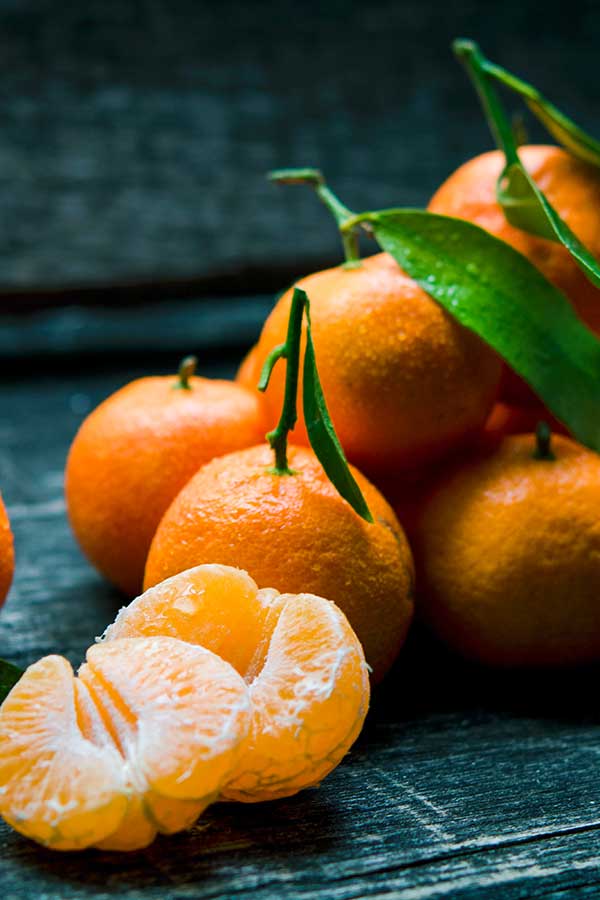 How do you add mandarin peels to a cake?
Simple, the mandarins with the peels are simmered until super soft. Then they are blended until smooth. Finally, the entire cake batter is made in the same blender. So very little mess to clean up. My kind of dessert :-).
The best part, this recipe has only ten ingredients. And it is so simple to make that even a novice baker will achieve beautiful results.
Why is this gluten-free mandarin pudding cake considered a healthier dessert?
Very easy to answer this question. The cake is made with fresh mandarins and antioxidant-rich mandarin peels, almond flour, eggs, fresh lemon juice, a hint of vanilla and a trickle of spices.
I also added gluten-free, aluminum-free baking powder to keep the cake on the lighter side.
To sweeten this dessert, I used low-glycemic coconut sugar. But you can use your preferred sweetener like demerara sugar or granulated sugar.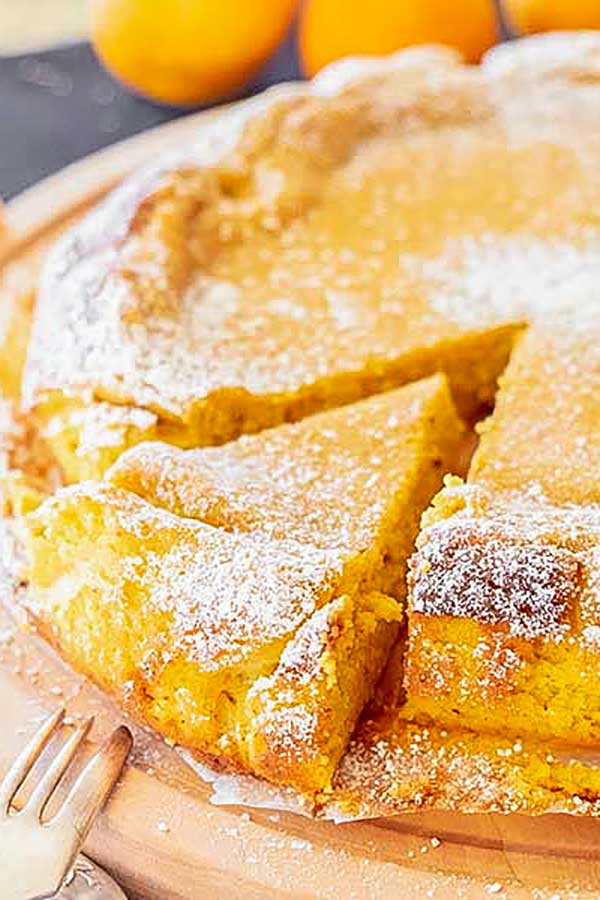 You may wonder where the moistness comes from since there are no fats added, and the cake is dairy-free.
The primary ingredient is the mandarins, and then the almond flour also keeps the cake moist and gives it a soft crumb texture.
To sum up this gluten-free mandarin pudding cake, the recipe is super simple, and the cake has a stunning complex flavour. And this dessert is on the healthier side.
Do you love healthy desserts? Then, check out our 3 favourite gluten-free healthy-ish desserts!
Gluten-Free Blueberry Vanilla Tart (Vegan)
Ricotta Gluten-Free Breakfast Cake with Blueberries
Gluten-Free Mandarin Pudding Cake
Published on Jan 02, 2019
by
Kristina Stosek
Instructions
1.

Place mandarins in a pot with water. Cover and cook over medium heat for 45 minutes. Drain and cool

2.

Preheat oven to 350 F and grease and line an 8-inch round springform cake pan with parchment paper

3.

Remove stems from mandarins and cut them in half. Remove the seeds and place them in a food processor or high-speed blender. Blend until smooth

4.

Add balance of ingredients and blend until combined

5.

Pour batter into prepared pan and bake for 60 minutes

6.

Cool the cake completely before removing from the pan

7.

Sprinkle with powdered sugar if you wish
Leave a Comment
Kristina
it happens when you bake it Dee.
This pudding cake looks to have a raised edge around the perimeter. Did you create that, or does it just happen when you bake it?
Kristina
yes absolutely, just make sure to remove the seeds
You want to boil the entire in peeled orange? And put the peels in the food processor?