Gluten-Free Coconut Pear Breakfast Cake (Dairy-Free)
Published on Feb 29, 2020
by
Kristina Stosek
Prep Time:

15 minutes
Cook Time:

40 minutes
Serves:

12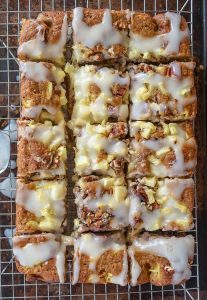 ​This post may contain affiliate links, please see our
privacy policy
for details
Gluten-Free Coconut Pear Breakfast Cake — don't you love a cake that can be used for breakfast, brunch, snack or a dessert? This stunning breakfast cake is one of those cake recipes that you will love for any time of the day.
dairy-free pear breakfast cake recipe
The deliciously moist gluten-free coconut cake is topped with pecans and pears, then finished with a light dairy-free lemon glaze. The cake is sweetened lightly with coconut sugar allowing the pears to shine with their delicate flavour.
The lemon glaze sweetened the pecans and pears ever so slightly but enough to satisfy that sweet craving. A win-win all the way.
Why are pears so good to use in cakes?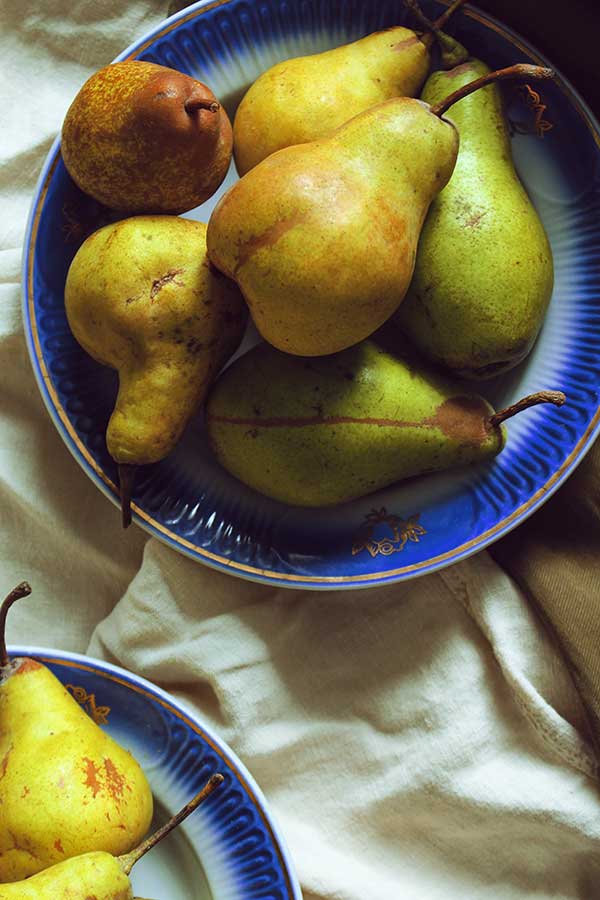 this is a single layer breakfast cake with pears and a lemon glaze
Today's breakfast cake recipe, I wanted to create something different, something I have not done before. A single layer cake that includes nutritionally packed pears, pecans and a light dairy-free lemon glaze. The cake is lightly flavoured with coconut and is beyond moist.
The pecans add texture and a delicious nutty flavour, but it is the pears that outshine this breakfast cake. I wanted to compliment the pecans and the pears, so I added a light lemon glaze, it is pretty much the perfect glaze for this cake.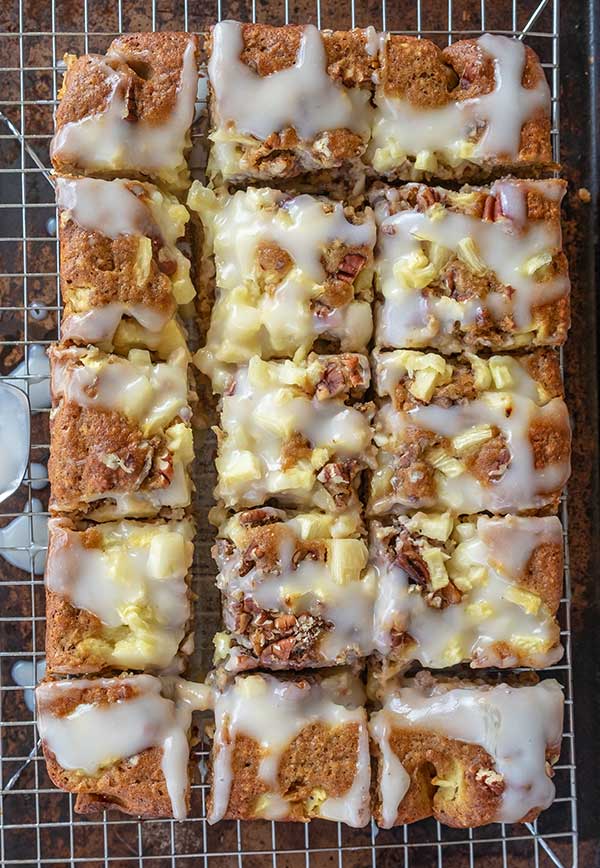 I love the combo of pecans and pears, the natural sweetness of pears is what makes this gluten-free breakfast cake. The pears allowed me to cut back on sugar, and they added to the moistness of the cake. You will love it!
Easy dairy-free lemon glaze
1 cup GF powder sugar
2 – 3 Tbsp. dairy-free milk (I used hemp milk because it is creamier)
1 tsp. Fresh lemon juice
1/4 tsp. Pure vanilla extract
→ Whisk sugar with 2 tablespoons of milk, lemon juice and vanilla. If you like a thinner icing, add extra milk until you reach desired consistency. I also add a pinch of salt, but this is optional. Cover and refrigerate until ready to use
This gluten-free coconut pear breakfast cake is that perfect cake for brunch. With this in mind, I wanted to include some of my most popular gluten-free brunch recipes.
SMOKED SALMON, ASPARAGUS & GOAT CHEESE QUICHE
DUTCH BABY WITH SMOKED GOUDA, TOMATOES & ARUGULA
EASY ONE-PAN BREAKFAST FOR SIX
Gluten-Free Coconut Pear Breakfast Cake (Dairy-Free)
Published on Feb 29, 2020
by
Kristina Stosek
Instructions
1.

Preheat oven to 350 F and line a 9 x 11-inch cake pan with parchment paper

2.

Using an electric mixer, whisk the eggs with coconut sugar until creamy. Add olive oil, non-dairy milk, juice and vanilla and mix to combine

3.

In a large bowl whisk together dry ingredients (sweet sorghum flour to xanthan gum) Add in the wet mixture and whisk together until the batter is smooth

4.

Pour batter into prepared pan and scatter first with pecans, then pears. Bake for 40 - 45 minutes, the cake should pass the toothpick test

5.

Cool cake in the pan for 10 minutes, then transfer onto a wire rack to cool. Slice and drizzle with lemon glaze