Easy Gluten Free Wonton Soup
Published on Mar 12, 2023
by
Kristina Stosek
Prep Time:

20 minutes
Cook Time:

10 minutes
Serves:

6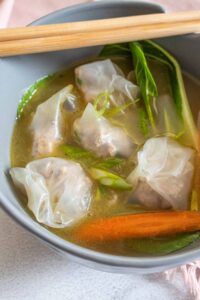 ​This post may contain affiliate links, please see our
privacy policy
for details
If you have 30 minutes, you can make this easy gluten free wonton soup. The rice paper wontons are filled with flavorful chicken filling and served in a delicious ginger-infused broth. Add some veggies, and this soup becomes a healthy meal in a bowl.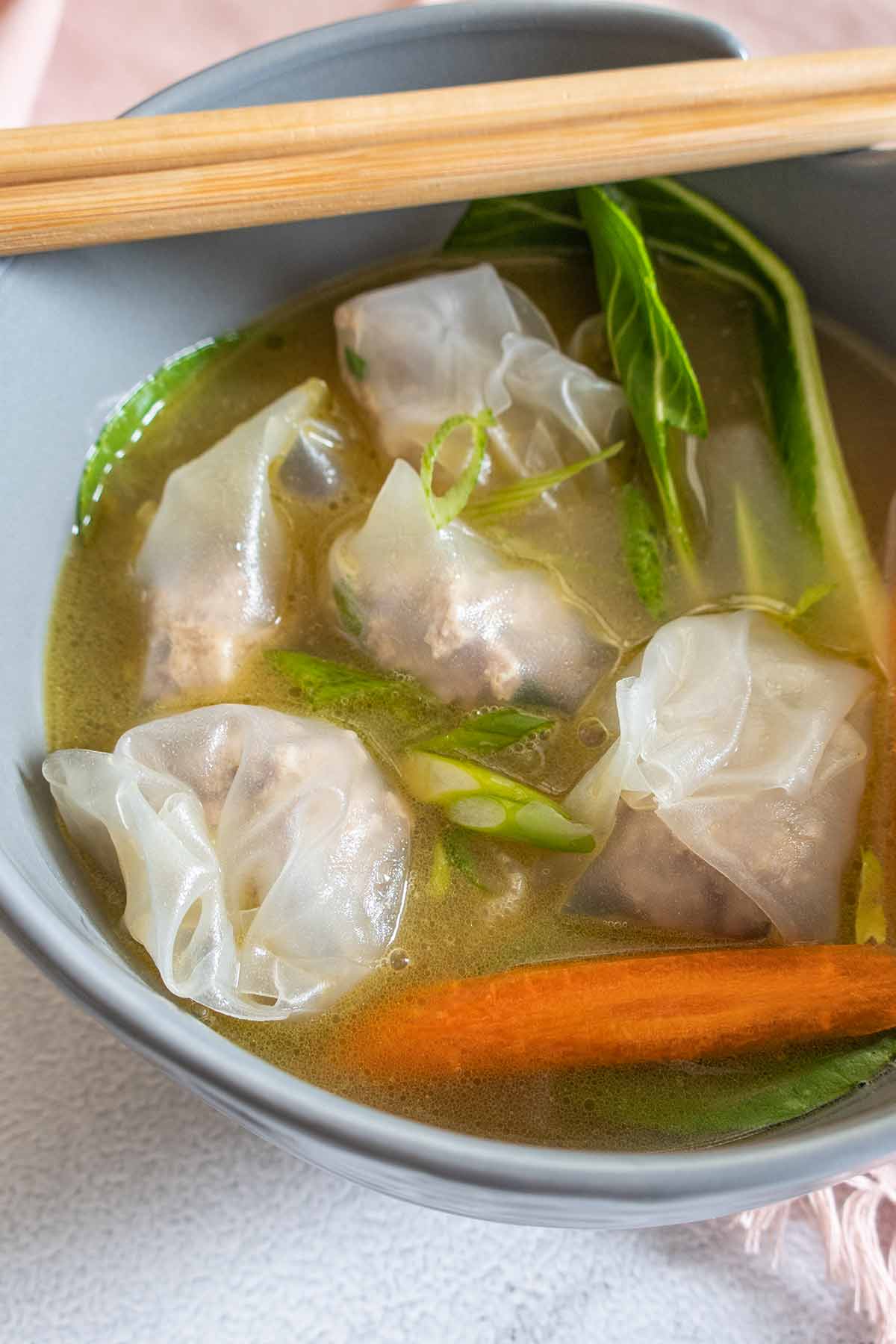 What is a wonton?
A wonton is a Chinese dumpling typically containing ground pork and shrimp filling. Traditional wonton dough is made from wheat flour and water, wrapped around the filling in a triangular shape. Wontons are typically cooked by steaming and often served in flavorful soup.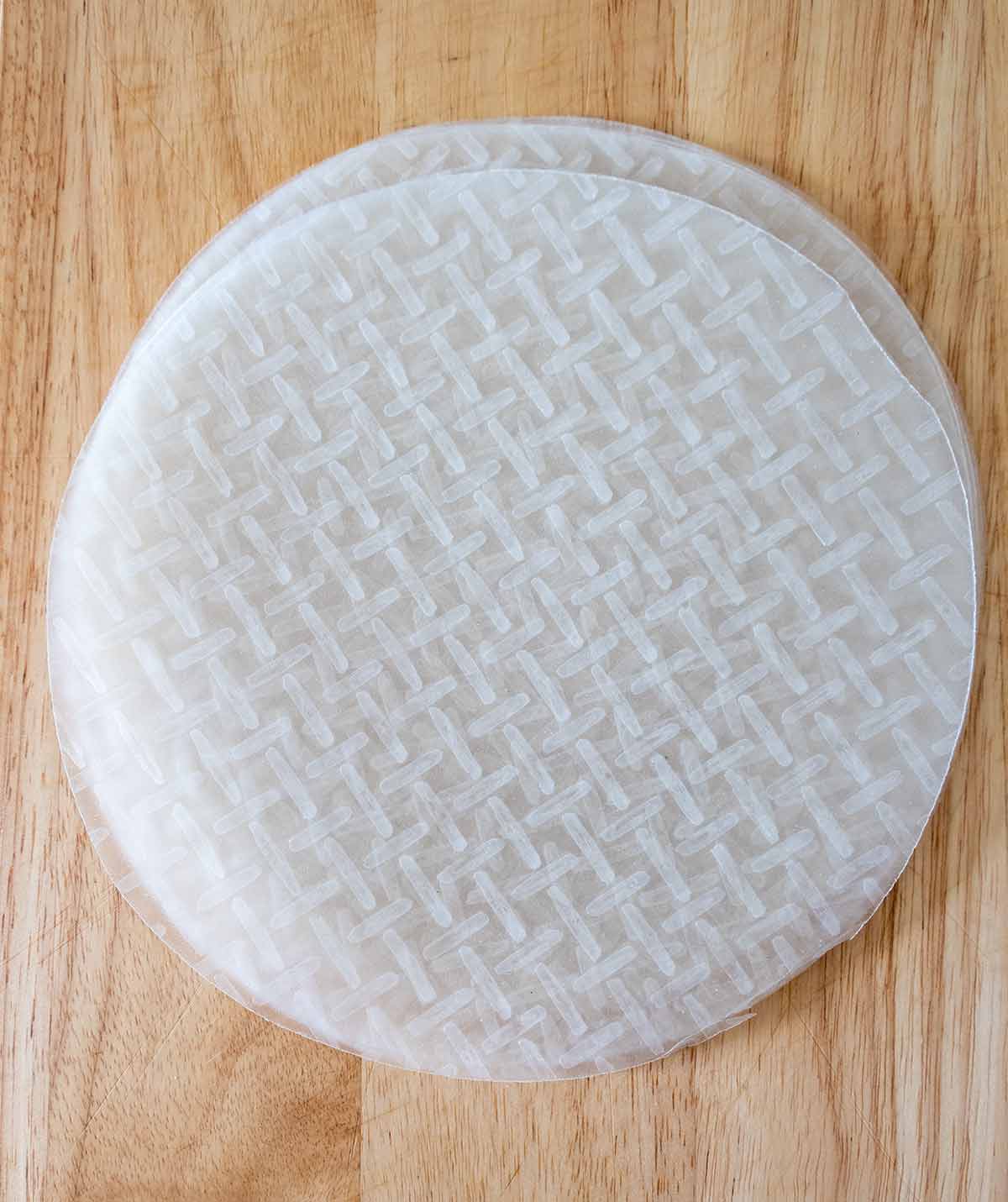 Gluten free wonton version
In this gluten free recipe, the dumpling is made with rice paper wrappers, and the filling is ground chicken, green onions, ginger, coconut aminos, and sesame oil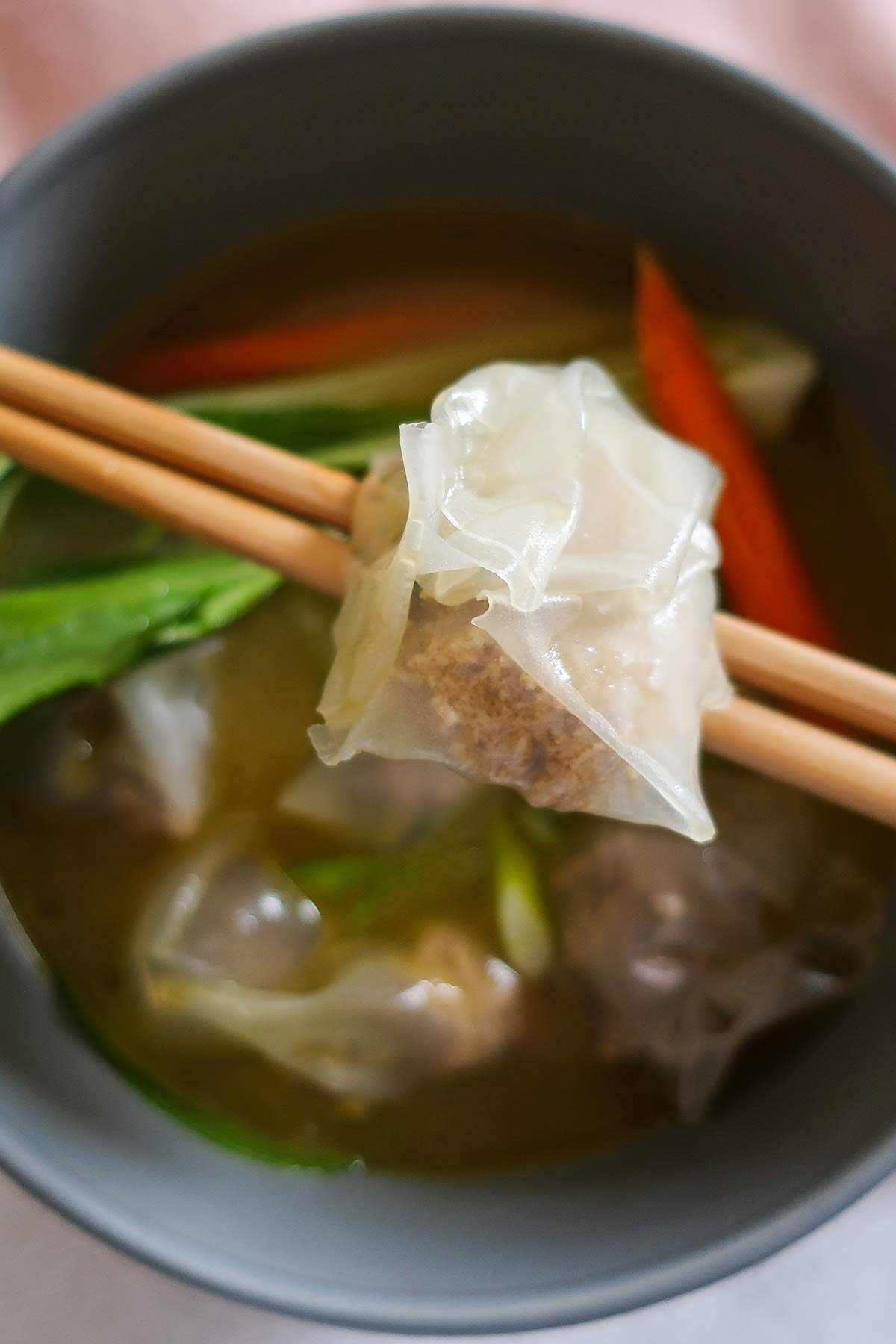 Variations of fillings for wonton?
There are various fillings you can use to fill the wontons. The most common filling is a pork and shrimp mixture, but you can also use chicken, pork, beef, or vegetables and tofu.
What's in the wonton soup broth?
The broth for this gluten free wonton soup is a simple chicken broth flavored with ginger and green onions. You could also add bok choy or thinly sliced carrots and mushrooms.
Another Asian soup you may enjoy is the Healthy Low-Carb Bok Choy Soup, or the Vegetables in Clear Broth Hot Pot.
FAQs about coconut aminos
What is coconut aminos?
Coconut aminos are a soy-free alternative to soy sauce or tamari sauce. They're made from fermented coconut sap and have a similar salty, savory flavor.
Is coconut aminos gluten free?
Yes, coconut aminos is gluten and soy-free, making them a healthy alternative to tamari sauce.
How do you use them?
Coconut aminos can be used in any dish where soy sauce or tamari sauce is usually used. Try them in stir-fries, soups, marinades, or as a dipping sauce.
Is coconut aminos healthy?
Yes! As per Medical News Today, coconut aminos contain several amino acids, the basic building blocks of proteins. They are necessary for building muscle and producing hormones in the body. Making them a healthy alternative to soy sauce.
Where can I buy coconut aminos?
Coconut aminos are available in the Asian section in most supermarkets online or in Asian markets.
Is gluten free wonton soup healthy?
Wonton soup is considered a healthy soup, packed with lean protein, fiber-rich veggies and ginger, which helps with digestion. In addition, the light broth is low in calories and fat making this gluten free dumpling soup a healthy choice.
Easy Gluten Free Wonton Soup Recipe Details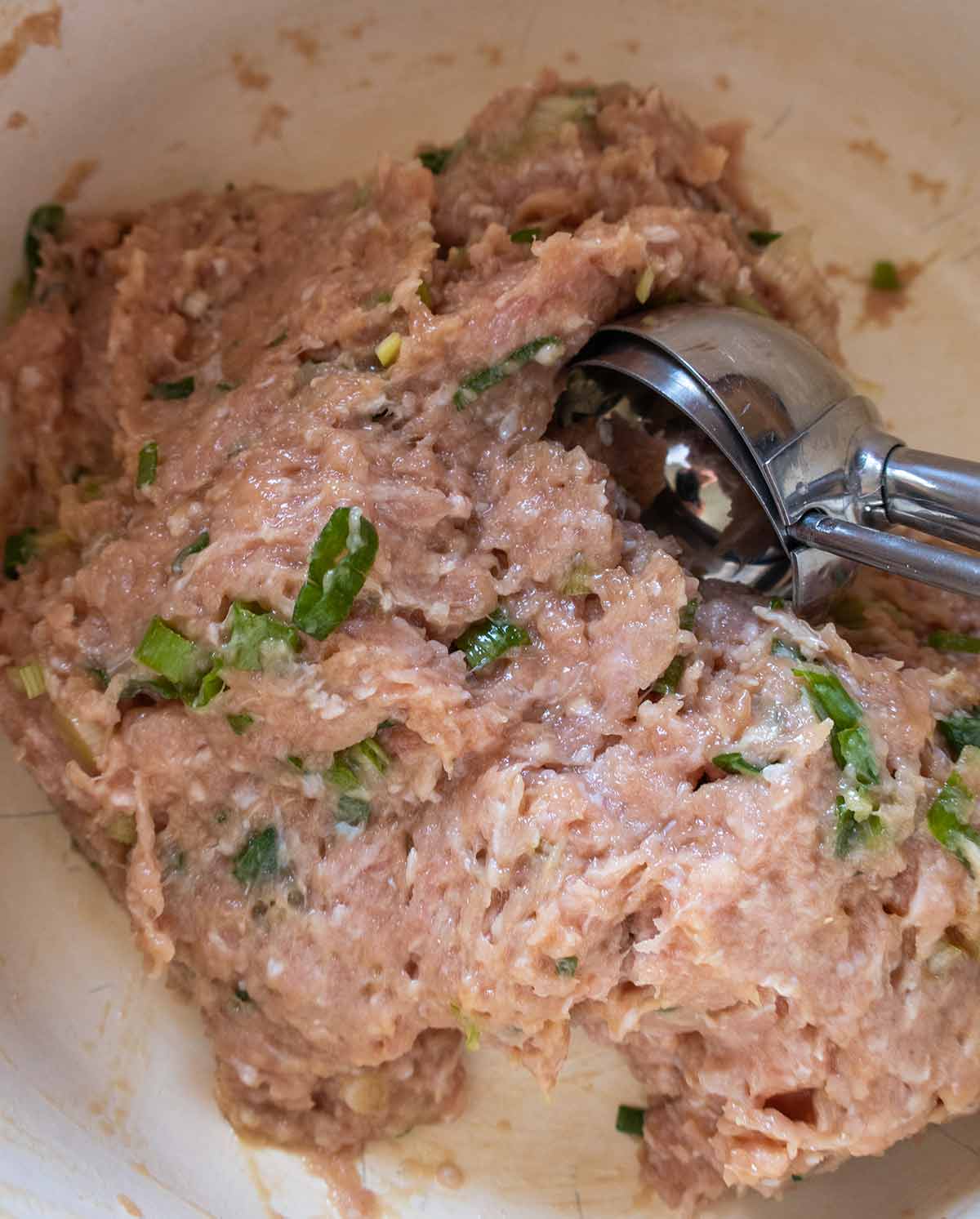 Mix the meat mixture for the meatballs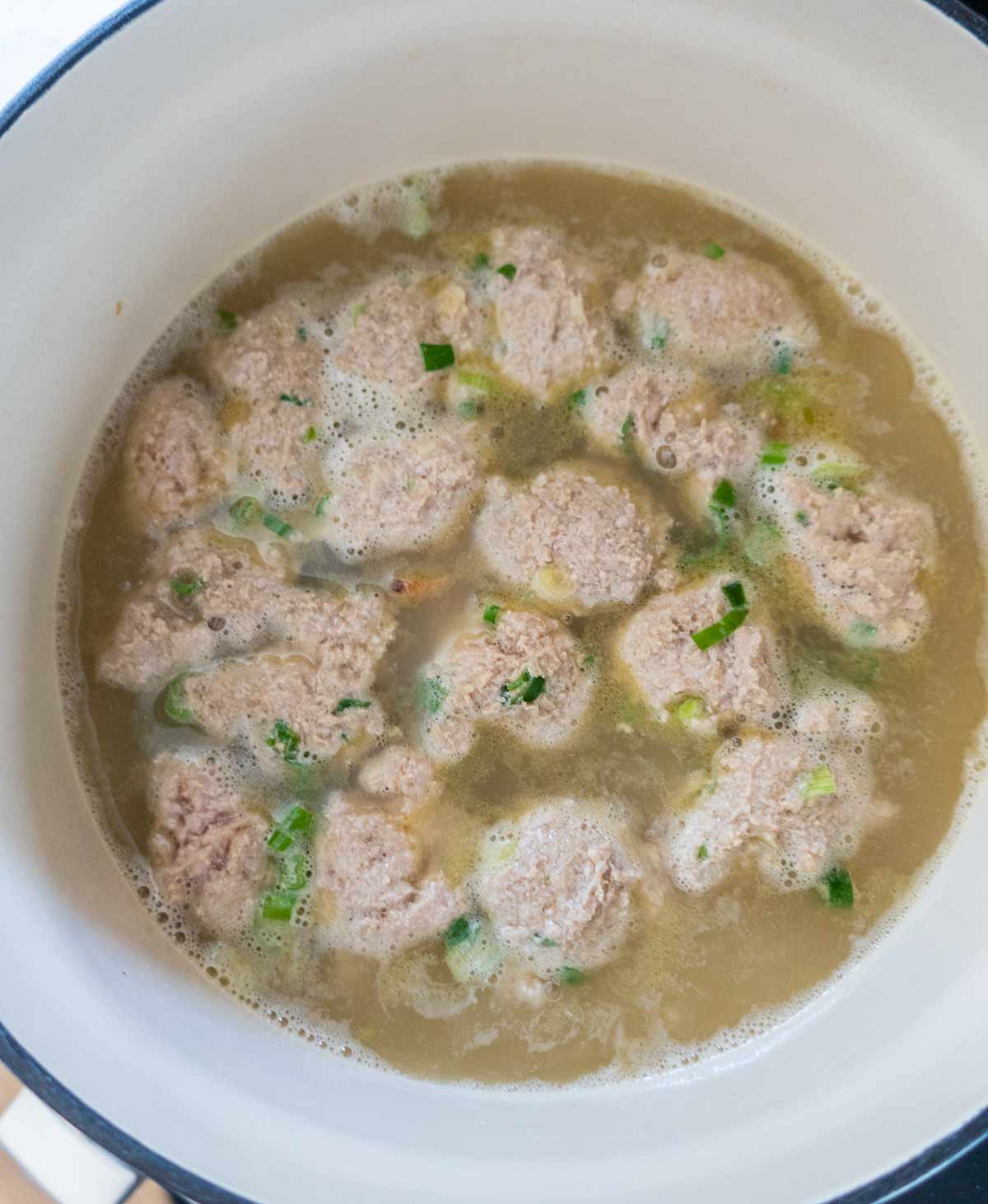 Make the broth, shape the meat mixture into meatballs and add them to the broth to cook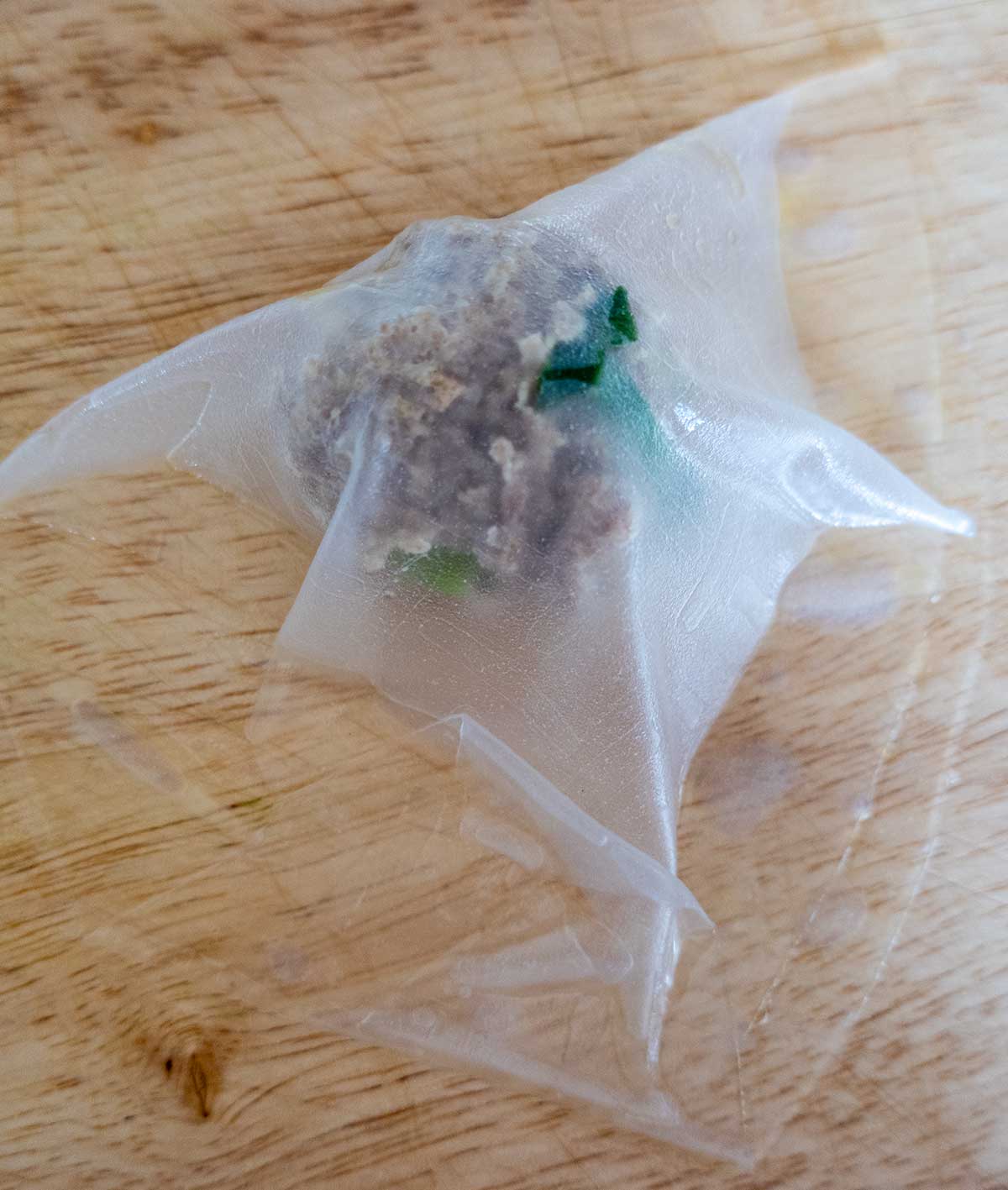 Wrap the meatball in rice paper wrappers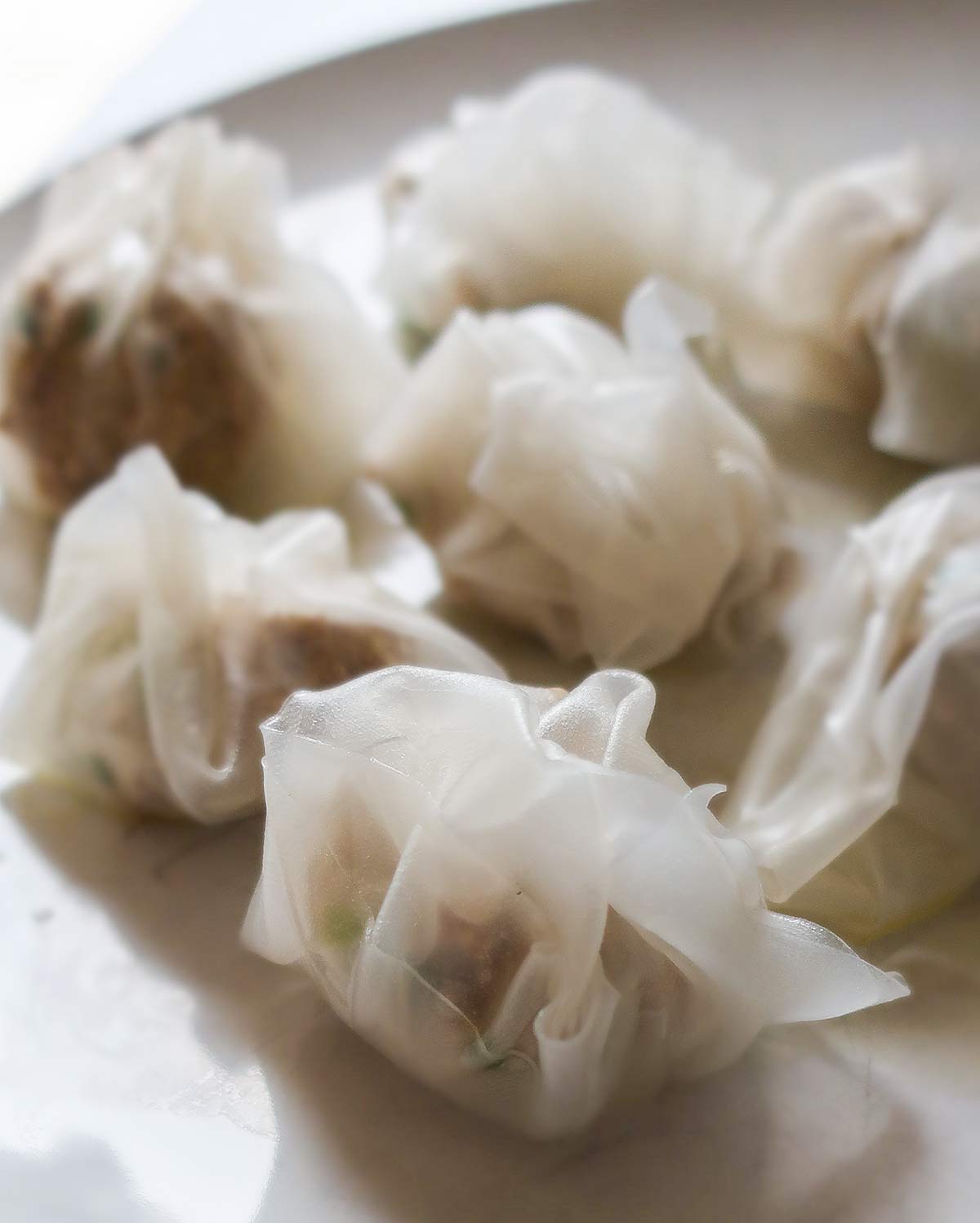 Shaped wontons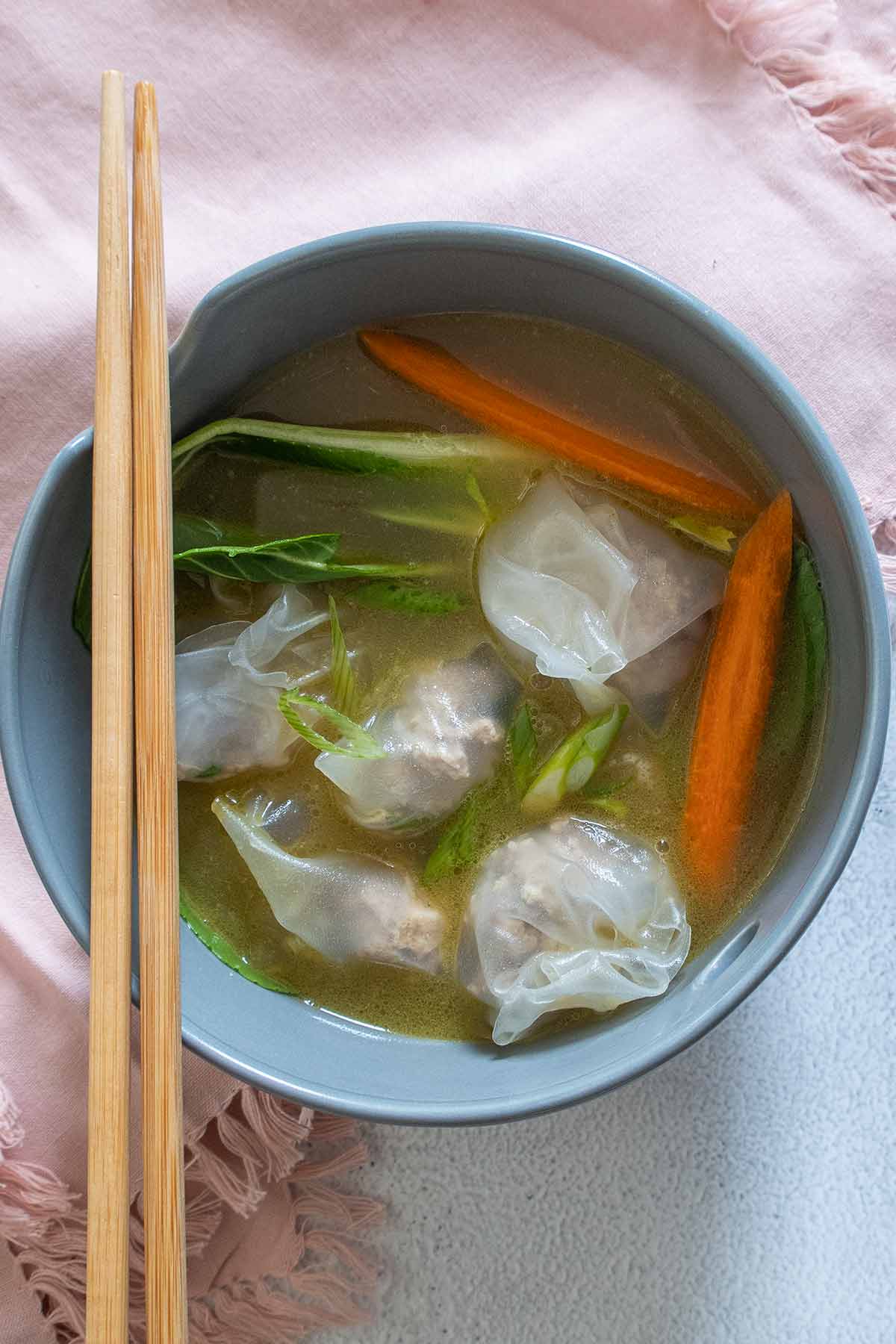 Serve wonton soup
key points
-Wonton soup is a delicious, hearty, healthy meal perfect for lunch or dinner.
-The wontons can be filled with chicken, pork, shrimp, beef, tofu, and vegetables.
-The soup broth is quick and easy to make and can be made in advance
-You can add veggies such as bok choy, carrots and mushrooms for added healthiness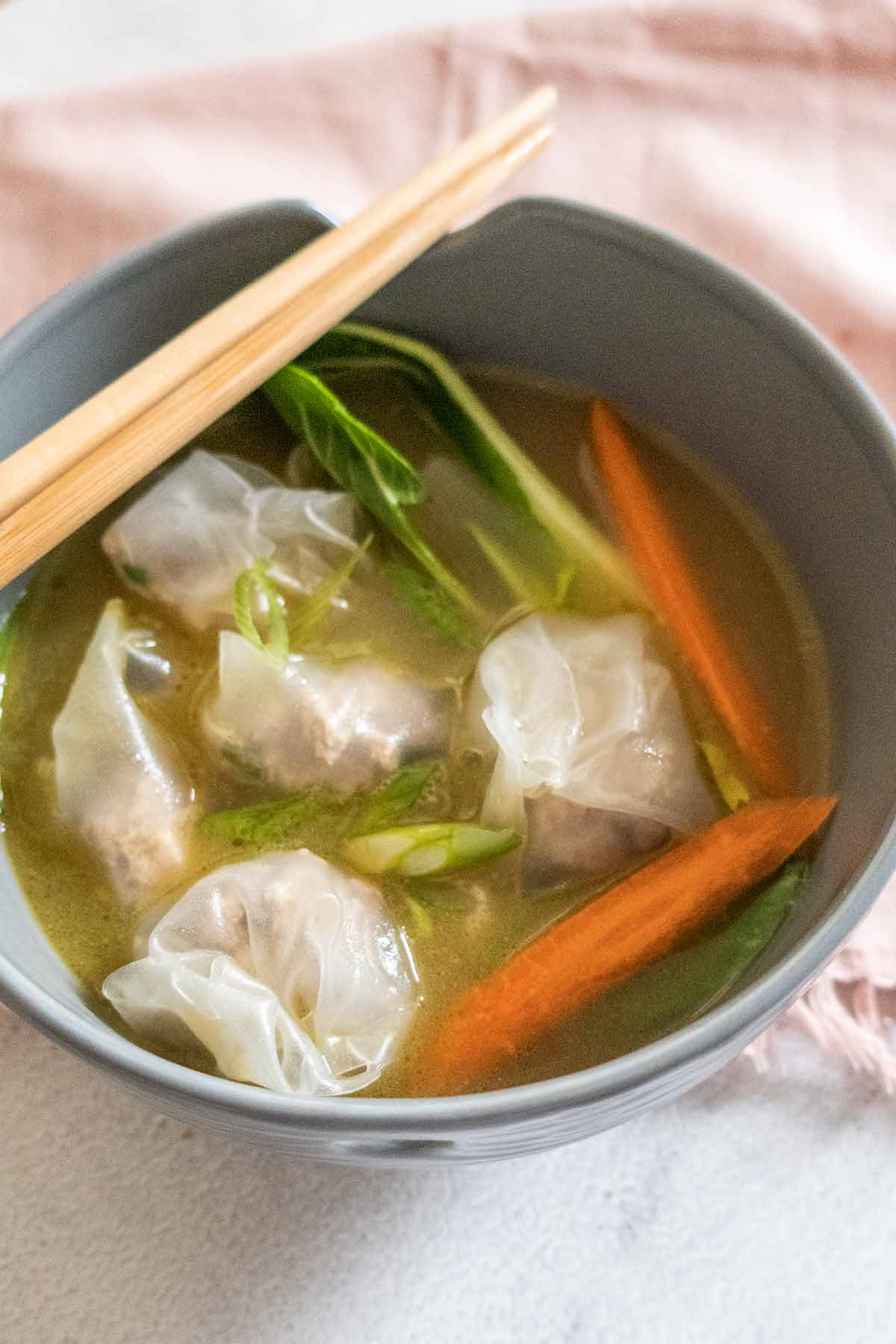 summary
If you are looking for an easy gluten free wonton soup recipe, try this easy version you will not be disappointed. The recipe couldn't be easier, and it's ready in just 30 minutes.
Easy Gluten Free Wonton Soup
Published on Mar 12, 2023
by
Kristina Stosek
Instructions
1.

WONTON FILLING; Combine the filling ingredients and place in the fridge while you prepare the soup broth

2.

SOUP BROTH; Add broth, water, ginger, green onions, rice vinegar, salt and white pepper in a large soup pot. Cover and simmer for 2 minutes. Remove ginger and green onions before adding the meatballs

3.

SHAPE THE MEATBALLS: Shape the meat mixture into balls about the size of a walnut. If the mixture sticks to your hands, lightly oil your hands with olive oil. I used a small oiled cookie scoop

4.

Add the meatballs to the simmering broth and cook for 4 - 5 minutes or until cooked through. Remove with a slotted spoon and place on a plate to cool

5.

WRAP THE DUMPLINGS WITH RICE WRAPPERS: Soak one piece of rice wrapper at a time in water until it becomes pliable, about 45 seconds

6.

Place the rice paper over a flat working surface. Using scissors, cut it in half. Place a meatball in the middle. Fold the wrapper into a triangle. Press to seal the edge. Then place one corner on top of the other corner and press to seal. Set wontons on a plate lightly brushed with olive oil to avoid sticking.

7.

TO SERVE: Bring the broth to a simmer and add your veggies. Cook for about 1 minute allowing the veggies to wilt.

8.

Place meatballs in a bowl, add hot broth with veggies and garnish with green onions. Enjoy!

9.

*NOTE, once the meatballs are wrapped with wonton wrappers do not cook them, or they will fall apart