Gluten-Free Desserts That Don't Need Baking
During the warm summer months, baking may be the last thing you want to do in a hot kitchen. We have compiled our 6 favourite no-bake gluten-free chocolate desserts that will keep you cool, and everyone will love. Enjoy!
Need a showstopper gluten-free dessert? This dessert is the one. The smooth and silky cake slathered with coconut cream and topped with frozen berries is insanely delicious.
Since this dessert is grain-free, dairy-free, egg-free and gluten-free, it accommodates most diets. The great part is you don't have to bake it. Enjoy!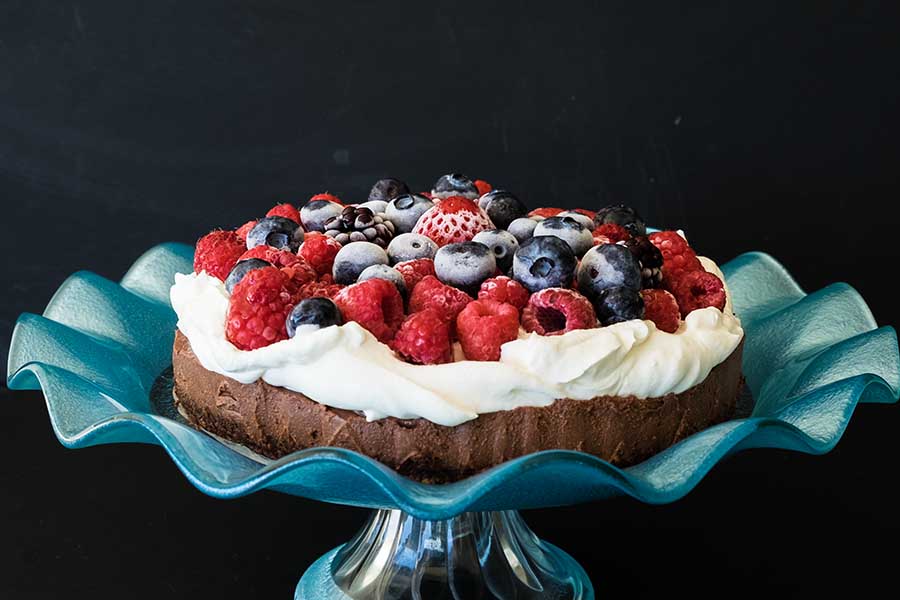 This Gluten-Free No-Bake Chocolate Pumpkin Pie is like no other! The crust is made with walnuts, pure cocoa, a splash of coconut oil, and to sweeten the crust up only healthy Medjool dates. The filling is chocolaty and rich with classic pumpkin spices. You will love it!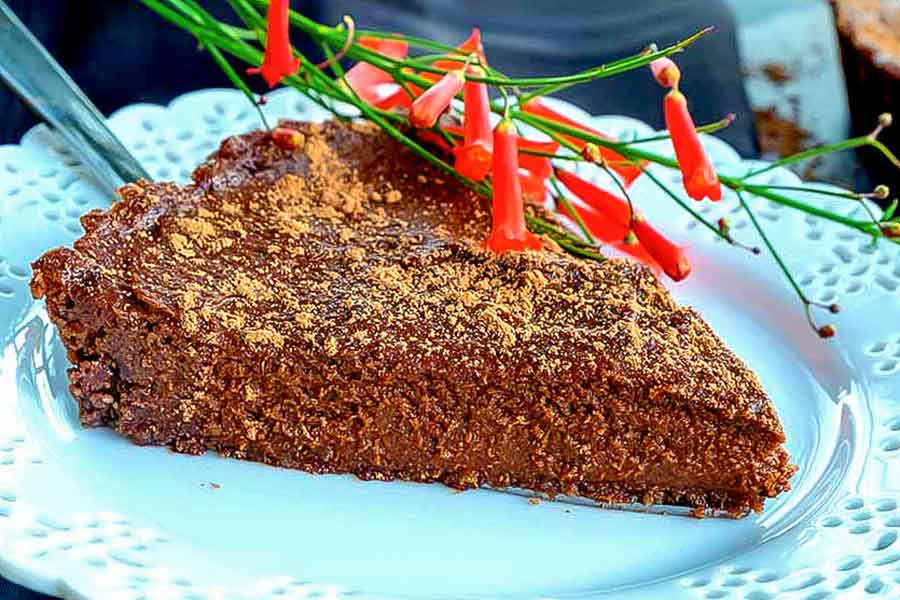 When you choose to indulge, do it in small portions same as the French people do. These mini cheesecakes are served in small cups and are topped with raspberry chocolate sauce. A delectable dessert that gives everyone just enough forbidden pleasure without feeling guilty. Enjoy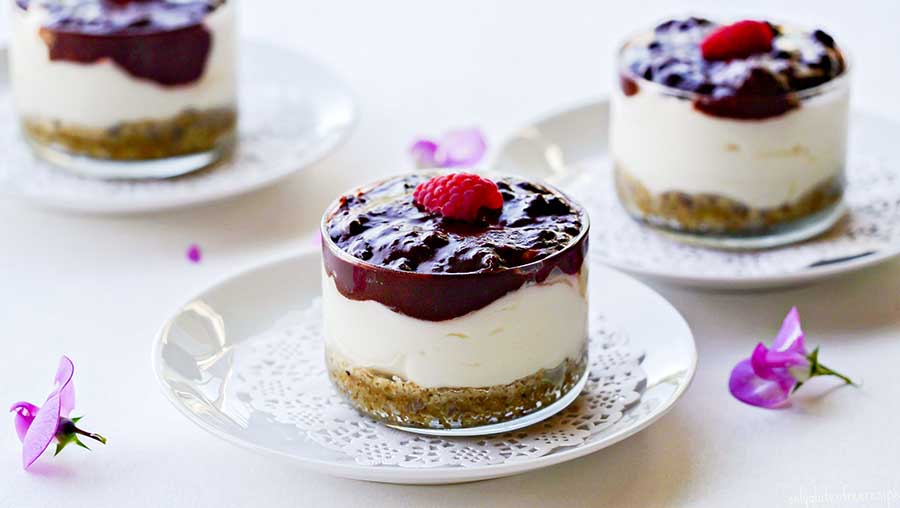 It's not surprising that chocolate fudge is so popular. This scrumptious sweet treat is easy to make using only four ingredients and no added sugar. If you are a chocolate lover, this creamy gluten-free chocolate fudge is for you. For extra richness, I have added pecans, but you can add your favourite nuts, such as walnuts, pistachios or almonds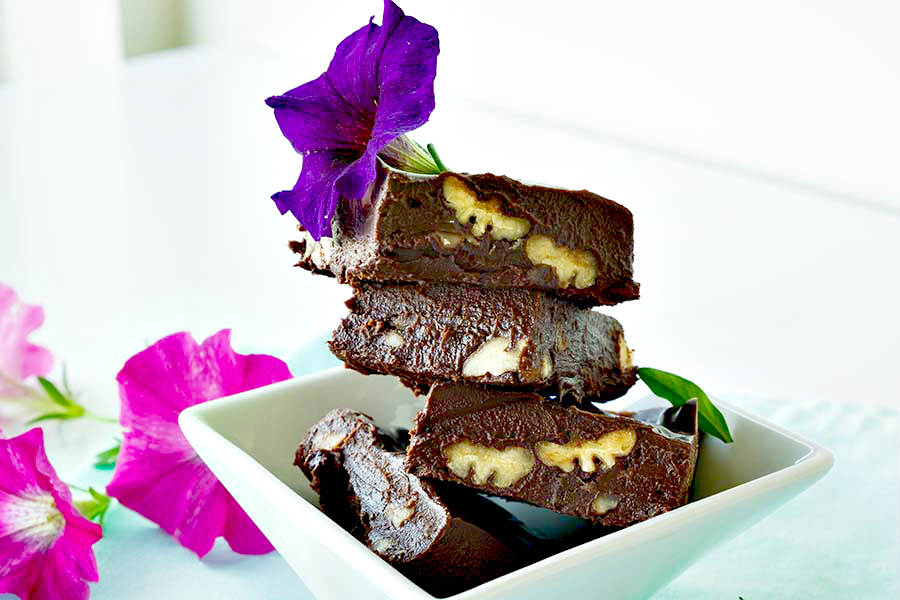 Here is a delectable gluten-free dessert that doesn't need baking. This exceptional dessert may look complicated but takes only minutes to prepare. Nothing tastes better than raspberries smothered with chocolate. In this raspberry chocolate tart, the crust is made with hazelnut flour making this a grain-free dessert. This gem of a tart can also be served frozen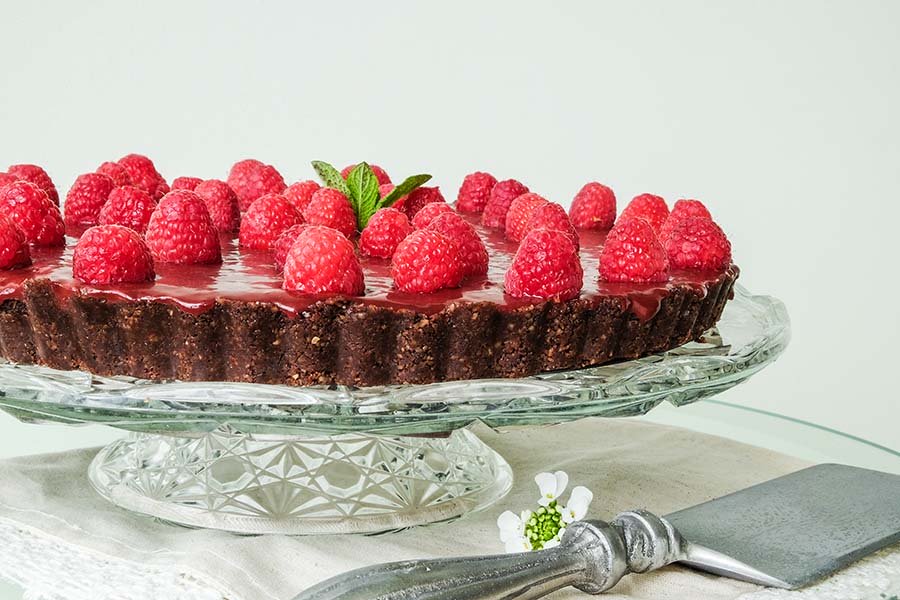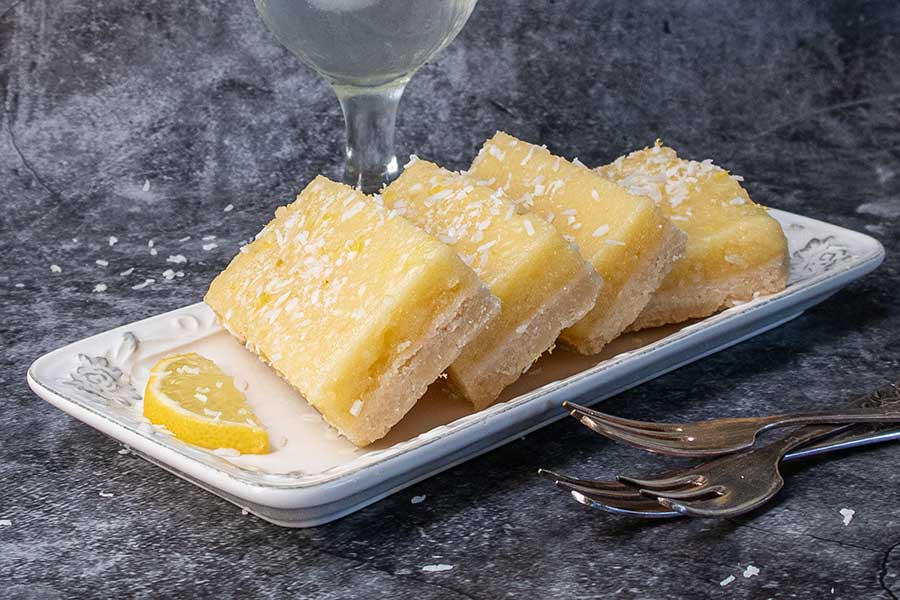 Indulge in this heavenly gluten-free chocolate dessert. This creamy chocolate chia pudding is rich in fiber, protein and antioxidants. Serve as a dessert, snack or add some fresh fruit and enjoy it for breakfast