Explore 6 Simple Gluten-Free Donut Recipes
Today, we explore simple gluten free donut recipes for you to enjoy. A donut also spelled doughnut, is a type of fried or baked dough that is usually ring-shaped, although it can also come in various forms without a hole in the center. After the dough is prepared, it is shaped into a ring or desired shape and then fried or baked until golden brown.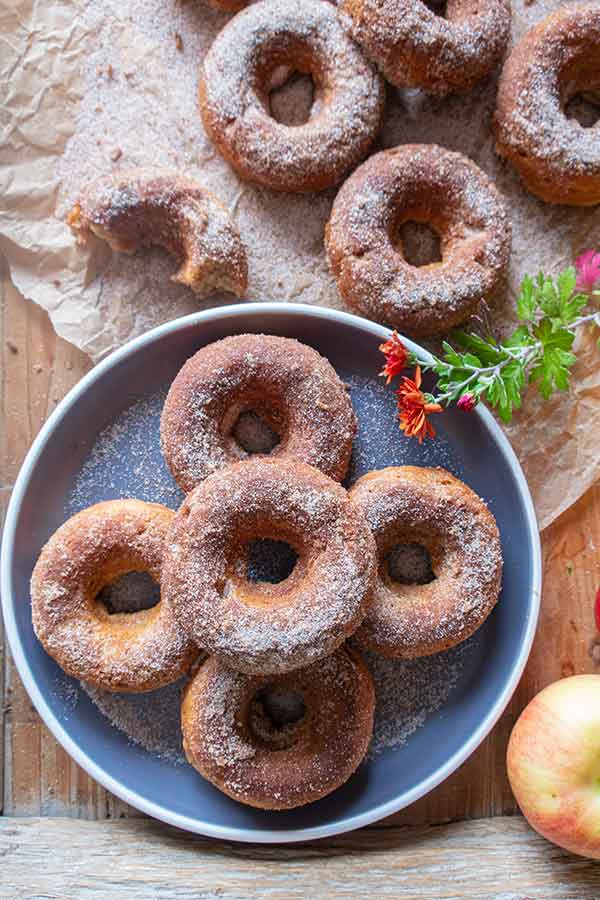 HOMEMADE GLUTEN FREE DONUTS ARE THE BEST!
Donuts are often enjoyed for breakfast or as a sweet or savory snack. There are many variations of donuts, including special flavors, toppings, or textures, such as jelly-filled, chocolate-covered, or ham and cheese donuts. And as with all gluten free pastries, they are best when fresh. This is why homemade donuts are so good!
The gluten-free movement has gained considerable traction in response to the increasing awareness of gluten-related health issues. Gluten, a protein found in wheat, barley, and rye, can cause adverse reactions in individuals with celiac disease and gluten sensitivity.
As more people become conscious of these conditions, the demand for gluten free alternatives has skyrocketed, fueled not only by health concerns but also by a wave of nostalgia for donuts—a beloved indulgence in many cultures.
INGREDIENTS FOR GLUTEN FREE DONUTS
Creating a gluten free donut recipe that meets the expectations of gluten-intolerant individuals and tastes delicious requires carefully balancing alternative ingredients.
Vital to the baking or frying process of donuts, gluten imparts essential qualities like structure, elasticity, and moisture retention. Crafting the perfect texture in gluten free donuts involves blending a variety of gluten-free flours and starches for optimal results.
Experimenting with various gluten free flours such as almond flour, rice flour, millet flour and tapioca flour, flavor combinations, and toppings offers a diverse range of gluten free donuts that rival their traditional counterparts.
If you love donuts, you may also enjoy our Easy Gluten Free Cheese Danish Recipe or DairyFree Gluten Free Apple Raisin Fritters.
6 SIMPLE GLUTEN FREE DONUT RECIPES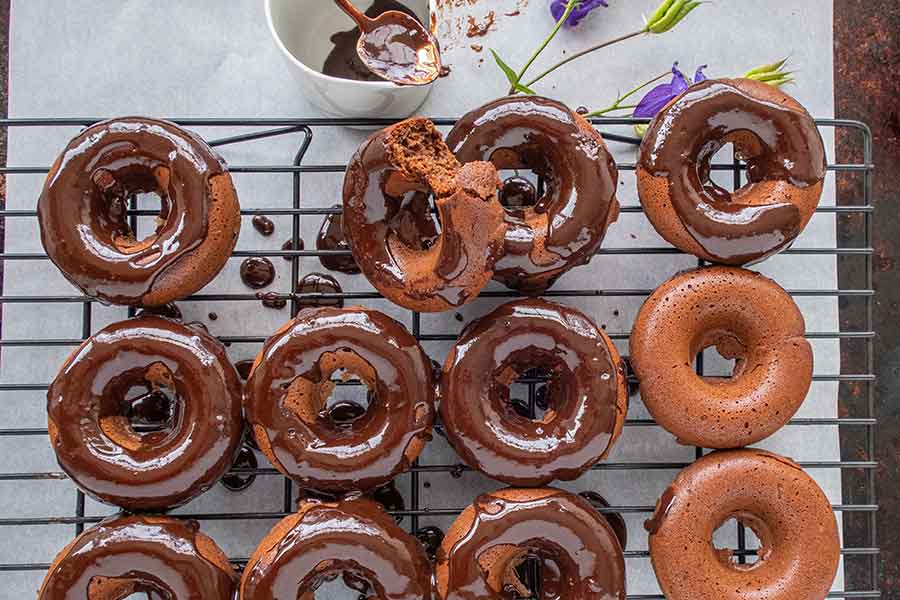 Chocolaty, moist, old-fashioned, easy to make and incredibly delicious! The old-fashioned baked donuts are a bit nostalgic, great memories, comfort and a lot of goodness.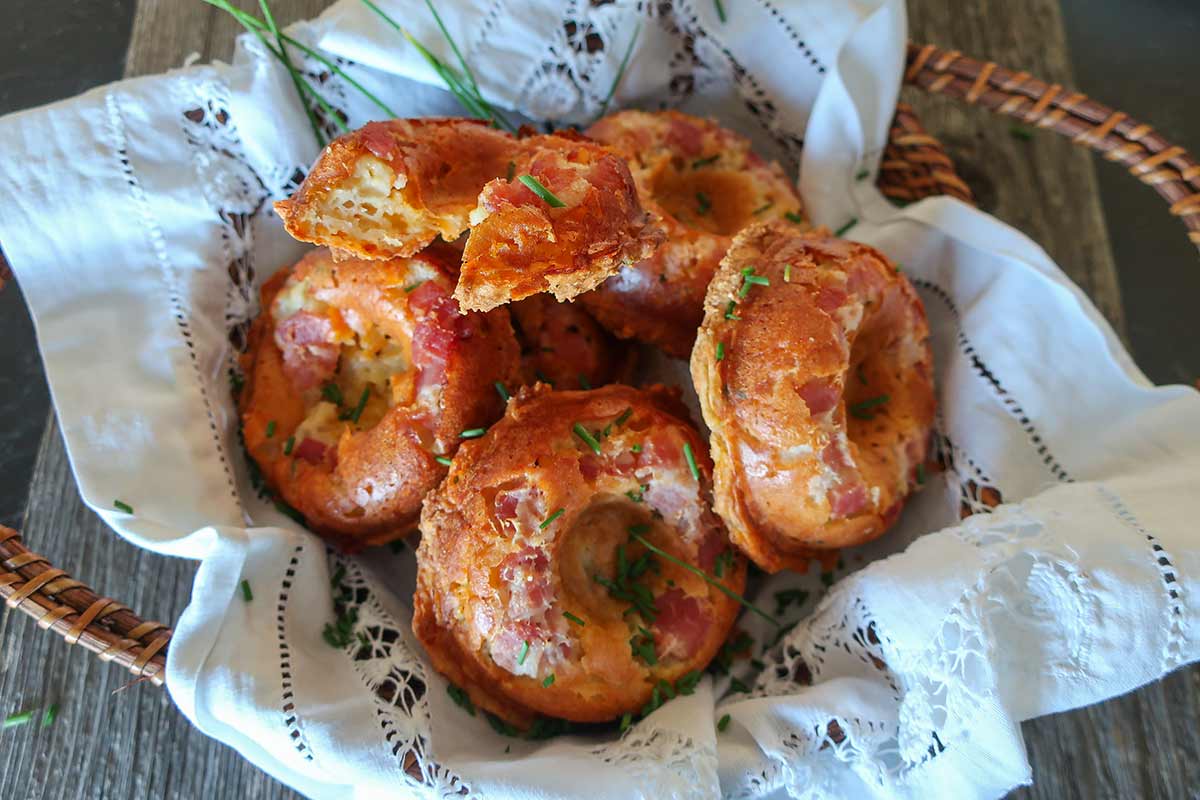 No Yeast, No Eggs, No Sugar, only FLAVOR! This breakfast donut is the perfect fusion of cheesy goodness and smoky bacon in every bite. Perfect easy savory gluten free breakfast to enjoy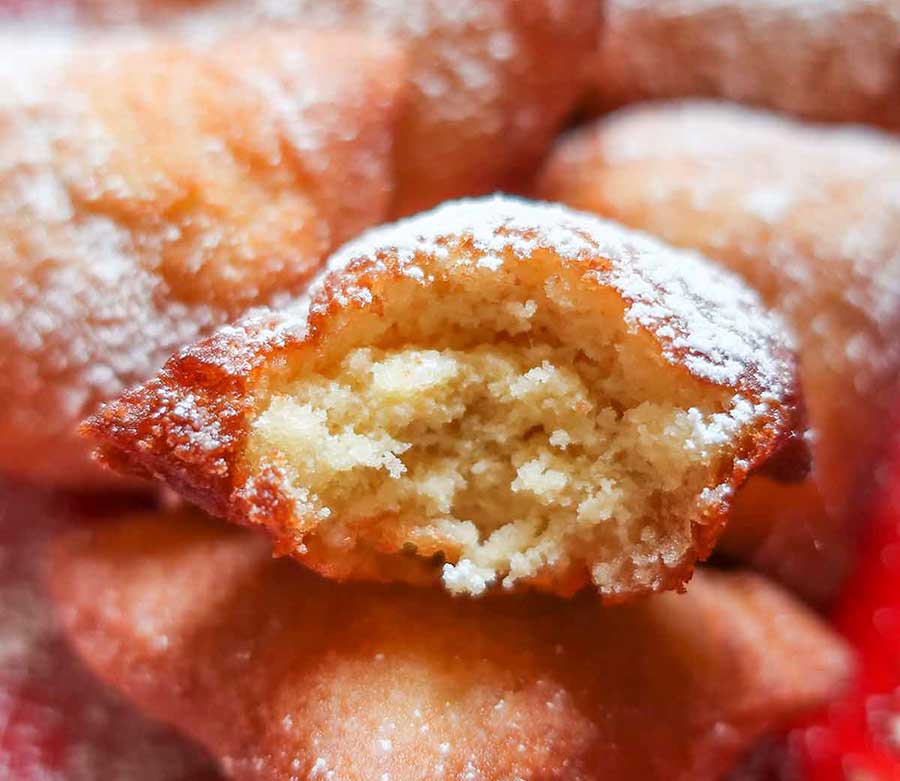 A beignet is a fried pastry like a small donut hole that originated in France. It is typically made with a yeast-based dough, rolled out into a thin sheet, cut into squares, and then fried. To serve, dust the beignets with powdered sugar.

These gluten free sweet donuts are baked, not deep-fried, are made with apple cider, fresh apples, flaxseed, cinnamon, nutmeg and ginger. Yes, gluten free donuts can also be nutritious.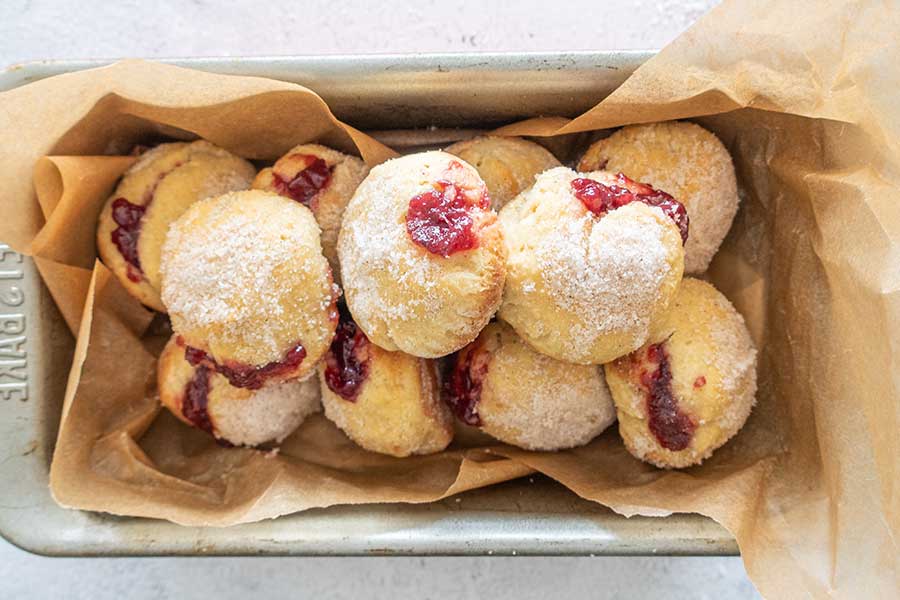 Pillowy soft, filled with your favourite jelly or jam, and irresistibly yummy! These gluten free donuts are coated in lightly scented with cinnamon sugar for added deliciousness.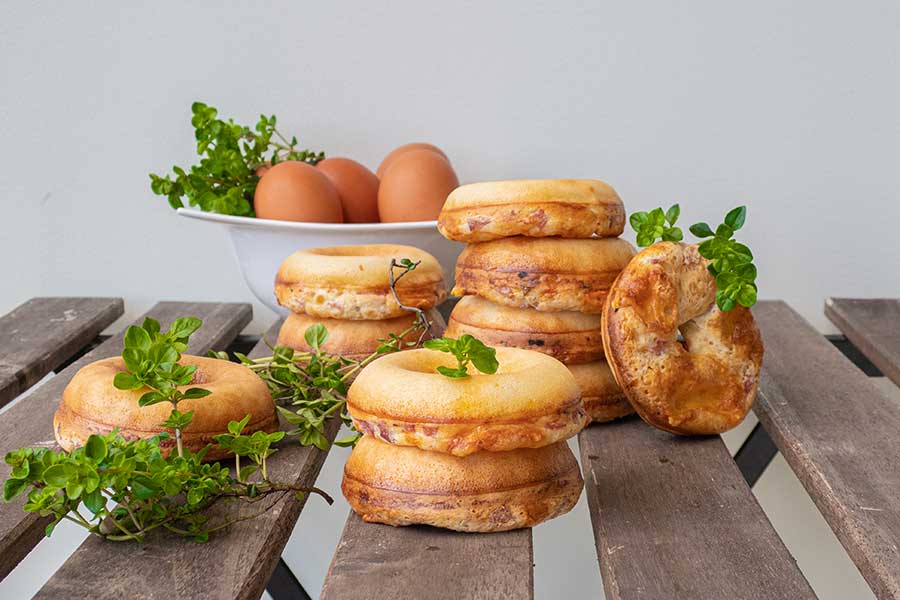 Savoury breakfast donuts have become increasingly popular. These low-carb grain-free ham and cheese donuts are satisfying, especially if you crave something savoury. What I love about these gluten free donuts is that they create irresistible sandwiches. Add a slice of fresh avocado and tomato to make a nutritious sandwich for lunch. YUM!
When we think of donuts, our minds envision indulgent, perfectly glazed treats. Our gluten free donut recipe collection explores sweet, savory, and low-carb donuts for you to enjoy without worrying about gluten.
Let's connect
Meet Kristina. Passionate about creating delicious, innovative gluten free recipes, and author of two gluten free cookbooks, "Entertaining The Gluten Free Way" and "Small Bites The Gluten Free Way".
Be sure to FOLLOW US on FACEBOOK or, check us out on PINTEREST. And don't forget to sign up for our newsletter. We always have something new and exciting for you!
Many thanks!
Kristina x