Vegetarian Tortilla Soup
Prep Time
15 Minutes
Difficulty
Easy
Cook Time
25 Minutes
Serves
4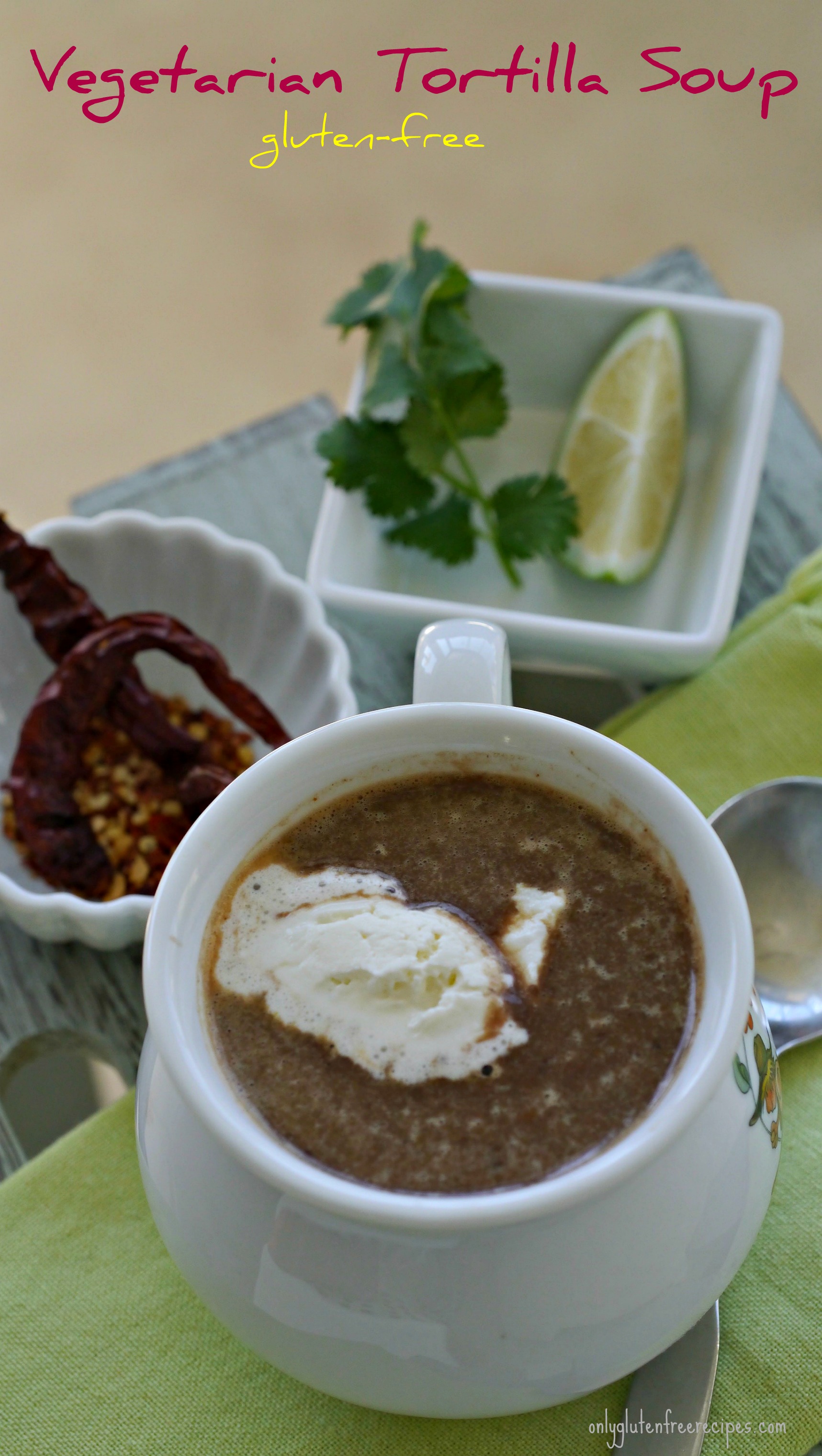 The beauty of this soup is its subtle taste with rich and creamy texture, which makes for a most delicious soup.
Ingredients
1 tbsp. extra virgin olive oil
1/2 organic red onion chopped
2 garlic cloves, minced
1 organic carrot, diced
1 organic celery stalk, diced
1 tbsp. organic GF ground cumin - 1 tsp. organic GF turmeric powder - 1 tsp. organic GF chili powder - 1 organic GF bay leaf
4 cups organic GF vegetable broth
2 organic tomatoes, cut to small pieces
1 x (15 oz.) can organic black beans, drain and rinse
1/2 small green chili pepper chopped (optional if you like spicy)
2 tbsp. organic cilantro, chopped
1 tbsp. freshly squeezed lime juice
Instructions
Add olive oil and onions into a large pot, sauté onions for 5 minutes, add galirc, carrot, celery, cumin, turmeric, chili powder and bay leaf, sauté for 2 more minutes
Add broth, tomatoes, black beans and chili pepper, simmer for 15 minutes, remove bay leaf and add cilantro and lime juice
Pour soup into a blender and blend until almost smooth leaving a few small chunks
Serve with your choice of toppings such as avocado, yogurt, cheddar cheese, chopped red onion, sour cream, cilantro, chilli peppers or corn chips
© Copyright 2017 Only Gluten Free Recipes. All Rights Reserved.