Roasted Tomatoes And Garlic – Naturaly Gluten-Free
Prep Time
10 Minutes
Cook Time
45 Minutes
Serves
4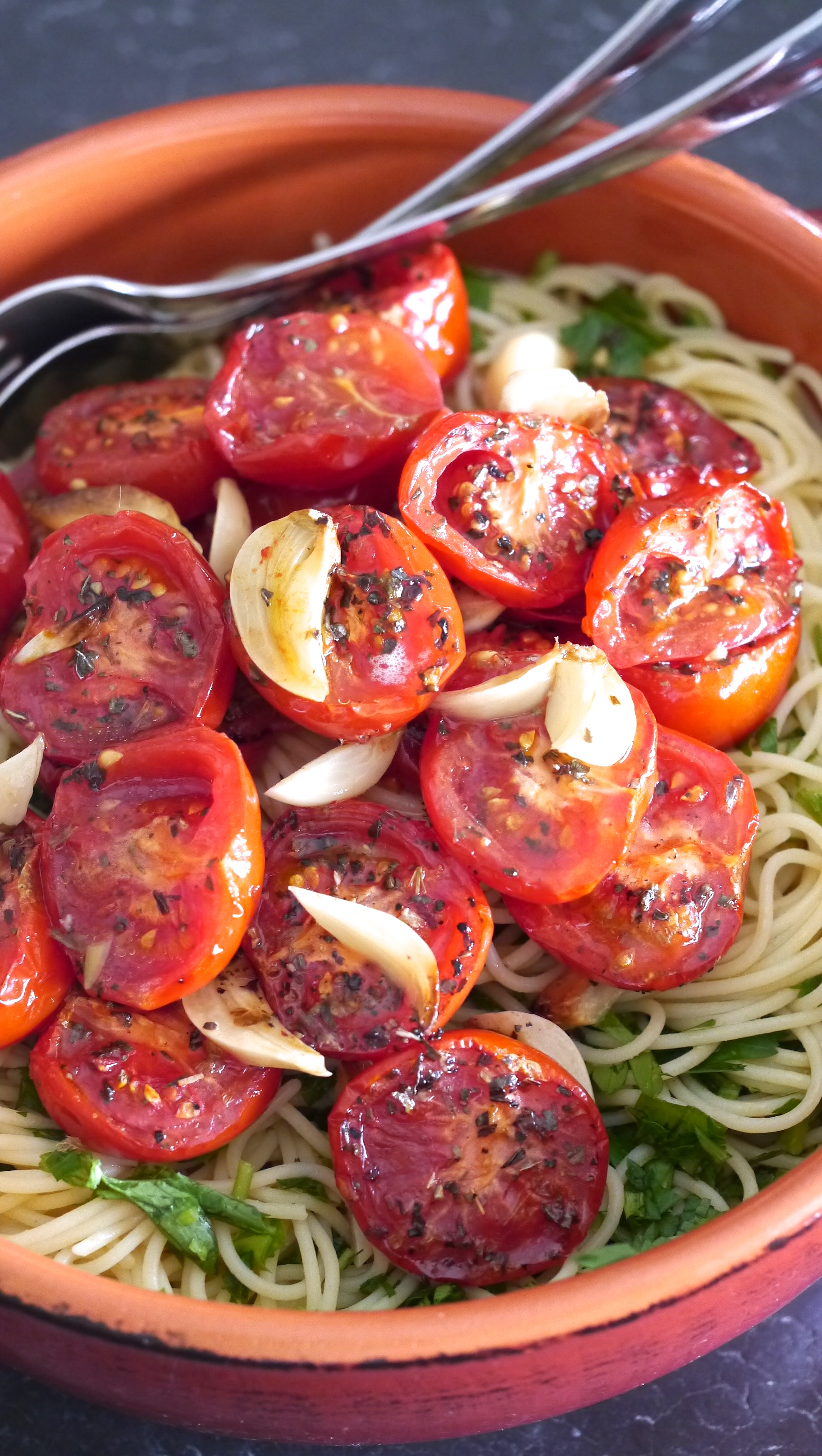 The sweetens of ripe tomatoes combined with aromatic garlic and olive oil gives this simple to prepare dish a wonderful flavour. Serve as a side or toss with gluten-free pasta and fresh parsley.
Ingredients
2 lbs. ripe organic vine or Roma tomatoes, halved
6 large organic garlic cloves, quartered
Sea Salt and organic coarsely ground gluten-free black pepper to taste
2 tsp. organic, gluten-free dried basil leaves
½ cup extra virgin olive oil
Instructions
Preheat oven to 400 F
Place tomato halves facing up snugly into an ovenproof dish and push garlic between them
Sprinkle with sea salt, pepper and basil leaves and drizzle with olive oil
Bake for 45 minutes or until tomatoes are slightly charred around the edges
Serve as a side or over gluten-free pasta tossed with fresh organic parsley
© Copyright 2017 Only Gluten Free Recipes. All Rights Reserved.