Deluxe Green Bean Salad
Prep Time
10 Minutes
Difficulty
Easy
Cook Time
5 Minutes
Serves
4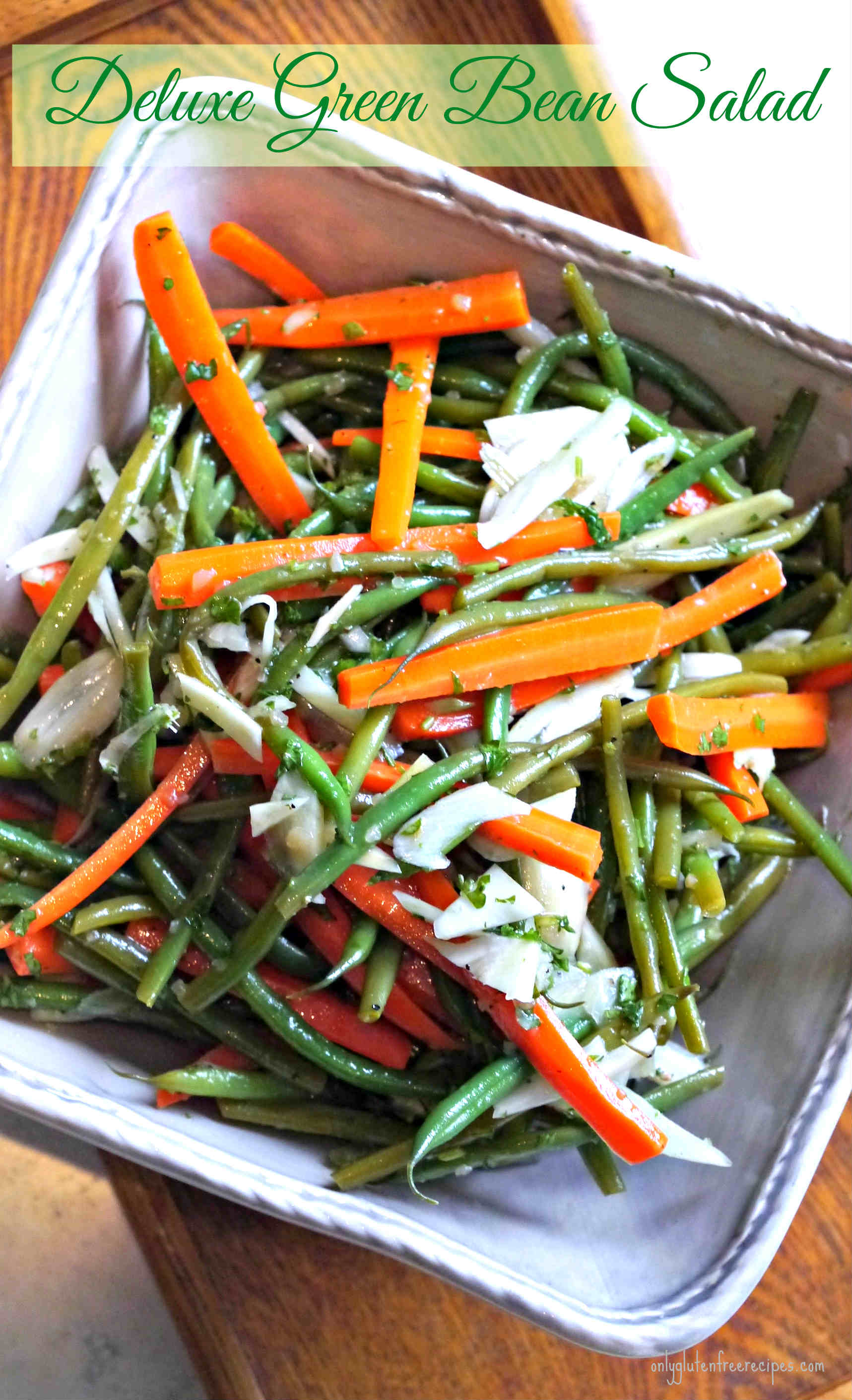 Bring this beautiful green bean salad to a potluck or serve as a side instead of steamed vegetables
Ingredients
1 lb. green beans (preferably young beans)
3 medium size carrots
1 large fennel
FOR THE MARINADE
¼ cup raw apple cider vinegar
¼ cup finely chopped parsley
¼ cup water
3 tbsp. extra virgin olive oil
1 tsp. pure maple syrup or agave nectar
2 garlic cloves, minced
Sea salt and freshly ground pepper to taste
NOTE: All ingredients including spices must be gluten-free and preferably organic
Instructions
Clean the beans by breaking off both ends as you wash them
Peel the carrots and cut into matchsticks
Steam the beans and carrots leaving them firm to the bite (about 3 minutes) then cool
While the beans and carrots are steaming, prepare the fennel by cutting off the fennel stalks and peeling off any wilted outer layers, then shave the fennel
Whisk together apple cider vinegar, parsley, water, olive oil, maple syrup/agave nectar and garlic
Place beans, carrots and fennel into a large bowl and toss with the marinade, and then season with salt and pepper to taste.
Cover and refrigerate overnight, tossing couple of times in-between, this allows the vegetables absorb the delicious flavours from the marinade
Serve warm or room temperature
© Copyright 2017 Only Gluten Free Recipes. All Rights Reserved.