Cucumber Bites With Spicy Guacamole
Prep Time
20 Minutes
Difficulty
Moderate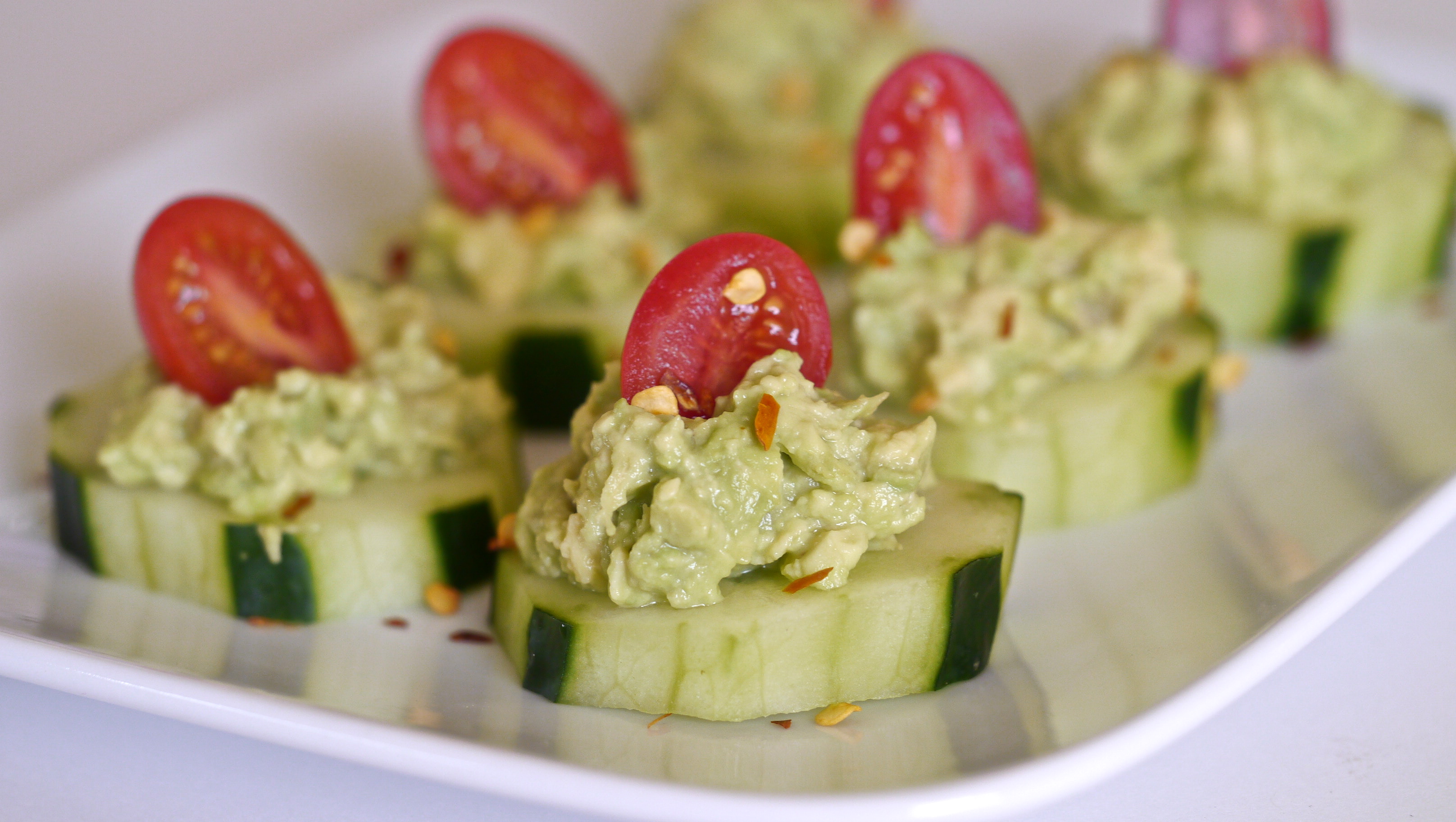 Average Rating: 4 | Rated By: 1 users
This is a deceptively, impressive, healthy appetizer. Entertaining does not get any easier than this.
Ingredients
2 ripe medium-size avocados (it is important that the avocados are ripe)
2 garlic cloves, minced
¼ cup fresh lime juice
½ tsp. sea salt
¼ tsp. organic, gluten free ground cumin
½ tsp. organic, gluten free cayenne pepper
3 long organic cucumbers
14 organic cherry tomatoes, sliced in half
Organic, gluten free hot chili peppers flakes or chopped cilantro for garnish (optional)
Instructions
In a medium size bowl mash avocados with a fork and add lime juice, sea salt, cumin and cayenne. Cover and refrigerate until ready to serve
For the cucumber, partially peel and slice into one-inch pieces. Remove center of one side of cucumber, creating a small pocket. I used my measuring teaspoon, but if you have a melon baller it is even easier.
Generously fill each cucumber piece with guacamole and top with half cherry tomato by gently pressing halfway down.
Sprinkle with hot chili pepper flakes or cilantro when serving. Serve chilled.