Healthy Gluten-Free Morning Glory Muffins
Published on Oct 25, 2015
by
Kristina Stosek
Prep Time:

15 minutes
Cook Time:

35 minutes
Serves: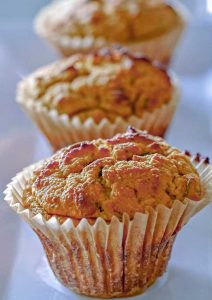 ​This post may contain affiliate links, please see our
privacy policy
for details
This is a Healthy Gluten-Free Morning Glory Muffin recipe packed with bananas, pumpkin seeds, apples, raisins, carrots and chia. This muffin recipe has no added sugar, fat or dairy, making this a healthy, allergy-friendly recipe.
fresh lemon juice and vanilla are a must for this healthy muffin
I added a splash of fresh lemon juice and pure vanilla extract for extra flavour. The mouthwatering muffin is moist with plenty of texture. I especially love the crunchiness of pumpkin seeds.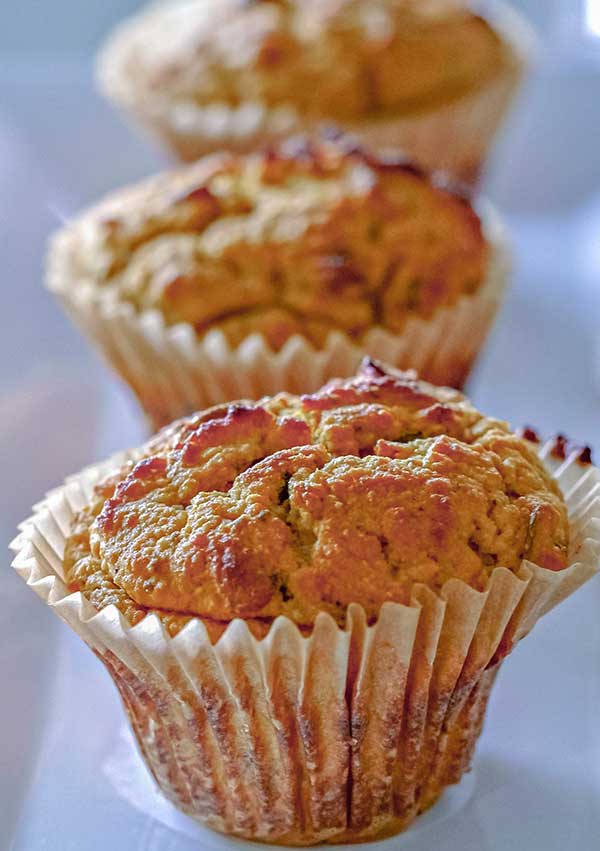 You can never have enough healthy muffin recipes!
What we love best about this gluten-free muffin is that only fruit is used for sweetness, keeping this muffin healthier. In addition, there is no added fat, which also cuts back on calories.
start your day with a healthy muffin
Why not start your day with something that tastes delicious and is packed with healthy nutrients? This healthy gluten-free muffin will keep you full and energized for hours, which is why I named this recipe a morning glory muffin.
Are you looking for a sweet, savoury, keto or low-fat breakfast recipe? We have many gluten-free breakfast recipes for you to choose from. Enjoy!
Healthy Gluten-Free Morning Glory Muffins
Published on Oct 25, 2015
by
Kristina Stosek
Instructions
1.

Preheat oven to 375 F and line a muffin pan with paper liners

2.

In a large bowl combine flour, pumpkin seeds, raisins, chia seeds, baking powder and sea salt

3.

Place bananas, apple, carrot, eggs, lemon juice, lemon zest and vanilla into a food processor and process until smooth. Add to dry ingredients and mix until fully incorporated

4.

Pour batter into prepared muffin pan and bake for 35 minutes or until firm to touch

5.

Allow to cool for 15 minutes in the muffin pan before transferring them onto a cooling rack
Leave a Comment
Kristina
thank you for sharing Kris
These were awesome! Great texture and not too sweet. I didn't have rice flour so subbed 3/4c cornstarch with an additional 1/4 c almond flour.