Gluten Free Fresh Fruit Tart
Published on Jul 17, 2016
by
Kristina Stosek
Prep Time:

15 minutes
Cook Time:

30-35 minutes
Serves:

6 - 8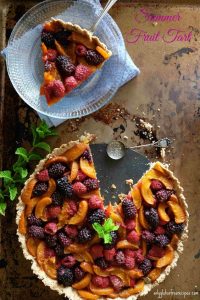 ​This post may contain affiliate links, please see our
privacy policy
for details
This gluten free fresh fruit tart dessert is all about juicy berries and apricots baked in a made from scratch gluten free almond crust. So whether you're hosting a summer party or just treating yourself after dinner, this fruit tart is a guilt-free way to indulge.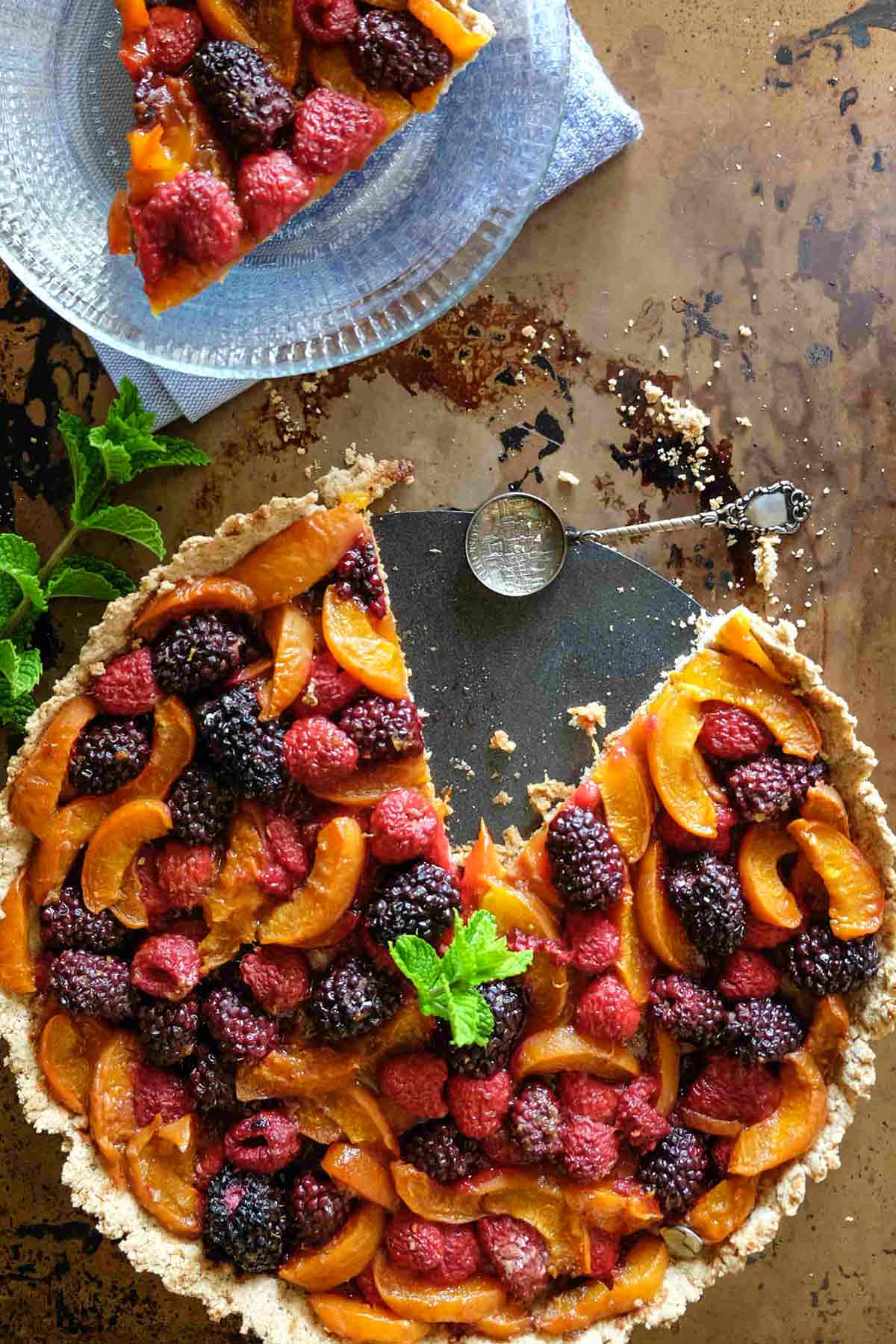 Best fruit for gluten free fruit tart recipe
A fruit tart is a classic dessert that can be made with various fruits. If you're looking for the best fruit to use in a fruit tart recipe, here are a few options to consider:
-Raspberries: Raspberries are a tart and tangy fruit that pairs well with sweet and rich ingredients. They hold their shape well, making them ideal for topping a tart or pie.
-Blueberries: Blueberries are another versatile fruit that can be used in several different desserts, especially fruit tarts. Like raspberries, they have a tart flavor that pairs well with sweet ingredients. They also hold their shape when baked, making them perfect for tarts and pies.
-Strawberries: Strawberries are a classic choice for fruit tarts. They're sweet and juicy, and their color makes them visually appealing. Be sure to select ripe but firm strawberries, as they will soften during baking.
-Apricots: Apricots are a summertime favorite that can be used in both sweet and savory dishes. When selecting apricots for baking, look for ripe but firm ones.
-Cherries: Cherries are another delicious option for fruit tarts. Sweet cherries pair well with decadent desserts, while tart cherries can balance out the sweetness of other fruit.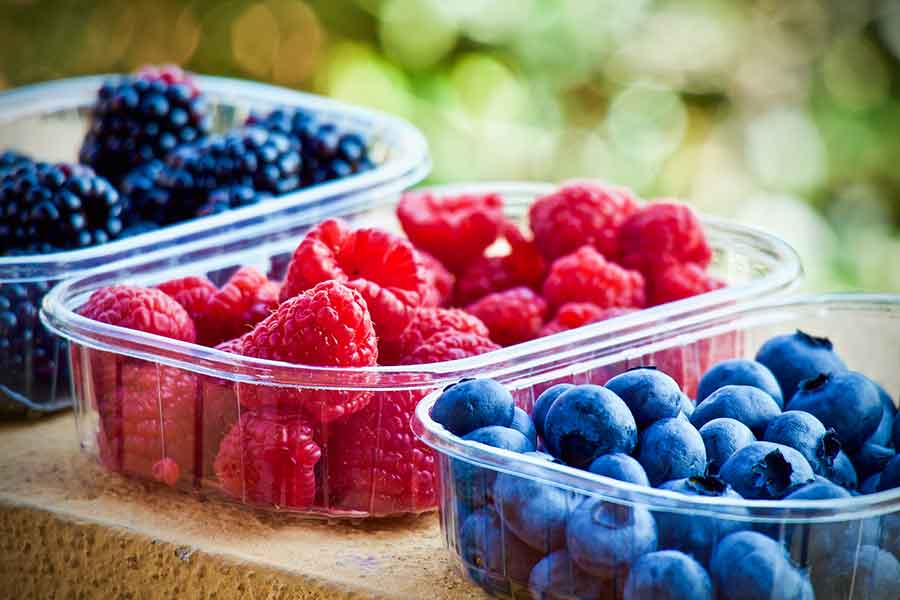 Can you use frozen fruit in a fruit tart recipe?
Yes, you can use frozen fruit in this tart recipe. Just be sure to thaw and drain the fruit before using it. Frozen fruit will release more liquid as it thaws, so you may need to adjust the amount of tapioca starch in the recipe.
Is gluten free fresh fruit tart a healthy dessert?
Yes, this gluten free fresh fruit tart is a healthier dessert option. The crust is made with protein, fiber-rich low-carb crust and plenty of fresh fruit.
A gluten free fresh fruit tart is a good option for those with celiac disease or who follow a gluten free diet. This dessert is also suitable for vegans and people with lactose intolerance, as it contains dairy-free ingredients.
Some other gluten free fruit desserts you may enjoy are:
storing gluten free tarts
The best way to store gluten free tart is in a closed container in the fridge. It will last for up to 3 days without drying out. Be sure to bring it to room temperature before serving.
summary
A gluten free fresh fruit tart is the perfect summer dessert! This tart has a crispy almond flour crust filled with berries and apricots. The best part about this recipe is that it can be made with any fruit you like. I used fresh berries and apricots for this tart, but you could also use peaches, plums, or apples.
If you're looking for a show-stopping dessert that's also gluten free, then this fresh fruit tart is for you! The bright colors of the fruit make it perfect for a summer party or picnic. And since it's made with an almond flour crust, it's lower in carbs than a traditional tart.
Gluten Free Fresh Fruit Tart
Published on Jul 17, 2016
by
Kristina Stosek
Instructions
1.

Place almond flour and salt in food processor and pulse until combined

2.

Add coconut oil and egg and pulse until mixture forms a dough of ball

3.

Press dough into 9-inch greased tart pan and prick the bottom with a fork several times

4.

Gently toss all the filling ingredients together and place in crust

5.

Bake at 375 F for 30 - 35 minutes or until the filling is bubbling

6.

Cool for 1 hour before serving
Leave a Comment
Kristina
delicious and refreshing dessert!