Gluten Free Chocolate Walnut Pie
Published on Aug 15, 2014
by
Kristina Stosek
Prep Time:

5 minutes
Cook Time:

60 minutes
Serves:

9-inch pie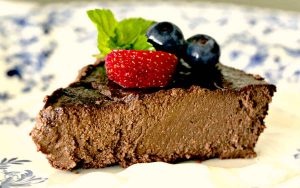 ​This post may contain affiliate links, please see our
privacy policy
for details
Easy Gluten-Free Wildly Rich Chocolate Walnut Pie. This chocolate dessert tastes like a mousse, creamy, chocolaty, and so good!. This gluten-free dessert is one of those blender recipes that take just minutes to whip up.
easiest chocolate walnut pie recipe using only a blender
To make this stunning gluten-free chocolate walnut pie you will need only a blender. Then, just bake!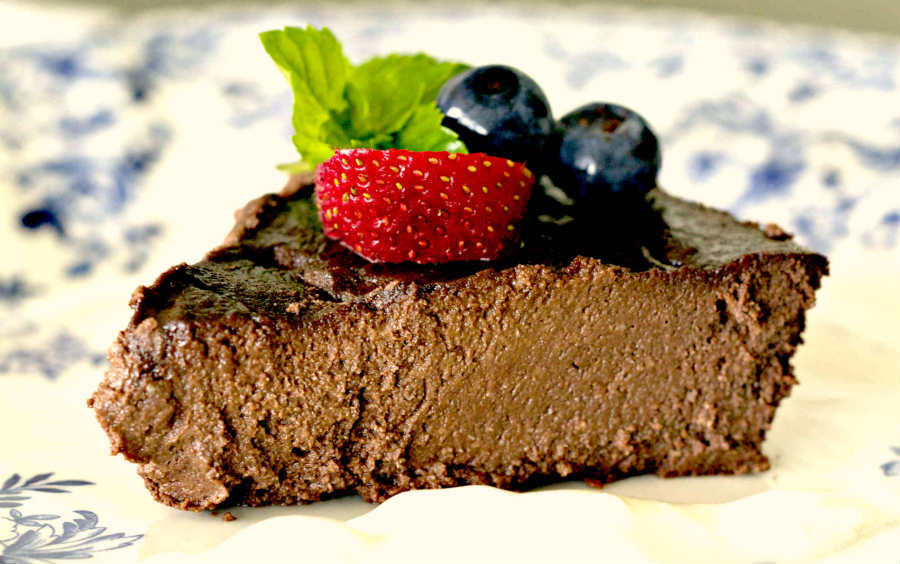 only 9 ingredients to make this chocolate walnut pie
For this gluten-free recipe, you will use only nine ingredients. And the best part, since the entire dessert is made in a blender, the clean up is super easy.
the ingredients
This chocolate pie is made with pure cocoa, walnuts and coconut flour, making this pie also grain-free. To sweeten this dessert, some pure maple syrup, thus avoiding refined sugar. I would consider this pie on the healthy-ish side.
I hope you enjoy this delicious chocolate walnut pie as much as my family does. If you like, you can add some fresh berries or whipped cream to make this dessert even more special. For delicious pie recipes, please check out our gluten-free dessert recipes.
Gluten Free Chocolate Walnut Pie
Published on Aug 15, 2014
by
Kristina Stosek
Instructions
1.

2.

Place all ingredients into a blender and blend on high speed until smooth.

3.

Grease a 9-inch pie dish and pour the batter into the dish.

4.

Bake for 60 minutes. The pie will be a bit soft in the middle but it will set while cooling on a rack. When cooled to room temperature, cover lightly and refrigerate overnight.