Gluten-Free Blueberry Banana Bread
Published on Nov 20, 2016
by
Kristina Stosek
Prep Time:

15 minutes
Cook Time:

55 minutes
Serves: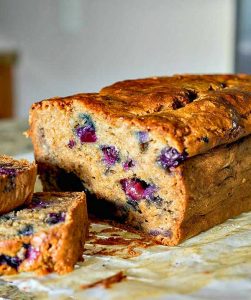 ​This post may contain affiliate links, please see our
privacy policy
for details
If you are on the hunt for that perfect gluten-free banana bread, search no further. The banana bread recipe is a very popular breakfast bread. Think moist bread lightly sweetened with ripe bananas and plenty of delicious blueberries throughout each slice.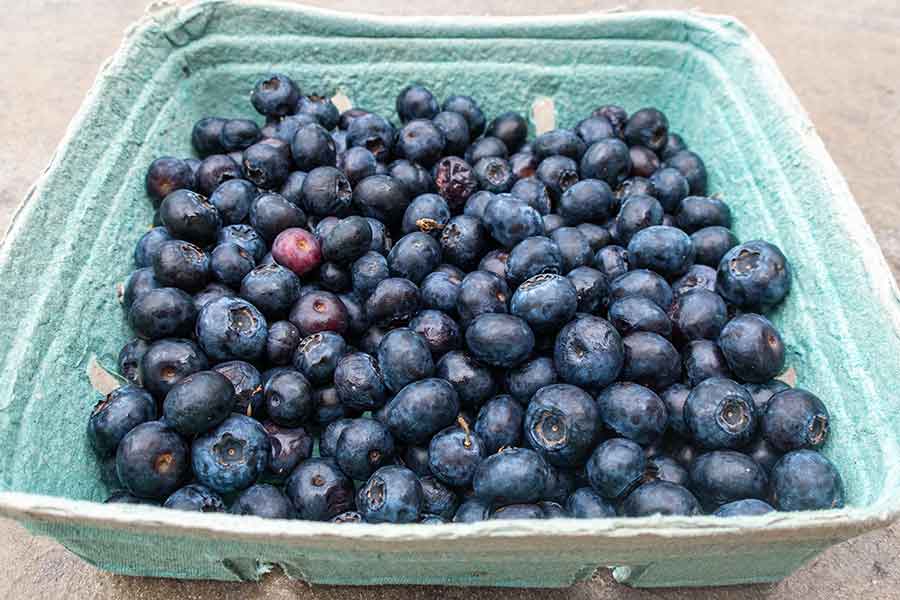 only healthy ingredients in this gluten-free blueberry banana bread recipe…
However, not all gluten-free banana bread is created equal. This rich and moist gluten-free banana bread is made with ripe bananas, yogurt, orange juice and fresh juicy blueberries. And the only flour used in this recipe is the sweet sorghum. Keeping this banana bread extra healthy and flavourful.
Another delicious gluten-free banana bread is the Chai Spiced Banana Bread.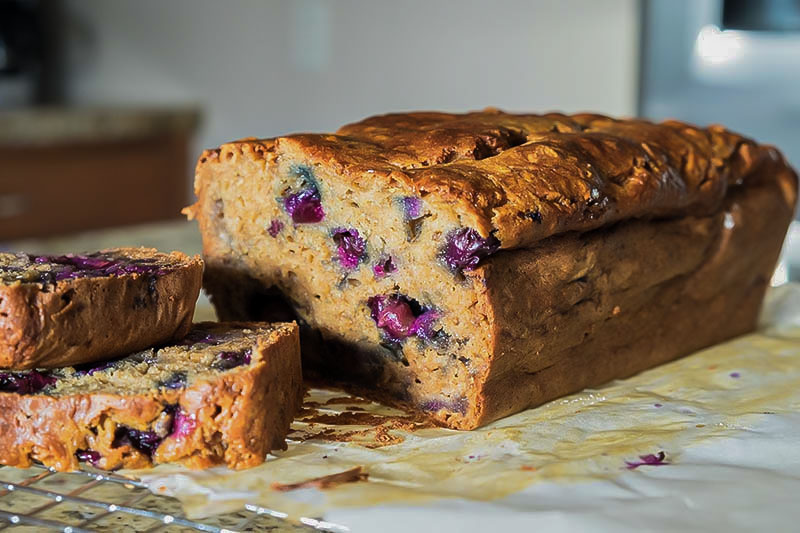 The ripe bananas add most of the sweetness, and by adding yogurt and orange juice, the texture is moist and light but at the same time satisfying. I have also added a super seed called chia and heart-healthy olive oil. For added flavour, a splash of delicious vanilla and orange zest.
Are super ripe bananas healthier?
Did you know that the riper the banana, the higher the antioxidants? Hence the riper the banana, the better the anti-cancer quality as per Health Impact News. The best part, even though the ripe banana is sweeter, the calories remain the same 🙂
Start your day with this healthy gluten-free blueberry banana bread, or enjoy it as a snack when you need a boost of lasting energy. This quick bread recipe is easy to make, and what a great way to use up ripe bananas!
Gluten-Free Blueberry Banana Bread
Published on Nov 20, 2016
by
Kristina Stosek
Instructions
1.

Preheat oven to 350 F. Line a 4 x 8-inch loaf pan with parchment paper

2.

Combine chia seeds and orange juice in a small bowl and set aside for 15 minutes

3.

Add bananas, yogurt, olive oil, coconut sugar, vanilla, orange zest and chia mix to a food processor, and process until creamy. Add eggs one at a time and pulse until smooth

4.

In a large bowl combine flour, baking soda, cinnamon, xanthan gum and salt

5.

Add banana mixture to dry ingredients and blend until just combined

6.

Carefully fold in blueberries and pour the batter into prepared pan. Bake for 55 – 60 minutes. Check for doneness by inserting a toothpick in the center. It should come out clean without wet batter attached. Cool the bread in the pan before slicing

7.

Note: if you do not have a food processor, mash the banana with a fork first, and then use electric mixer for blending