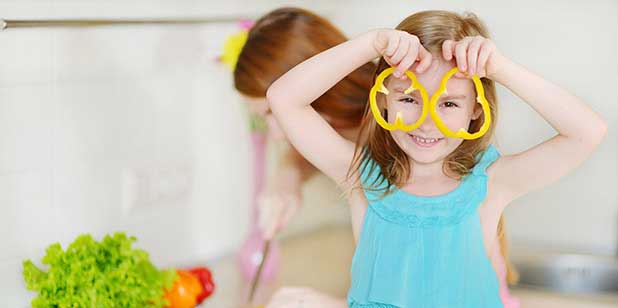 Having a child with gluten intolerance doesn't mean all snacks are prohibited. It is true that it can make snack time more challenging but there are still many delicious and simple gluten free snacks out there.
Here are some great easy gluten free snacks for kids to keep snack time fun and gluten free. Please remember to always double check labels as producers may change the ingredients at any time:
Gluten Free Cake
Not all cakes have to be unhealthy and loaded with sugar. For example, this Gluten-Free Banana Apple and Zucchini Cake is a winner among kids and it brings fruits, vegetables and nuts into their diet without added refined sugars and saturated fats.
Potato chips
Many flavoured chips have wheat flour in the seasonings which make them not gluten free. Always check labels, but usually you should be fine with regular or plain salted chips.
Jelly cups
Usually jelly is gluten-free. For a healthier treat, add some fresh fruit.
Rice crackers and dried fruit
You can get these snacks in individual packages which make them great ready-to-go, gluten free snacks for kids.
Fruit and Nuts
A piece of fruit and some nuts such as almonds, peanuts or cashew make the perfect gluten free snack that is healthy at the same time.
Muffins and cookies
Gluten Free Oatmeal Chocolate Chip Cookies are always a good option for kids as they always love cookies and these ones don't contain any refined sugars.
If you want to switch to muffins, you could try this Vegan Gluten-Free Apple Zucchini Muffins which are high on protein, fiber and vitamin C.
Raw Vegetables and Hummus
Carrot or celery sticks combined with a dip of purchased or homemade hummus are always a great idea to supply your kids with protein and essential nutrients.
Keto Minnie Blueberry Cheesecakes
If you are following a keto diet, you will enjoy these Minnie Blueberry Cheesecakes. All you need is six... Read More
Prep Time
10 Minutes
Difficulty
Beginner
Serves
8
Ricotta Gluten-Free Breakfast Cake With Blueberries
I am starting the day on a sweet note with this Ricotta Gluten-Free Breakfast Cake with Blueberries. Moist, light,... Read More
Prep Time
10 Minutes
Difficulty
Easy
Cook Time
45 Minutes
Serves
9-inch cake
Best Gluten-Free Ham & Cheese Biscuits
Hello and welcome to a sunny weekend! Well, it is sunny here on the west coast. This morning I... Read More
Prep Time
15 Minutes
Difficulty
Easy
Cook Time
18 Minutes
Serves
12
Gluten free recipes for kids
It might seem difficult to elaborate gluten free meals for kids if we are not familiar with gluten free nutrition and no other family member has ever had any gluten intolerance. It is important to be supportive with our kids and make sure that everyone at home understands this new situation. Gluten free meals for kids are as delicious as normal meals, try some of our favourite gluten free recipes for kids and forget to worry about what to cook that everyone might like.
Gluten Free Cheesy Cauliflower Soup: You can try this soup as an appetizer, which is a healthier version of the traditional cheesy cauliflower soup, but without cream, butter or flour. The bacon as a topping is entirely optional. Serve with crackers or gluten free crusty bread.
Gluten Free Burrito in a Skillet: You will need just 10 minutes of preparation for creating this vegetarian burrito without the typical wheat tortilla.
Gluten Free Broccoli Quinoa Cheese Casserole: Fast and easy gluten free casserole which is perfect as a side dish or entree with a side salad or portion of meat or chicken. This casserole can also be made a day in advance.
Apple Cinnamon Chips – Easy Recipe
One of the easiest snacks to make is Apple Cinnamon Chips – the apple chips are one of the... Read More
Prep Time
10 Minutes
Difficulty
Beginner
Cook Time
90 Minutes
Serves
4
Award Winning Gluten Free Raw Power Bar
This is truly one of the best gluten free raw power bars. The healthy bar is made with hazelnuts, walnuts, medjool... Read More
Prep Time
15 Minutes
Difficulty
Easy
Serves
10
Baked Crispy Sweet Potato Fries
There is so much more to making sweet potato fries than just coating them with oil and baking. Experiment... Read More
Prep Time
10 Minutes
Difficulty
Easy
Cook Time
20 Minutes
Serves
6
Gluten free breakfast ideas for kids
Overnight Oats with Chia and Flax: Overnight oats are the perfect breakfast for busy mornings when we don't have a lot time to prepare our food. This creamy oatmeal is packed with healthy nutrients such as omega-3, protein, iron, vitamin C, fiber and calcium.
Gluten Free Blueberry Banana Bread: Your kids will love this healthy gluten free blueberry banana bread! Perfect way to start their day!
If you want more recipes that your kids will love, visit our "kids favourite" section on our website and find many more delicious gluten free recipes.