Swiss Chard and Potatoes
Prep Time
5 Minutes
Difficulty
Easy
Cook Time
15 Minutes
Serves
4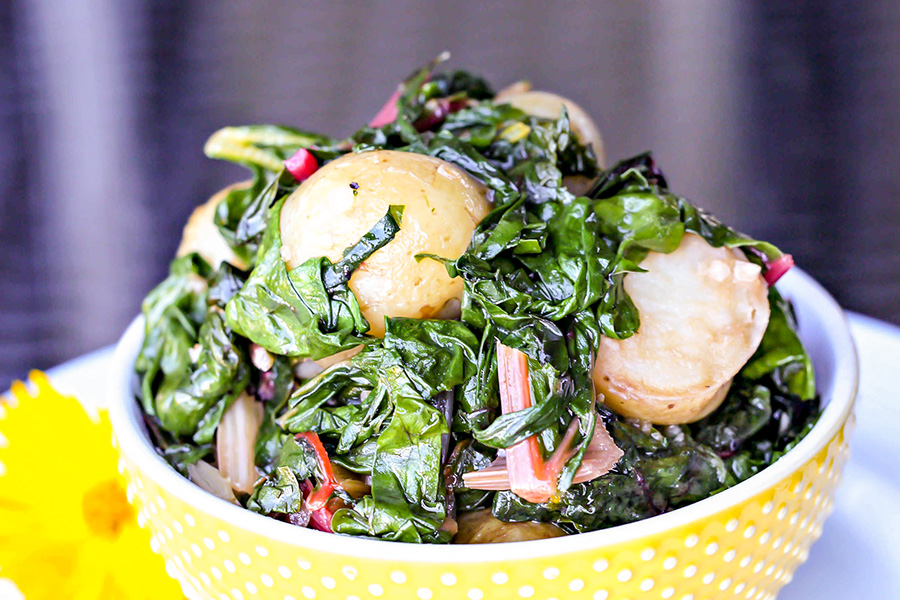 You cannot imagine a more flavourful "vegetarian dish" than Swiss chard with potatoes. The olive oil and garlic seep into the greens and potatoes making this naturally gluten free dish most delicious. This healthy recipe is often served in Mediterranean diet
Ingredients
1 lb. baby potatoes washed and halved (do not peel)
¼ cup extra virgin olive oil
6 garlic cloves, roughly chopped
2 bunches of Swiss chard (preferably organic), cut into 2" wide strips
Himalayan pink salt and freshly ground black pepper to taste
Instructions
Cook potatoes in salted water, about 10 minutes
While the potatoes are cooking, in a large non-stick pan, sauté garlic over low heat until fragrant. About 1 minute
Turn up the heat to medium and add Swiss chard. Season with salt and pepper and stir well. Cover and cook for 5 minutes
Drain the cooked potatoes and add to the greens. Stir-fry potatoes with the greens for 1 minute or until the potatoes and greens are well mixed
Enjoy!
Similar Recipes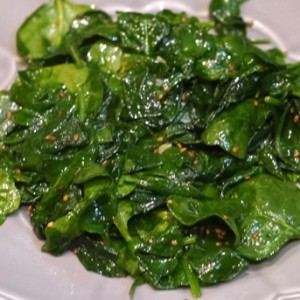 Sauteed Spinach With Garlic And Sesame Seeds
This super healthy side takes only 10 minutes to make including prep time, making it a perfect side to any meal Read More
Serves
4
Kale and Kabocha Squash Power Bowl
The robust flavour of kale and the earthy taste of kabocha squash combine especially well with ginger curry vinaigrette. This power bowl is jam packed with flavour and healthy nutrition, making it a great choice for clean eating diet. Serve this hearty salad as a main or as a side with fish or chicken Read More
Prep Time
15 Minutes
Difficulty
Easy
Cook Time
15-20 Minutes
Serves
4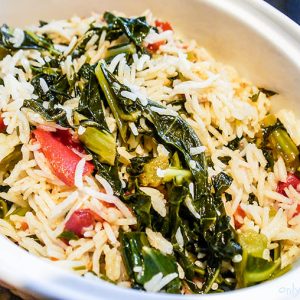 Collard Greens Tomato and Garlic Rice
Stay on top of tasty rice delights with healthy collard greens, tomatoes, and garlic. This vegetarian side is loaded with super nutrients such as vitamin A, K, C, Calcium and is also high in fiber. Collard greens make a nice change to kale or cabbage Read More
Prep Time
10 Minutes
Difficulty
Easy
Cook Time
25 Minutes
Serves
4
© Copyright 2017 Only Gluten Free Recipes. All Rights Reserved.