Rustic Gluten-Free Bacon And Cheese Scones
Prep Time
15 Minutes
Difficulty
Easy
Cook Time
15 Minutes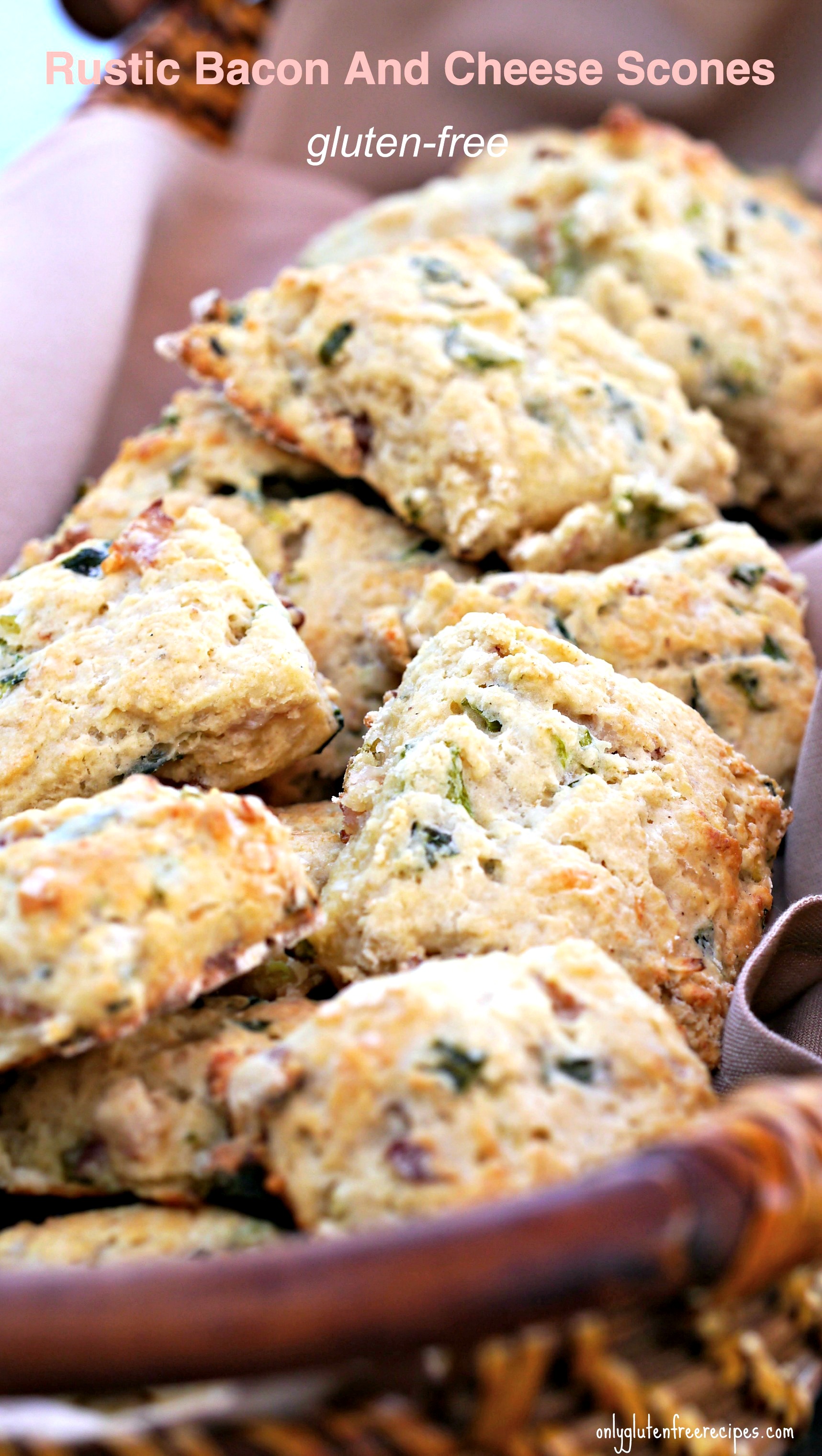 When it comes to gluten-free baking, there is nothing simpler to make than scones. Savoury scones are especially popular because they can be used instead of bread for sandwiches or with hearty soups and stews.
Ingredients
6 gluten-free bacon strips, cut into small pieces
2 bunches of organic green onions (spring onions)
2 cups freshly grated cheddar cheese
2 cups all-purpose gluten-free baking flour (I used Bob's Red Mill)
2 tsp. gluten-free, aluminum free baking powder
1 tsp. sea salt
½ tsp. organic, gluten-free freshly ground black pepper
1 1/2 cup organic full-fat milk plus some for brushing or cream
Instructions
Preheat oven to 420 F
Add bacon and green onions into a frying pan and cook until bacon becomes slightly crispy, and then cool
Mix flour, baking powder, salt and pepper in a large bowl
Stir in cheese and bacon mix
Pour in milk and gently mix until the dough just comes together
Transfer dough on a lightly floured surface and shape into a rectangle about 1 1/2 inch in thickness.
Cut dough into two-inch squares and place on a baking sheet lined with parchment paper, and then brush with milk.
Bake for 15 - 20 minutes or until golden
Similar Recipes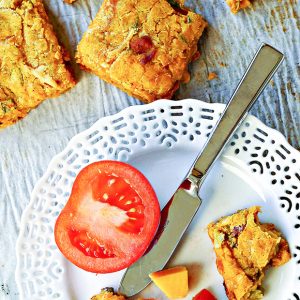 Gluten-Free Savoury Yam and Cheese Scones
These country style savoury Yam scones have a sensational combination of flavours and textures. Scones are often served for brunch, especially with a selection of various toppings such as tomato, avocado, marmalade or cream cheese. They are mouthwatering when served warm Read More
Prep Time
15 Minutes
Difficulty
Easy
Cook Time
25 Minutes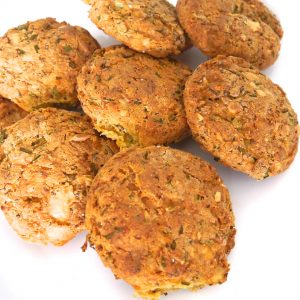 Gluten Free Cheese And Chives Scones
For breakfast, replace muffins for these delicious gluten free cheese and chives scones. Serve these savoury scones with ham and eggs for a hearty breakfast. The scones are also a nice addition to salads, stews or hearty soups. Enjoy! Read More
Prep Time
15 Minutes
Difficulty
Easy
Cook Time
25 Minutes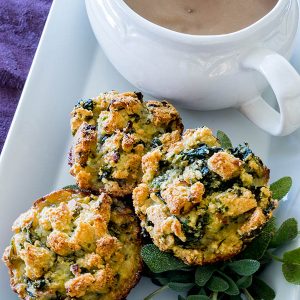 Gluten Free Apple Spinach Stuffing Muffins
Delicious stuffing can be the highlight of a meal. This simply made gluten free apple spinach stuffing is made into muffins. The apples and spinach put a lovely fall twist on this amazing stuffing. It is moist and light with a crispy topping. Because of the selection of ingredients we have used, it is healthier […] Read More
Prep Time
15 Minutes
Difficulty
Easy
Cook Time
25 Minutes
© Copyright 2017 Only Gluten Free Recipes. All Rights Reserved.