Gluten Free Savoury French Toast Muffins
Prep Time
15 Minutes
Difficulty
Easy
Cook Time
35 Minutes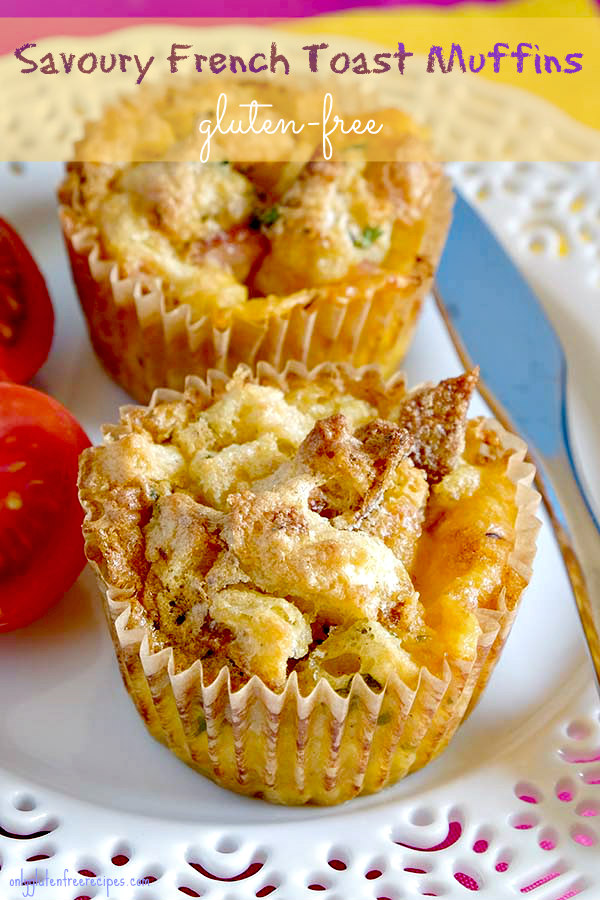 A great way to start your day is with these high protein savoury French toast muffins. The smoky flavour of ham with a little cheese adds plenty of flavour to these muffins. Ordinarily, muffins are made with flour, but in this recipe I used gluten free bread, making this a super easy breakfast recipe.
But don't stop at breakfast! These flavourful gluten free French toast muffins make a tasty high protein anytime snack. Pop them in your lunch box or enjoy the muffins after a good work out
Ingredients
1 cup milk
3 large eggs, separated
2 Tbsp. chopped fresh parsley
2 Tbsp. extra virgin olive oil, divided
½ tsp. GF dried thyme
¼ tsp. sea salt
¼ tsp. GF freshly ground black pepper
4 slices of gluten free bread with crust, cut into ½-inch cubes
½ cup shredded cheddar cheese
4 oz. GF ham, chopped
NOTE: for vegetarian option substitute diced green onions for the GF ham
Instructions
In a medium size bowl whisk the milk, egg yolks, parsley, 1 tablespoon of olive oil, thyme, salt and pepper. Add the bread cubes and stir to coat the bread with the egg mixture. Cover and refrigerate for a minimum of 1 hour or overnight
When ready to bake the muffins, preheat the oven to 350 F. Line a muffin pan with muffin papers and brush them with remainder of olive oil
In a small bowl whip the egg whites until they form white peaks. Stir egg whites into the bread mixture, then add cheese and ham and stir to combine
Fill each muffin cup with about ½ cup of the filling. Bake for 30 – 35 minutes or until golden
Allow the muffins cool for 15 minutes in the muffin pan before serving. Serve warm or room temperature
Similar Recipes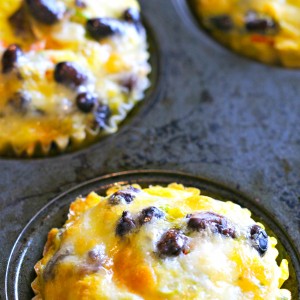 Flourless High Protein Salsa Muffin
If you are craving eggs for breakfast, you must try these. I call this mini Mexican breakfast; these scrumptious gluten-free muffins have it all eggs and veggies with melted cheese topping. Making brunch? Just pop them in the oven, add some fresh fruit and gluten-free toast and you are good to go. Read More
Prep Time
15 Minutes
Difficulty
Easy
Cook Time
25 Minutes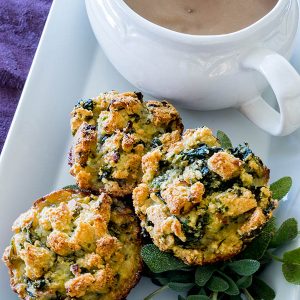 Gluten Free Apple Spinach Stuffing Muffins
Delicious stuffing can be the highlight of a meal. This simply made gluten free apple spinach stuffing is made into muffins. The apples and spinach put a lovely fall twist on this amazing stuffing. It is moist and light with a crispy topping. Because of the selection of ingredients we have used, it is healthier […] Read More
Prep Time
15 Minutes
Difficulty
Easy
Cook Time
25 Minutes
Gluten-Free Cheese and Onion Muffins
These savoury muffins are light with melted cheese throughout and sweet onion flavour. Serving muffins instead of toasted bread for breakfast makes for a nice change Read More
Prep Time
15 Minutes
Difficulty
Beginner
Cook Time
20 Minutes
Serves
6
© Copyright 2017 Only Gluten Free Recipes. All Rights Reserved.