Gluten Free Italian Wedding Cookies
Prep Time
20 Minutes
Difficulty
Easy
Cook Time
15 Minutes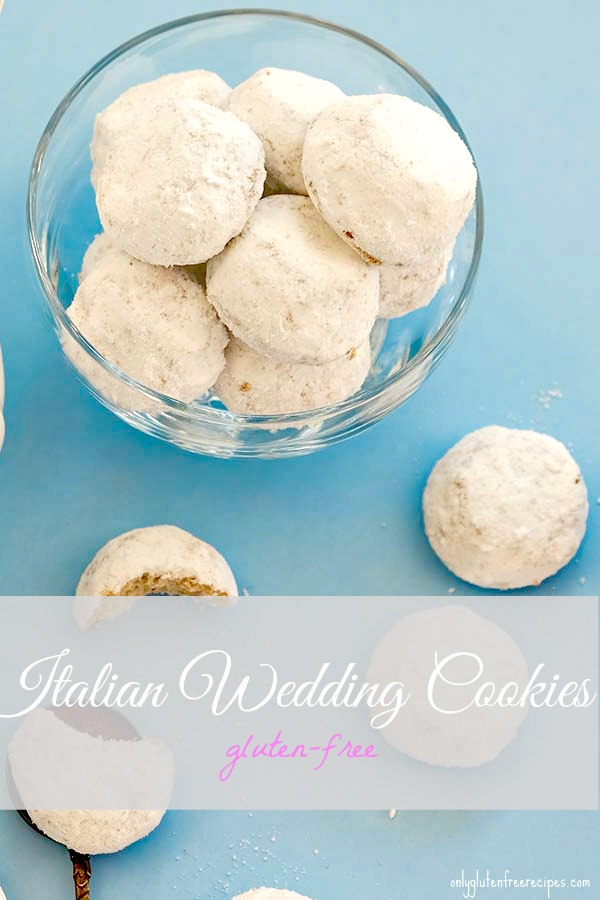 Some of you have asked for a gluten free Italian wedding cookie recipe. I know processed sugar is clearly unhealthy. But sometimes on special occasions, we can indulge just a little.
For an easier option, I have used confectioner's sugar. But you can make this recipe slightly healthier by making your own gluten free confectioner's sugar using coconut or turbinado sugar. Gluten Free confectioner's sugar recipe below
Recipe for homemade gluten free confectioner's sugar: Add 2 cups of coconut sugar or turbinado sugar into a high-speed blender and blend until the sugar turns into a powder. Add 2 tablespoons of GF arrowroot starch and mix to combine. Enjoy!
Ingredients
3 ¼ cups all-purpose gluten free flour blend
1 ¼ cup almond flour
2 tsp. xanthan gum
¼ tsp. sea salt
1 ½ cups salted butter, room temperature
¾ cup GF confectioner's (icing) sugar, plus some for rolling
1 Tbsp. pure vanilla extract
Note: depending on your flour blend, if the dough feels too sticky add a bit more flour
Instructions
Preheat oven to 325 F
In a medium size bowl whisk together flour, xanthan gum and sea salt
In a separate large bowl using electric mixer cream butter, sugar and vanilla extract until smooth
Add flour mix to the butter mixture and stir to combine
Using a mounded teaspoon, roll the dough into round balls. They should be about the size of a walnut. Place onto a cookie sheet about 2-inches apart and bake for 13-15 minutes, until slightly golden. Transfer to a wire rack and cool for 5 - 7 minutes.
While still warm roll in confectioner's sugar and then place onto a wire rack to cool completely
Similar Recipes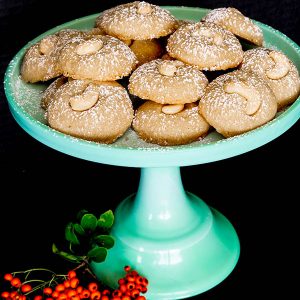 Gluten Free Vanilla Shortbread Cookies
This gluten free shortbread cookie will melt in your mouth. Shortbread cookies are always popular, especially during holiday season. All you need is one bowl and thirty minutes to whip up this cookie recipe. Next time you need a hostess gift, bring these mouthwatering shortbread cookies, they are always popular. No one will ever know […] Read More
Prep Time
10 Minutes
Difficulty
Easy
Cook Time
17 Minutes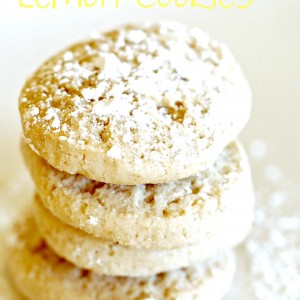 Gluten-Free Lemon Cookies
These delightful lemony cookies will melt in your mouth, making them especially popular during festive season Read More
Prep Time
15 Minutes
Difficulty
Easy
Cook Time
12 Minutes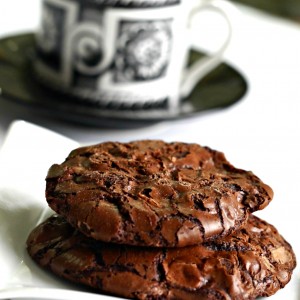 Gluten-Free Espresso Chocolate Cookies
These melt in your mouth gluten free cookies are a mix of coffee and chocolate. Truly a delicious sweet treat that is more than just a chocolate chip cookie Read More
Prep Time
15 Minutes
Difficulty
Easy
Cook Time
15 Minutes
© Copyright 2017 Only Gluten Free Recipes. All Rights Reserved.