Gluten-Free Death By Chocolate Cake
Prep Time
20 Minutes
Difficulty
Moderate
Cook Time
50 Minutes
Serves
8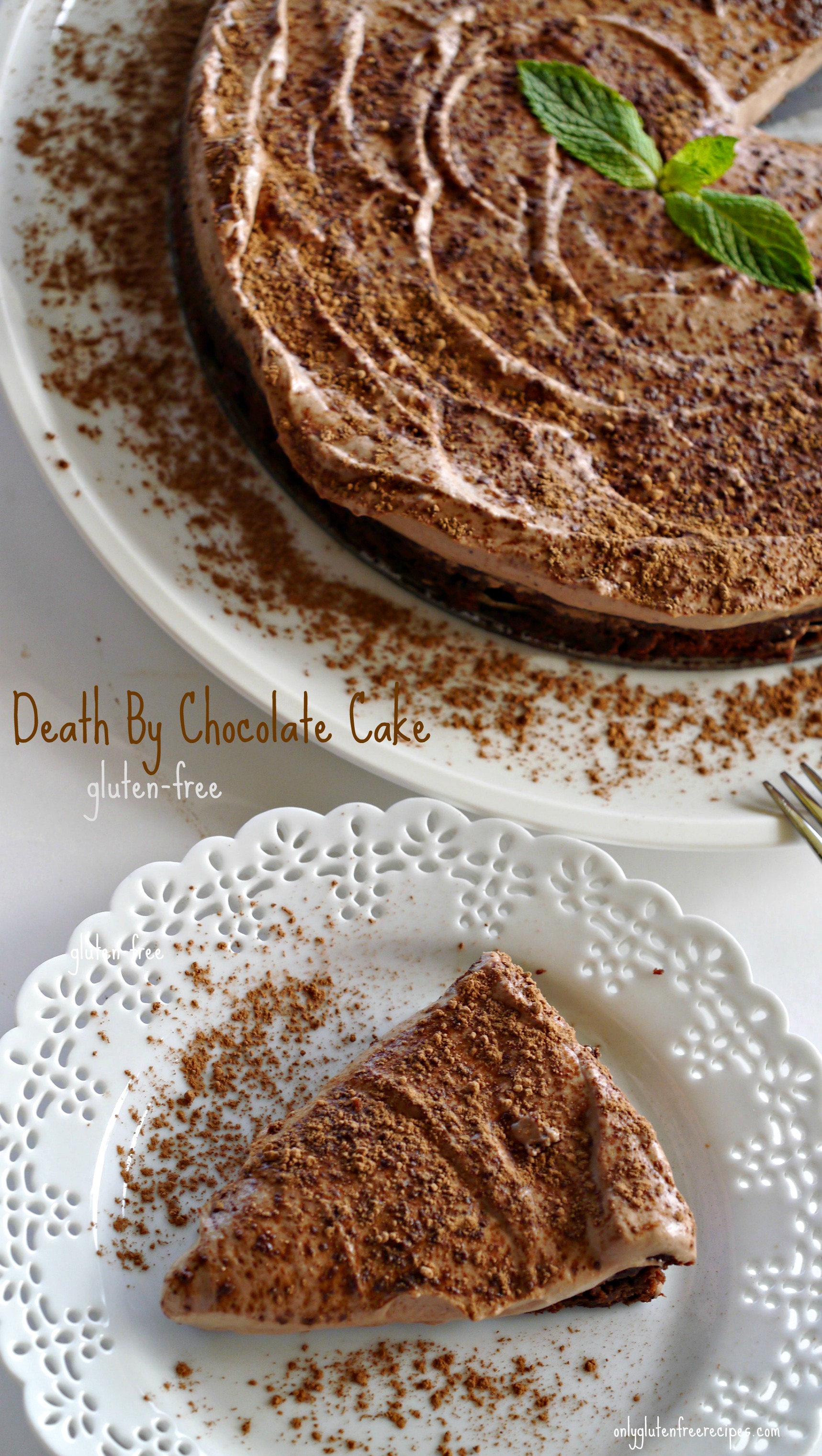 Average Rating: 5 | Rated By: 1 users
This luxurious dessert will make an impressive finale for any dinner party. The chocolate truffle bottom with creamy mousse topping is truly spectacular.
Ingredients
2 cups whipping cream
2 cups gluten-free semi-sweet chocolate chips
½ cup butter
1 tbsp. pure vanilla
4 organic eggs
½ cup demerara sugar
Pure cacao for dusting (optional)
Instructions
Preheat oven to 350 F and line a 9-inch springform cake pan with a circle of parchment paper.
FOR THE FIRST LAYER
Add 1 cup of whipping cream into a saucepan and gently heat, when the cream is fairly hot add butter and chocolate chips and stir until chocolate is melted
Remove from the heat and stir in vanilla, and then cool
In a large bowl whisk together eggs and sugar with an electric mixer until the eggs become fluffy, then slowly add 2/3 of the chocolate cream while mixing until well combined
Pour batter into the cake pan and place on a baking sheet. Bake for 40 minutes. Turn the heat off and slightly open the oven until the cake cools, and then cover and refrigerate
FOR THE SECOND LAYER
While the first layer is baking, add 1 cup of whipping cream to the remainder of the chocolate sauce and whip until small peaks form, and then refrigerate for 1 hour.
FOR THE FINALE
Spread the whipped chocolate on top of the cake and refrigerate for 4 hours or preferably overnight.
To serve, remove the cake from the pan by loosening the sides with a knife before releasing the clasp, remove the ring and place on a cake plate. Dust with cacao.