Dates Stuffed With Goat Cheese And Cashews
Prep Time
15 Minutes
Difficulty
Easy
Cook Time
12 Minutes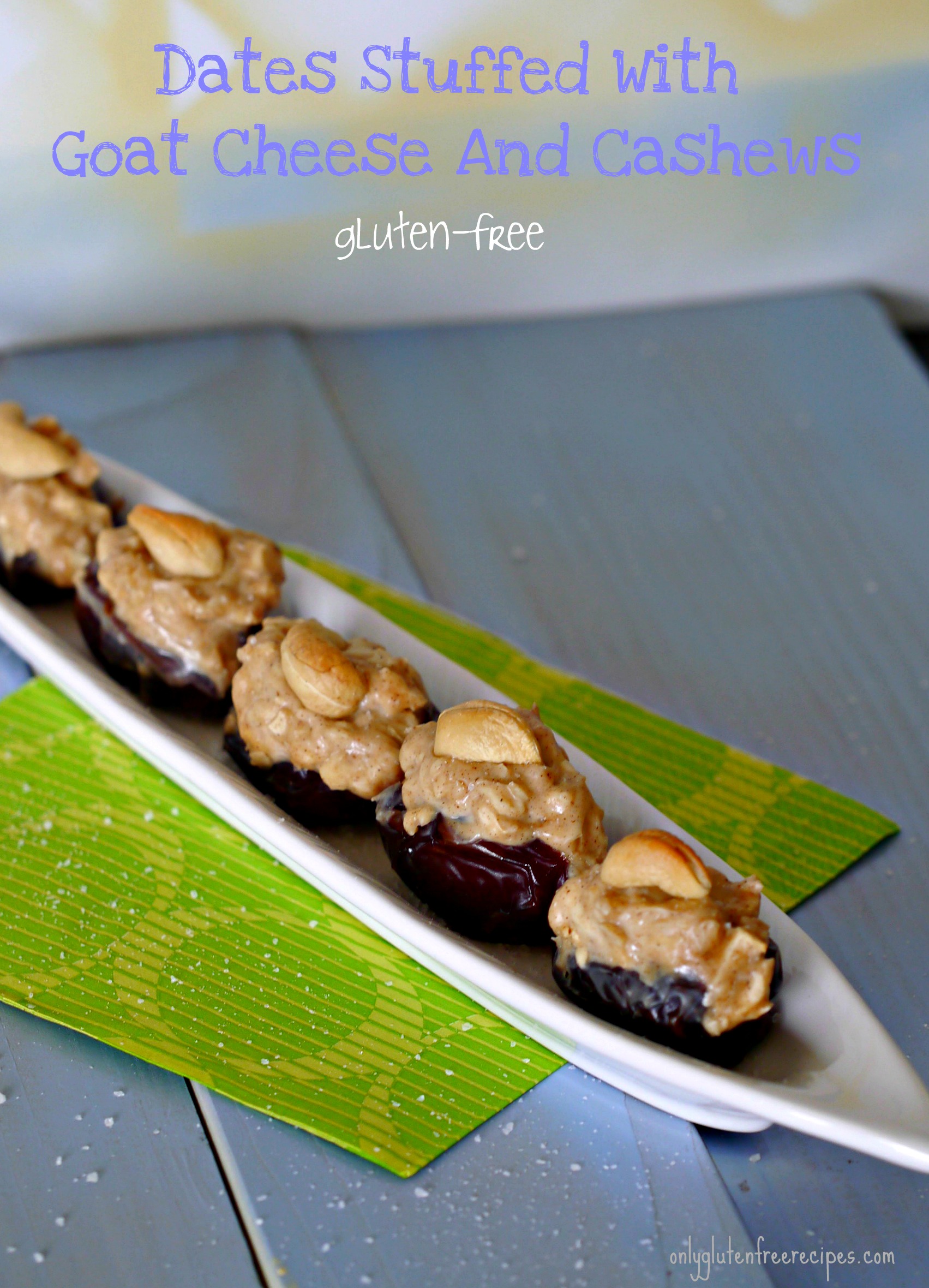 I just love savoury finger food that satisfies both sweet and savoury cravings. These dates can be prepared 24 hours in advance; just heat and serve when ready. These bite-size morsels are perfect for entertaining or a gift for the host. They are unique and delectable
Ingredients
16 Medjool dates
4 oz. goat cheese
1 tbsp. pure maple syrup
¼ tsp. organic, gluten-free ground cinnamon
½ cup raw cashews, chopped plus few extra for topping
Coarse sea salt
Instructions
Preheat oven to 375 F and line a baking sheet with parchment paper
Slice the dates down one side and remove pits.
In a medium bowl, add goat cheese, cashews, maple syrup and cinnamon and stir well
Butterfly open the dates and with a spoon fill each date with filling and top with a cashew
Place on the prepared baking sheet and bake for 10 - 12 minutes until warmed through
Sprinkle with sea salt and serve
© Copyright 2017 Only Gluten Free Recipes. All Rights Reserved.