Bone Broth
Prep Time
10 Minutes
Difficulty
Beginner
Serves
6 QUARTS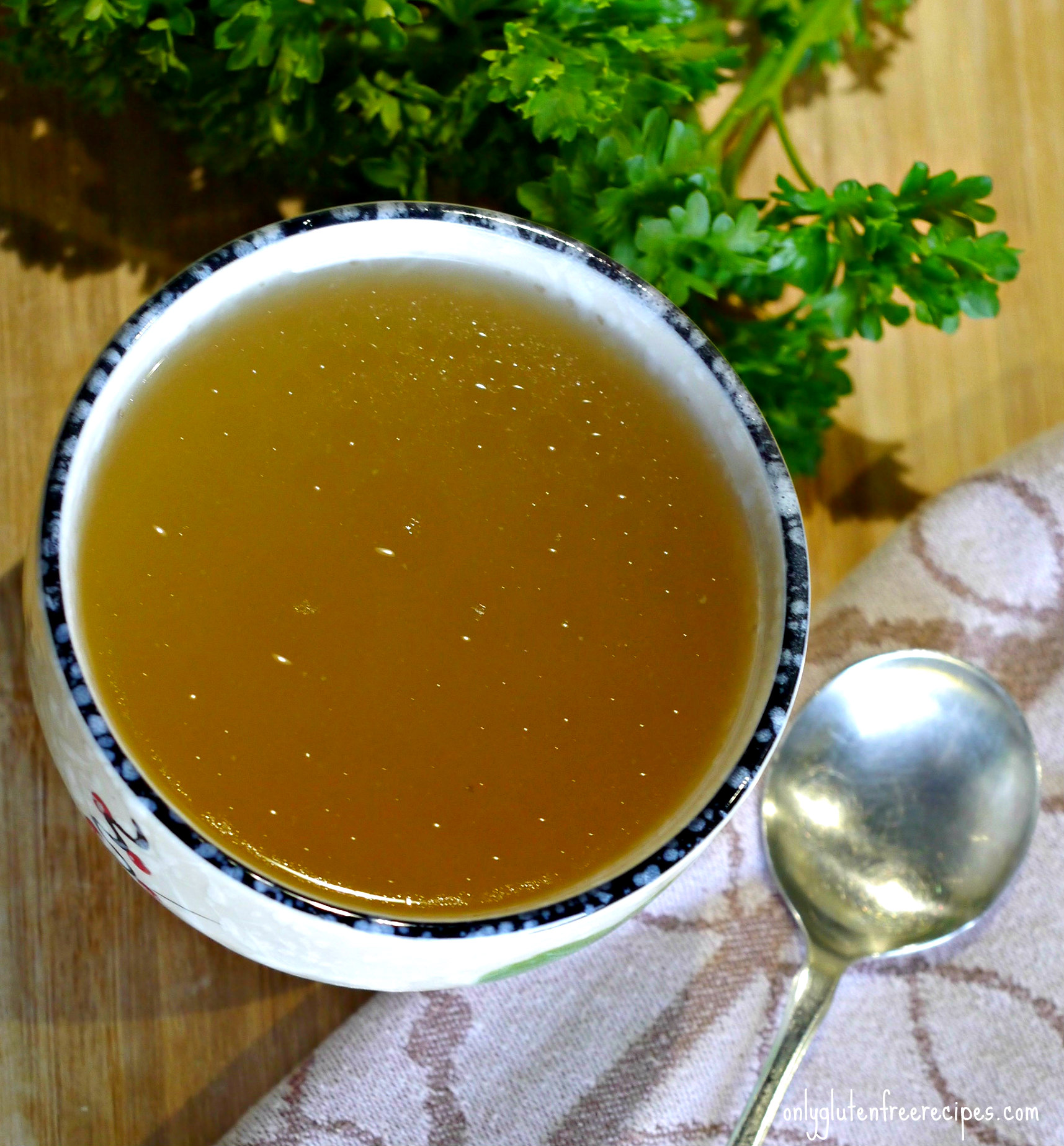 One of the most nutritious and healing foods is an organic bone broth. Simmering bones in excess of 24 hours will produce a broth high in protein, collagen, glycine and minerals including magnesium, calcium, chondroitin sulfate, glucosamine, silicon, phosphorus and many traces of other minerals that your body can readily absorb. Using organic bones is important because you want to avoid any unwanted additives such as growth promoters and antibiotics in your broth that could be potentially harmful.
Ingredients
3 – 4 lbs. organic beef bones
6 quarts filtered water
3 organic celery stalks, roughly chopped
3 organic carrots, roughly chopped
1 organic onion quartered
1 organic garlic head, slice in half
4 gluten-free organic cloves
¼ cup gluten-free organic apple cider
1 bunch organic parsley
Instructions
Add all ingredients except parsley into a large stockpot
Bring to low simmer and remove any scum or fat that rises to the top
Cover and simmer on very low heat for 24 hours
Add parsley 15 minutes before the broth is finished cooking
Cool and then strain. Refrigerate in glass jars up to 5 days or freeze
NOTES: It is important to add the vinegar, it helps leech all those valuable minerals from the bones into the broth. By adding cloves not only improves the flavour but relieves indigestion and constipation
© Copyright 2017 Only Gluten Free Recipes. All Rights Reserved.