Beef Bourguignonne ~ Naturally Gluten Free
Prep Time
15 Minutes
Difficulty
Easy
Cook Time
240 Minutes
Serves
6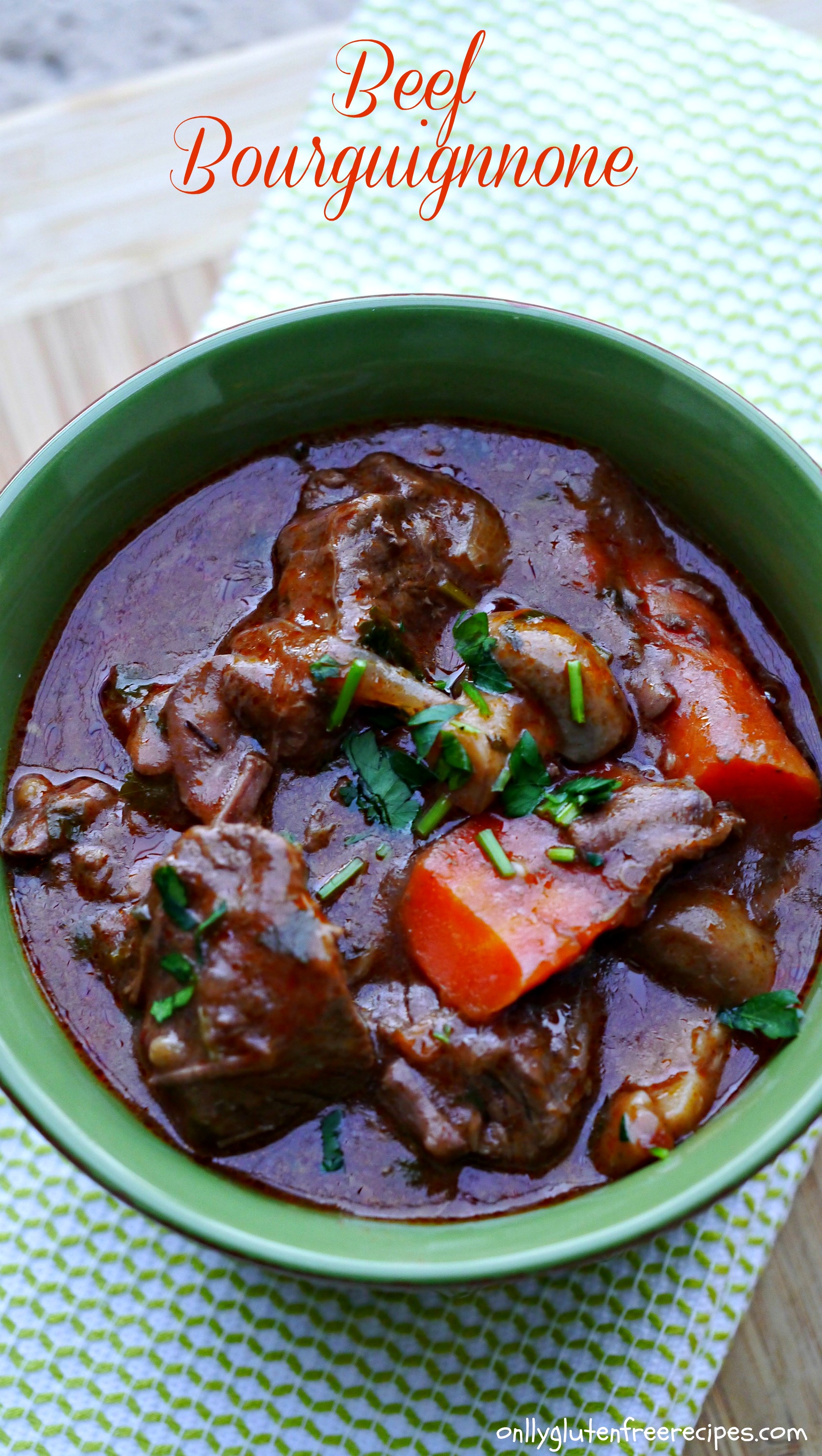 Beef bourguignonne is a hearty French beef stew in rich red wine sauce. Serve it with boiled potatoes or over gluten free pasta.
Ingredients
2 tbsp. extra virgin olive oil
2 lb. grass fed beef chuck, cubed
2 large organic onions quartered
2 tsp. organic, gluten free thyme
2 organic, gluten free bay leaves
2 garlic cloves, crushed
½ tsp. organic, gluten free coarsely ground black pepper
2 cups gluten free beef stock
1 cup red wine
¼ cup organic pure tomato paste
3 organic medium size carrots cut to large pieces
1 lb. small cremini mushrooms
1 ½ tsp. sea salt or to taste
½ cup chopped organic parsley
Instructions
Heat olive oil in a large pot, then add beef and brown well on all sides
Stir in onions and cook for about a minute
Stir in thyme, bay leaves, garlic and black pepper, and then add beef stock, red wine, salt and tomato paste, bring to boil. Cover and reduce heat to low and cook for 3 hours
Stir in carrots and mushrooms and cook for one more hour
Remove from the heat and add parsley
© Copyright 2017 Only Gluten Free Recipes. All Rights Reserved.