Avocado and Corn Salsa – Easy Recipe
Prep Time
15 Minutes
Difficulty
Easy
Cook Time
5 Minutes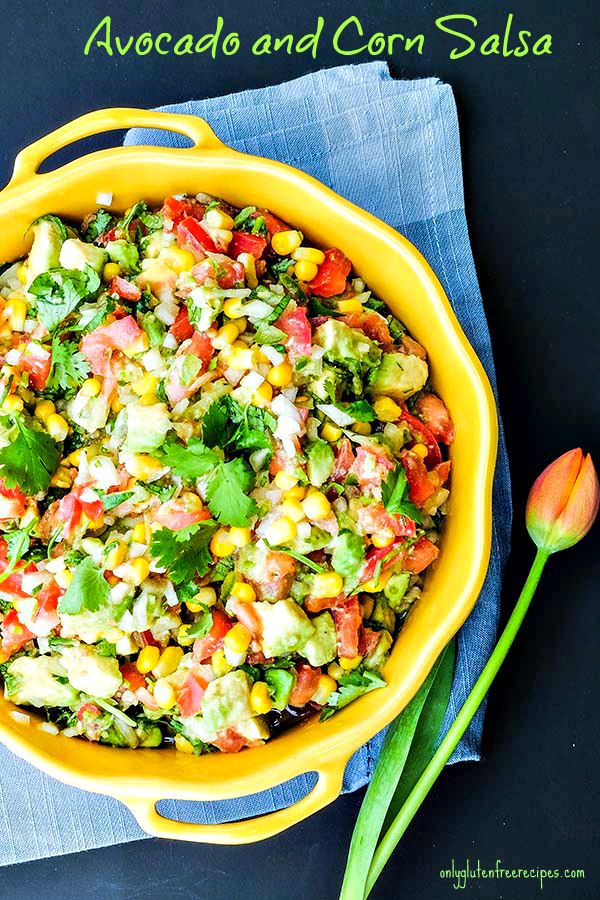 Avocado and corn salsa is a great appetizer to make for a group of friends or enjoy as an anytime healthy snack. It is delicious and light, making it a favourite dip for those following a healthy calorie restricted diet. This avocado and corn salsa has an authentic Mexican flavour with interesting textures. It is an easy to prepare recipe making it a big hit every time. Serve with gluten free corn chips, in wraps or toasted gluten free garlic bread. It's simply outstanding!
Ingredients
2 ripe large avocados, peeled and cut into ½-inch chunks
1 cup frozen corn, cooked per package instructions and cooled
2 medium tomatoes, roughly chopped
1 small red or white onion, roughly chopped
1 jalapeno pepper, deseeded and thinly sliced (if you prefer a lot of heat use 2 or 3)
1 cup chopped fresh cilantro
2 garlic cloves, minced
Juice of 1 large fresh lime (1/4 cup)
1 tsp. GF ground cumin
Sea salt to taste
Instructions
In a large bowl gently mix all the ingredients. Cover with plastic wrap and refrigerate for 1 hour
Stir just before serving and sprinkle with fresh cilantro
Similar Recipes
Perfect Salsa
How easy can it be? This salsa takes 10 minutes or less to prepare all you need is fresh ingredients and a food processor. This easy to prepare salsa is outstanding! Read More
Prep Time
15 Minutes
Difficulty
Easy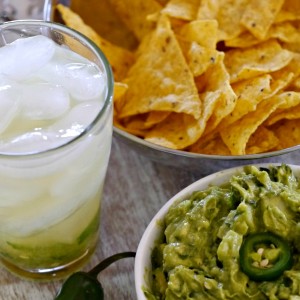 Best Authentic Spicy Guacamole
This is the best guacamole recipe you will ever make! Guacamole is a dip made with avocados and since avocados are loaded with vitamins, minerals, fiber and healthy fats it is an excellent food choice to snack on. Avocados have also more protein than any other fruit. A good guacamole dip should be made simple, using […] Read More
Prep Time
15 Minutes
Difficulty
Easy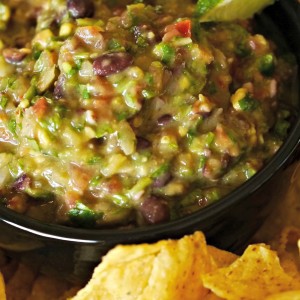 Black Bean Guacamole Dip
This delicious black bean guacamole makes a tasty appetizer. Adding gluten-free corn chips or fresh veggies makes this a favourite at any party. Read More
Prep Time
15 Minutes
Difficulty
Easy
© Copyright 2017 Only Gluten Free Recipes. All Rights Reserved.