Avocado and Corn Salsa – Easy Recipe
Published on Apr 18, 2017
by
Kristina Stosek
Prep Time:

15 minutes
Cook Time:

5 minutes
Serves:

4 cups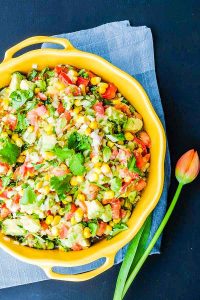 ​This post may contain affiliate links, please see our
privacy policy
for details
This refreshing Avocado and Corn Salsa is a dip for any occasion. You will need corn, avocados, tomatoes, cilantro, onion, garlic and jalapenos. Then, for that Mexican flavour, a dash of cumin and fresh lime juice.
This tasty avocado and corn salsa is perfect for dipping gluten-free corn chips into. You probably already tried our Best Authentic Mexican Salsa recipe or our classic Spicy Guacamole? This dip recipe is made with corn, making it another exciting Mexican dip recipe.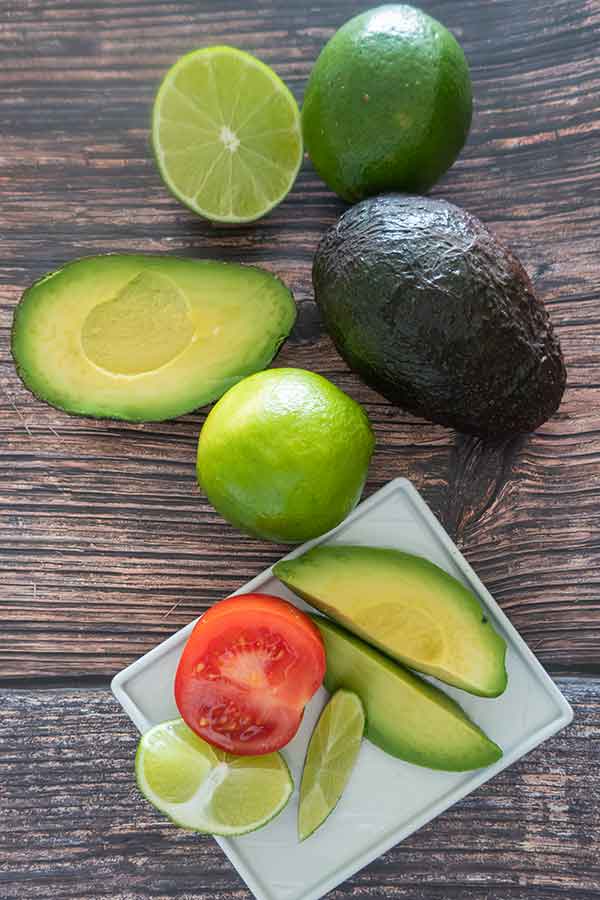 avocado and corn salsa – the details…
I can honestly say this is "THE EASIEST" dip for your backyard barbecues or when entertaining a large crowd. First, mix everything in a large bowl and then cover with plastic wrap. Then refrigerate for a couple of hours or overnight, allowing for the flavours to develop. Nothing to making this avocado and corn salsa recipe.
When hot weather hits, having a refreshing dip with tantalizing textures ready for whenever you crave a savoury snack is priceless. Summer is about lighter eating and snacking.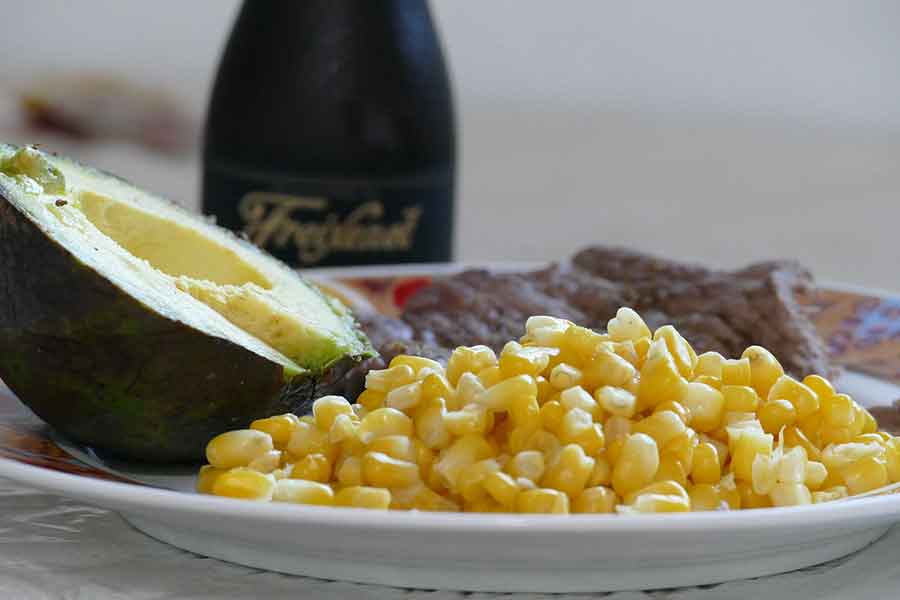 ways to serve this healthy dip…
This Mexican-inspired recipe is more than just a dip. You can use it as a spread over bruschetta, a topping over fresh salads, in wraps or over grilled chicken or fish. There are many ways to serve this avocado and corn salsa, not just the classic appetizer with corn chips.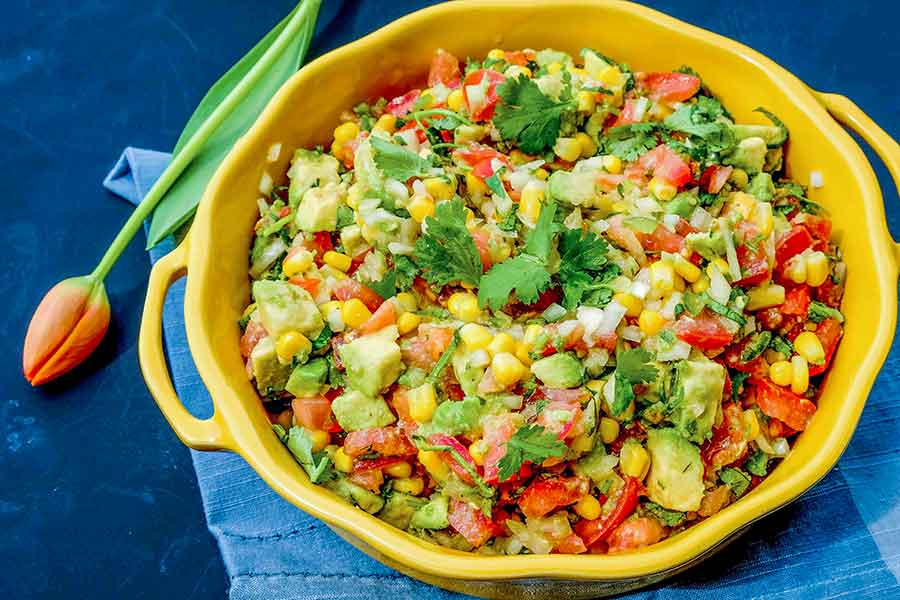 Why is this a healthier dip recipe than most?
When you combine veggies with fresh lemon juice, herbs and spices, it is all about healthiness: no added fats, dairy or mayo in this recipe. The dip is light on calories and low on carbs. And, the avocado and corn salsa is always popular with diet-savvy family and friends.
Next time you have a large get-together or feel like something to snack on during hot summer months, make this avocado and salsa recipe. It is light, refreshing and ever so satisfying.
Avocado and Corn Salsa – Easy Recipe
Published on Apr 18, 2017
by
Kristina Stosek
Instructions
1.

In a large bowl gently mix all the ingredients. Cover with plastic wrap and refrigerate for 1 hour

2.

Stir just before serving and sprinkle with fresh cilantro