Gluten-Free Coffee Brownie With Ricotta Swirl
Published on Nov 21, 2021
by
Kristina Stosek
Prep Time:

15 minutes
Cook Time:

45 minutes
Serves:

16 pc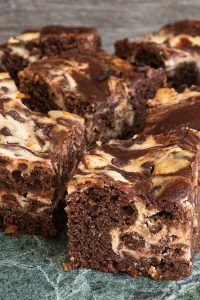 ​This post may contain affiliate links, please see our
privacy policy
for details
This recipe is for the best gluten free Coffee Brownies with lightly sweetened ricotta cheese swirl flavored with a hint of orange zest and studded with mini chocolate chips. The brownies are exceptionally delicious!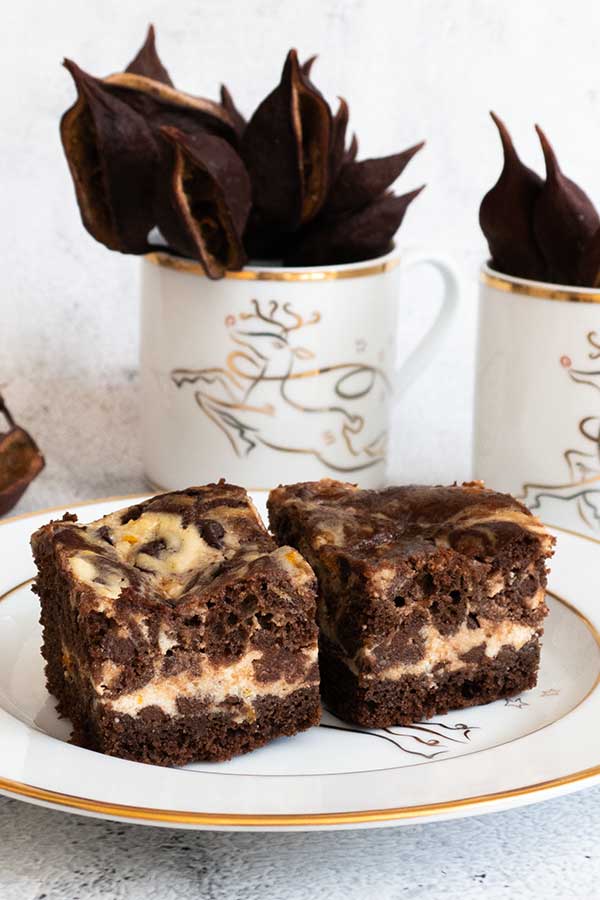 this gluten free coffee brownie is two desserts in one
Everything about this coffee brownie is so GOOD! Each bite is filled with rich coffee pudding-like brownie and a light cannoli-style ricotta swirl with extra chocolate.
This recipe has the best of both desserts, made into one gluten-free brownie. The chocolate dessert is melt in your mouth deliciousness.
Enjoy them warm, or let them cool and serve chilled. This gluten-free dessert also packages well for gifting this holiday season.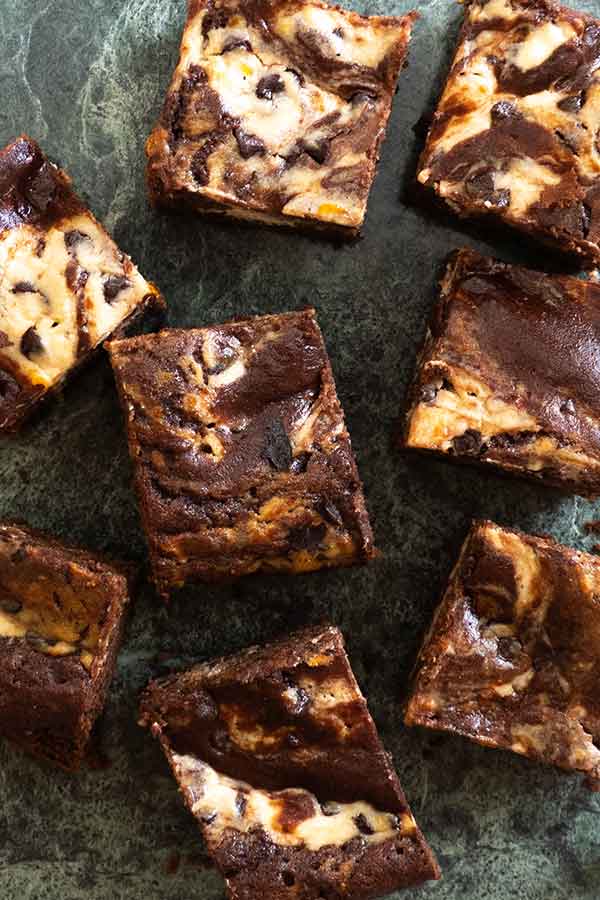 a brownie recipe is for the holidays
November is officially the holiday season, and as far as desserts, anything goes. But, of course, indulging in rich, decadent chocolate desserts makes the holidays extra special.
coffee brownie with ricotta swirl—recipe details
Starting with the ricotta swirl,
The ricotta swirl makes this coffee brownie insanely delicious, yet it is so simple to make.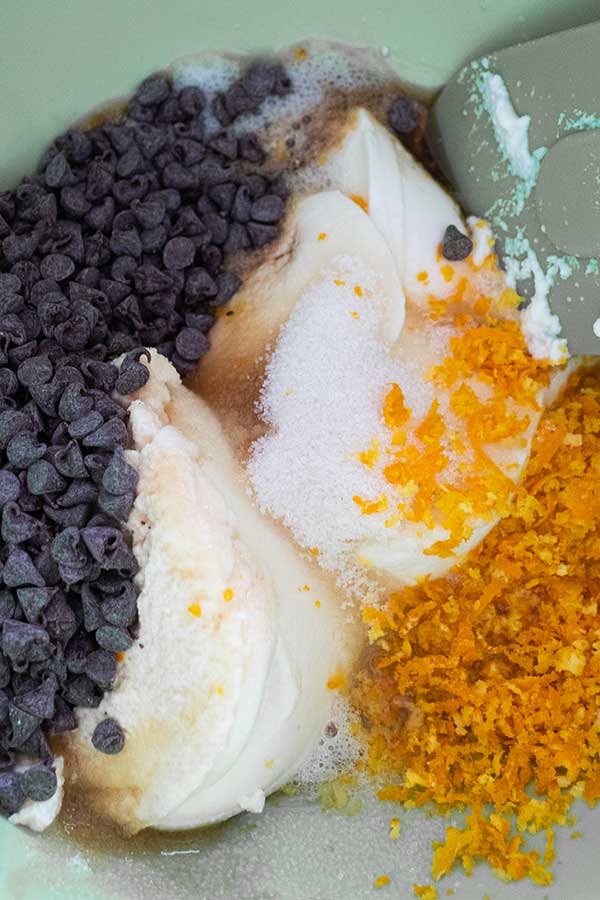 Grab a bowl and combine ricotta cheese, egg white, coffee, orange zest, some sugar and mini chocolate chips. That's it!
Next, make the coffee brownie batter,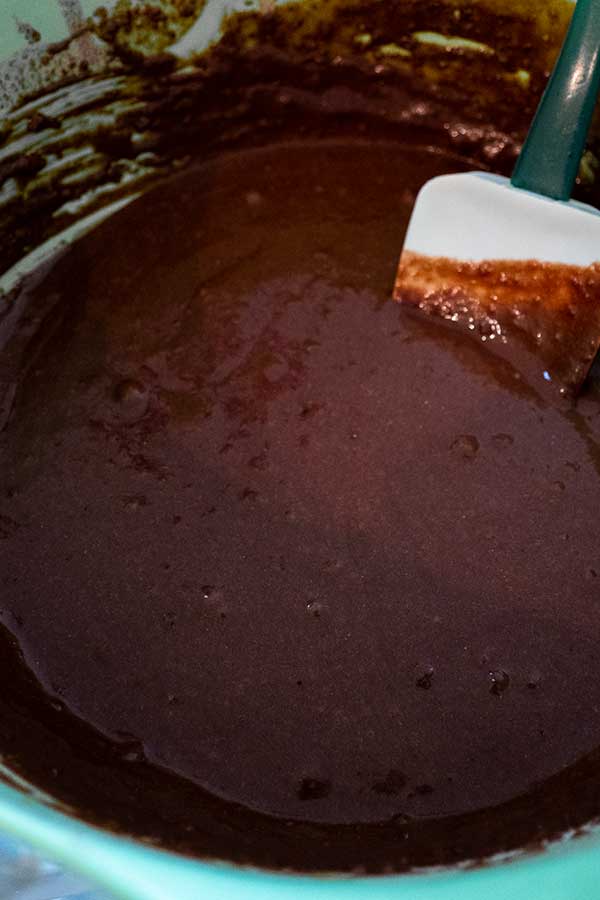 Using a large bowl and electric mixer, beat the sugar with warm coffee. Then add remaining wet ingredients and mix to combine.
mix dry ingredients,
I like to whisk the dry ingredients before I add them to the wet mixture. However, you don't have to whisk them first. Instead, while the mixer is running, add the dry ingredients until just combined. The brownie batter is now ready.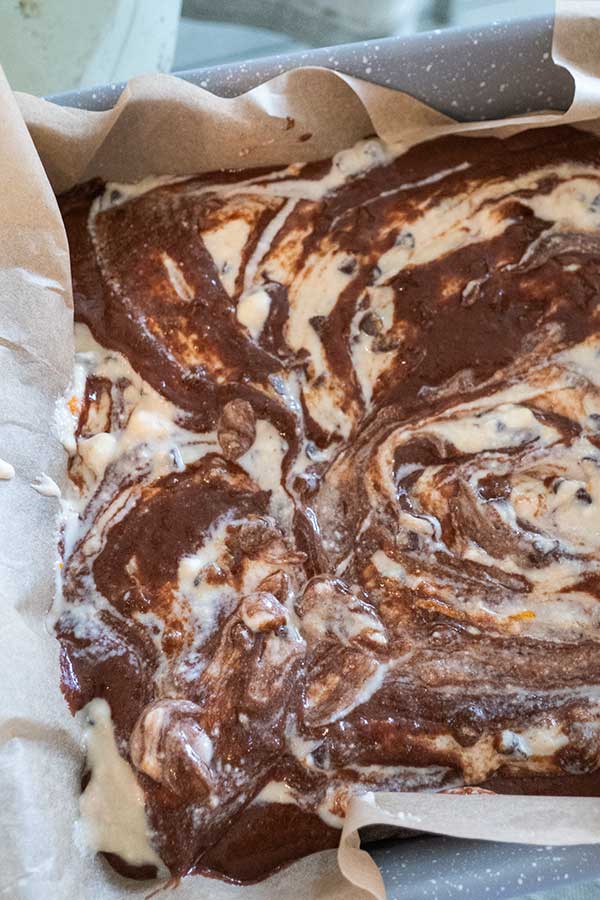 Pour the brownie batter into a 9-inch square baking pan, then dollop the ricotta mixture over the batter. To make the swirl use a knife and swirl it through the batter. Do not mix it, just do big swirls. The coffee brownie is ready for baking.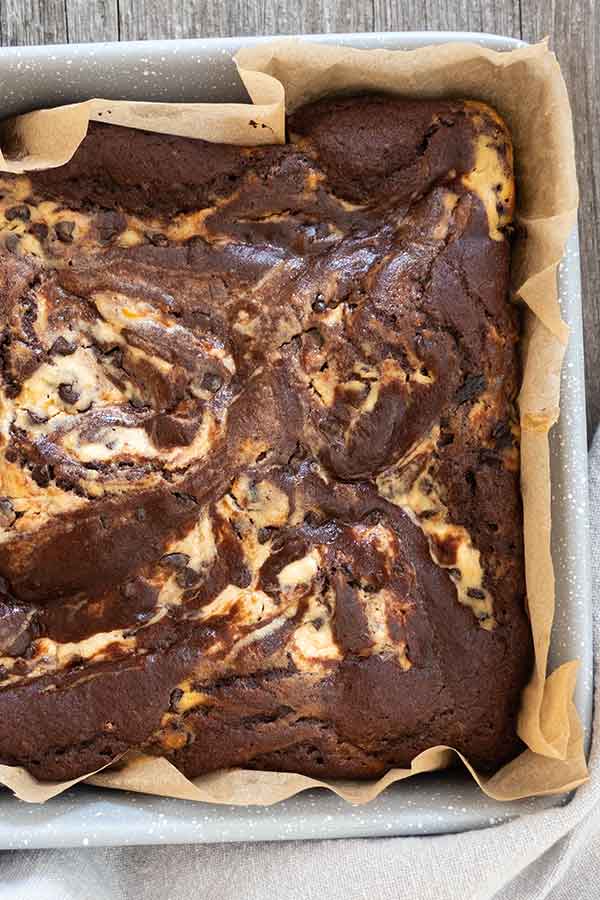 Why is this coffee brownie with ricotta swirl so good!
The mini chocolate chips melted in the ricotta cheese. And the orange zest compliments the chocolate. If you are using alcohol in this recipe, the coffee brownie becomes an extra special treat.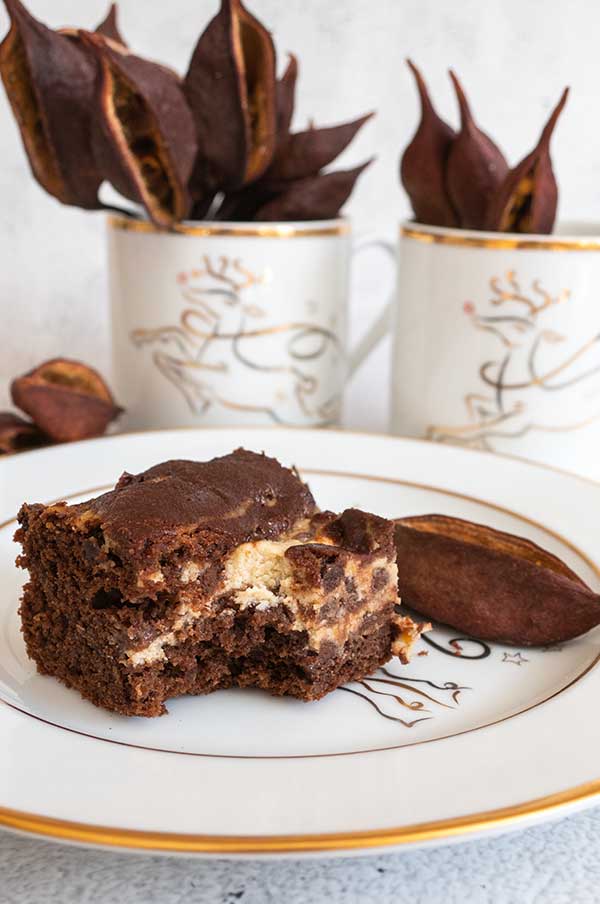 How to serve coffee brownies?
We love the brownies chilled because they taste like a delicious pudding dessert. Although serving them warm will keep them slightly goey, making them super tasty.
Are you in search of desserts for special occasion? Here are our favorites.
Let's Connect!
Be sure to FOLLOW US on FACEBOOK and PINTEREST.
Many thanks!
Kristina xx
Gluten-Free Coffee Brownie With Ricotta Swirl
Published on Nov 21, 2021
by
Kristina Stosek
Instructions
1.

Preheat oven to 350 F and line a 9x9-inch square baking pan with parchment paper

2.

For the ricotta swirl; in a medium bowl, combine egg whites, ricotta cheese, 1 tablespoon coffee, orange zest and sugar. Stir in chocolate chips and set aside

3.

4.

Using an electric mixer, beat coffee, sugar, and olive oil in a large bowl until the sugar has dissolved. Add rum/vanilla, orange juice and eggs and beat until just combined

5.

In a separate bowl, whisk together flours, cocoa powder, baking powder and salt. Add dry ingredients 1/3 at a time to the egg mixture and mix until combined

6.

Transfer batter to a prepared baking pan lined with parchment paper. Dollop ricotta mixture on top of the batter, and using a knife swirl through the batter

7.

Bake for 40 - 45 minutes until a toothpick inserted in the center comes out clean. Cool in the pan on a cooling rack. Store leftovers in the fridge
Leave a Comment
Kristina
These brownies look soo good!!!