Gluten Free Barbecue Sauce
Prep Time
10 Minutes
Difficulty
Easy
Cook Time
35 Minutes
Serves
12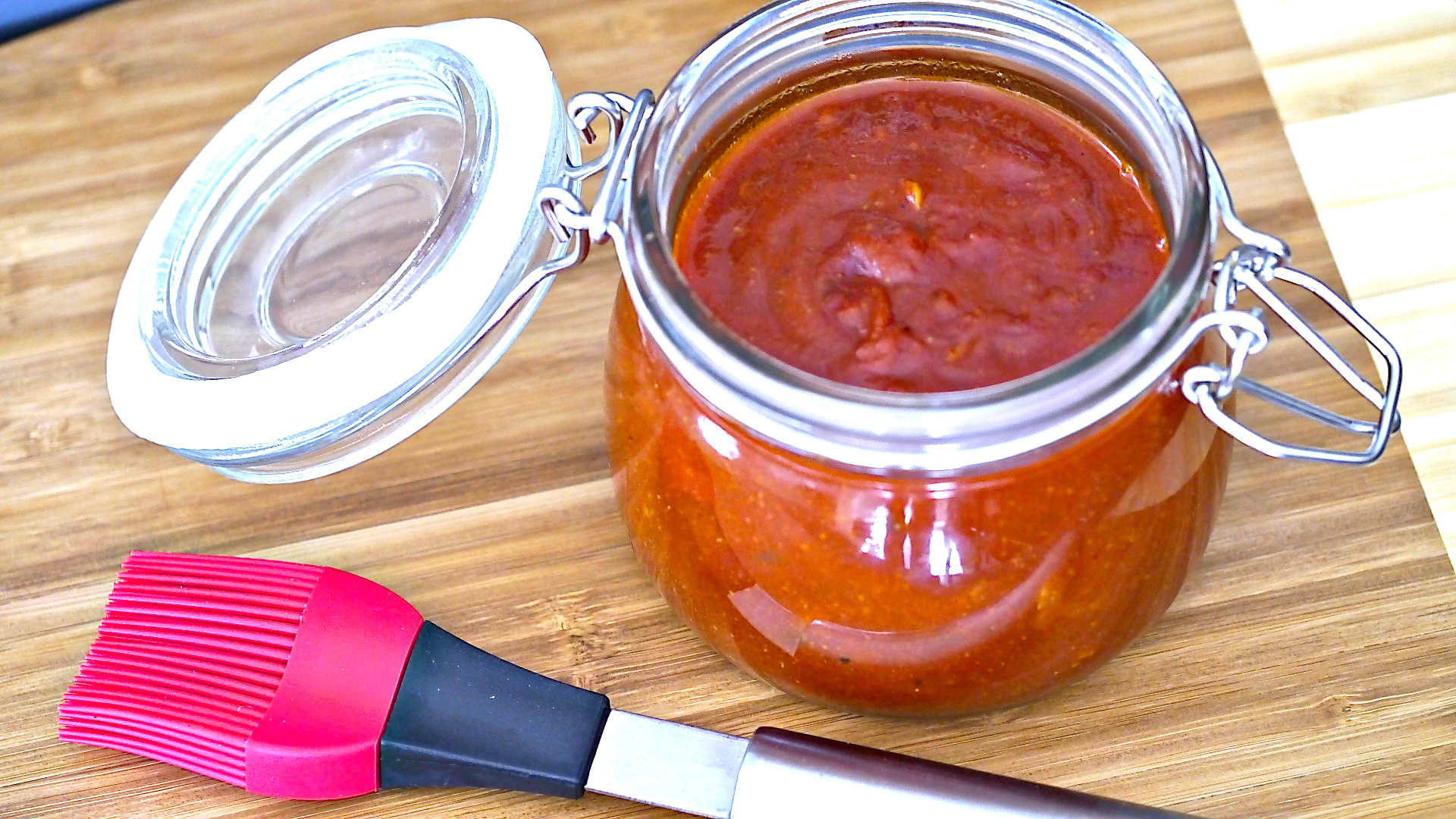 Average Rating: 4 | Rated By: 5 users
Whether you are grilling on a barbecue or baking in the oven, this finger-licking sauce will add authentic, robust flavour to chicken or ribs or your favourite veggies. This award winning gluten free barbecue sauce is also low in fat and takes only minutes to whip up. Enjoy!
Ingredients
1 tbsp. extra virgin oil
1 organic medium size yellow onion, finely chopped
4 garlic cloves, minced
1 tsp. organic GF chili powder
1 tbsp. organic GF ground mustard seed
1 tbsp. organic pure tomato paste
½ cup water
1 tbsp. organic GF tamari sauce
¼ cup GF organic apple cider
1 cup GF organic ketchup
¼ cup raw agave nectar
GF ground black pepper to taste
Sea salt to taste
Instructions
In a sauce pan heat olive oil over medium heat. Add onions and cook until translucent, about 5 minutes.
Briefly, stir in garlic, chili powder, and dry mustard,
Reduce heat to low and add balance of ingredients. Cook for 30 minutes stirring occasionally. Season with sea salt to taste
Pour sauce into glass airtight jars and refrigerate. This sauce will keep up to two weeks when refrigerated
Similar Recipes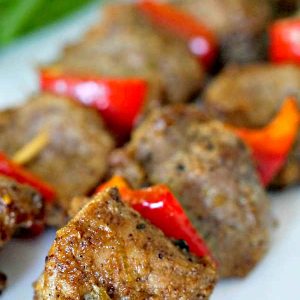 Spicy Moroccan Pork and Pepper Kebabs
In this recipe, the kebabs are made with pork tenderloin and seasoned with Moroccan spices. The wonderful part about this recipe is, that the kebabs are made in the oven or on a barbecue.  The sweetness of the added red pepper makes this tapa recipe especially delicious. Read More
Prep Time
15 Minutes
Difficulty
Easy
Cook Time
25 Minutes
Serves
8 skewers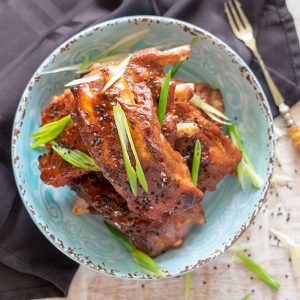 Sticky Ginger Garlic Asian Ribs – Easy Recipe
Learn how to make sticky ginger and garlic ribs like a pro. The tender ribs are deliciously flavoured with Asian-inspired flavours and cooked to perfection. These finger-licking ribs can be barbecued or roasted in the oven, making this an all year round recipe. Serve with our delicious low carb Singapore cauliflower rice  Read More
Prep Time
10 Minutes
Difficulty
Easy
Cook Time
50 Minutes
Serves
4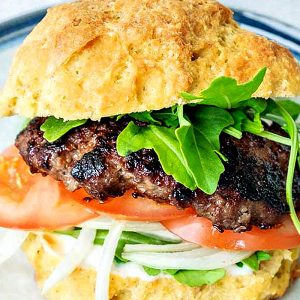 Best Gluten Free Turkey Burgers
Just what we need this summer season, the Best Gluten-Free Turkey Burgers – These burgers are beyond good! Moist, packed with flavour and every bite is filled with deliciousness. ♥ What makes a perfect gluten-free burger? Lean meat, the right blend of spices and cooked to perfection. This is a solid turkey burger recipe, trust […] Read More
Prep Time
15 Minutes
Difficulty
Easy
Cook Time
15 Minutes
Serves
4