Gluten-Free Apricot Buckwheat Crumble With Pecans
Published on Jul 09, 2019
by
Kristina Stosek
Prep Time:

15 minutes
Cook Time:

45 minutes
Serves:

6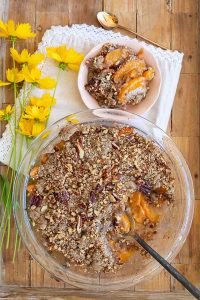 ​This post may contain affiliate links, please see our
privacy policy
for details
Gluten-Free Apricot Buckwheat Crumble With Pecans is a classic summertime dessert. The juicy and delicious fresh apricots are baked with cinnamon, maple syrup and fresh lemon juice and topped with a buttery buckwheat crumble and pecans.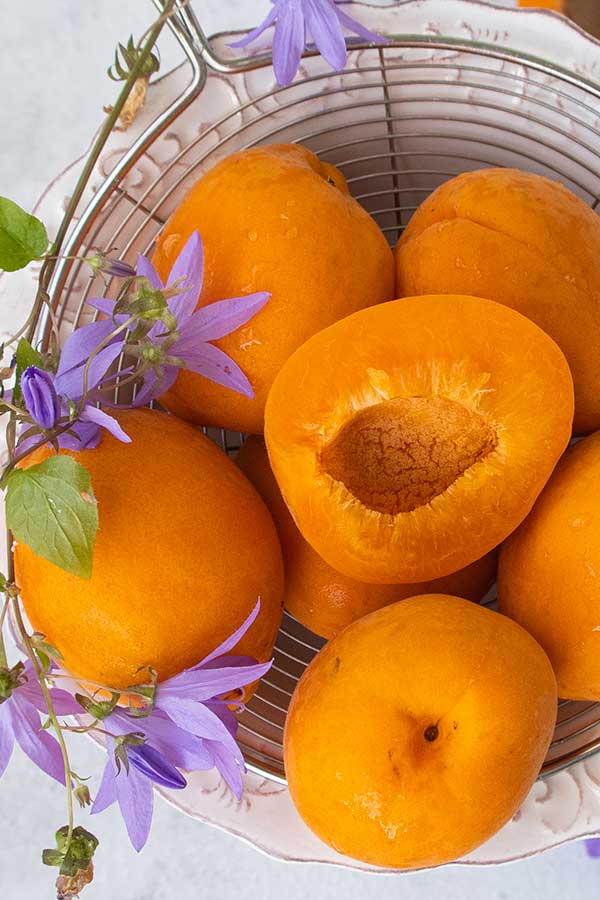 What is apricot buckwheat crumble with pecans?
This gluten-free easy dessert recipe is all about fresh apricots, buttery crumble made with buckwheat flour and a touch of cardamom and topped with pecans adding crunch and nutty flavour.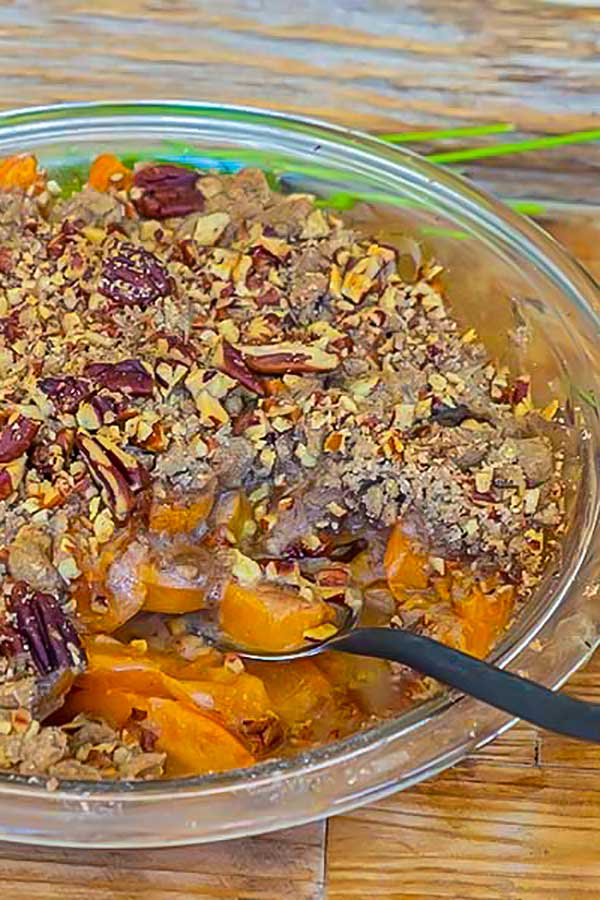 Why is this gluten-free apricot dessert so good!
What I love most about this gluten-free dessert, you can also serve it for breakfast or brunch. For dessert, I love the crumble warm with a dollop of vanilla ice cream or coconut cream. Doesn't this sound mouthwatering!
If this crumble isn't for you, you can find our selection of gluten-free crumble recipes here->
Gluten-Free Apricot Buckwheat Crumble With Pecans
Published on Jul 09, 2019
by
Kristina Stosek
Instructions
1.

2.

Toss apricots, with maple syrup, lemon juice, lemon zest, arrowroot flour and cinnamon and set aside for 10 minutes. This allows for the apricots to absorb the flavourful juices

3.

In a medium bowl whisk together rice flour, buckwheat flour, coconut sugar, cardamom, baking soda and salt. Add the butter and use your fingers to crumble the mixture until the butter is evenly distributed

4.

Transfer apricots with juices into a deep pie dish. Using your hands squeeze the crumble into small chunks and scatter over the apricots. Top with pecans

5.

Bake for 40 - 45 minutes until the fruit is bubbling and the crumble is golden brown