Easy Gluten-Free Hot Dog Buns
Published on Sep 22, 2020
by
Kristina Stosek
Prep Time:

20 + minutes
Cook Time:

15 minutes
Serves:

6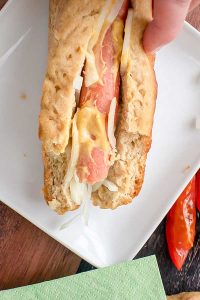 ​This post may contain affiliate links, please see our
privacy policy
for details
Homemade Gluten-Free Hot Dog Buns made easy! The hot dog buns are soft and delicious and perfect for hot dogs, sausages or make them into buns for your favourite burgers. This gluten-free dough is versatile and can be shaped into rolls or buns of any shape or size.
Why are homemade gluten-free hot dog buns tastier than store-bought?
I don't know about you, but I have tested several store-bought gluten-free buns, and they are either to dry and crumble with the first bite, or they are too hard and heavy.
And often, the store-bought hot dog buns have added preservatives to increase shelf life. This gives them an unpleasant after taste, making them not that tasty.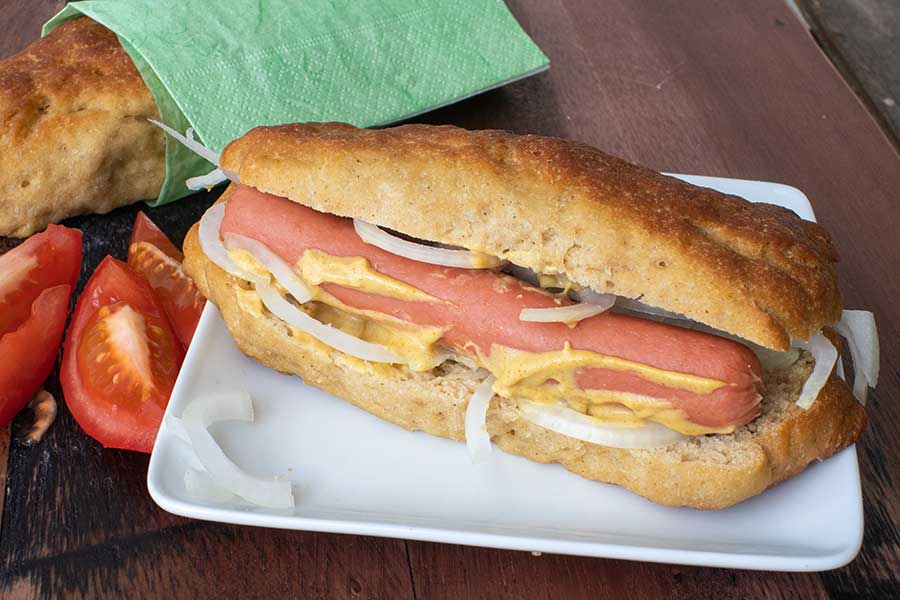 Why did I decide to create a hot dog bun recipe?
Firstly, I am not that keen on hot dogs unless they are organic and made with chicken or turkey. Fresh, delicious homemade burgers on a barbecue — absolutely 🙂 Or, I love filling the buns with delicious meat stews such as Barbacoa beef or spicy Dominican beef stew. YUM!
This gluten-free dough recipe is excellent because it can be used not just for hot dog buns, but also for burgers or rolls. They are lovely to use for various fillings.
And before I forget, they toast well so you can make delicious garlic bread, especially if you have a day or two old leftover buns. They make the best garlic bread.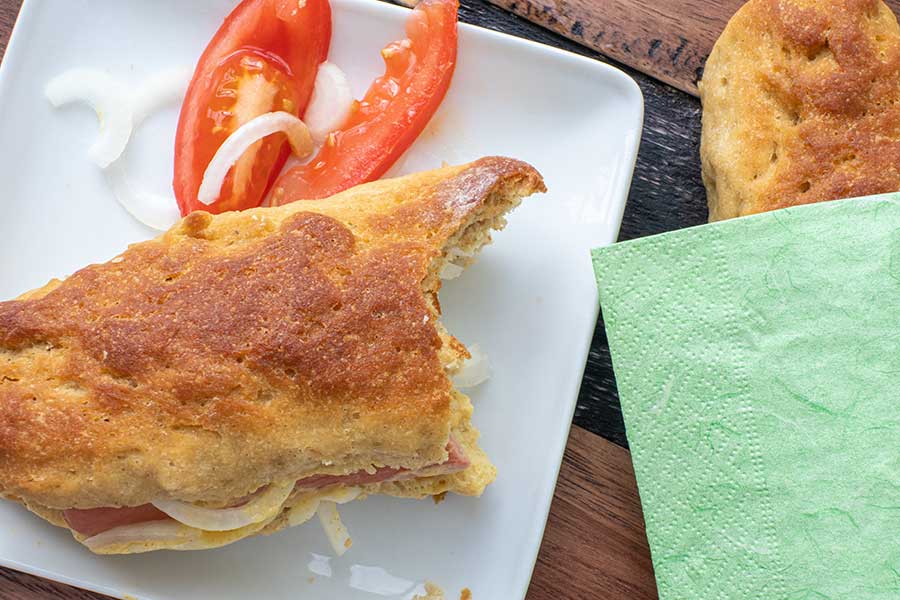 recipe details for soft and delicious homemade gluten-free hot dog buns
First, this is a yeast dough. So, you need to proof the yeast with warm water and a sweetener. I used maple syrup because I will not use refined sugar if I don't have to. You can also use honey or agave if you like, or sugar if that is all you have on hand.
Once the yeast is proofed, add the wet ingredients. I used a splash of olive oil, apple cider vinegar and eggs. The combination of these three ingredients is what will keep the hot dog buns light and soft.
I kept the recipe simple for the flours and used only two flours — white rice flour and arrowroot flour. To make sure that the gluten-free buns stay light, I also added baking soda. The dry ingredients are added to the wet mixture and using the mixer's paddle, everything is mixed briefly until smooth.
shaping the hot dog dough
You will find that the dough is relatively sticky. So you will need to use a bit of oil to handle and shape the dough into rolls. I usually weigh the dough so that the buns are equal size. But, you can eye it if you don't have a kitchen scale.
Once your form the dough into logs, place them about 1/4 inch apart. When the buns rise, they should be touching. This allows them to raise in height instead of width and keeps the buns soft.
They are a bit like pull-apart rolls. Or you can use a hot dog pan. I highly recommend getting one, it makes everything so much easier.
Now that the buns are ready for baking brush them with melted butter. The butter keeps them extra soft and buttery and gives them a nice light brown colour. Once the hot dog buns are finished baking, brush them one more time with the melted butter, and they are ready to be enjoyed.
When I made these hot dog buns, I formed the dough into six small logs, and they took only about 15 minutes to bake. However, you can make them into four larger rolls for sausages or subs, or make buns for hamburgers.
But you will have to allow a little extra time for baking, probably 2 – 4 minutes, depending on your oven.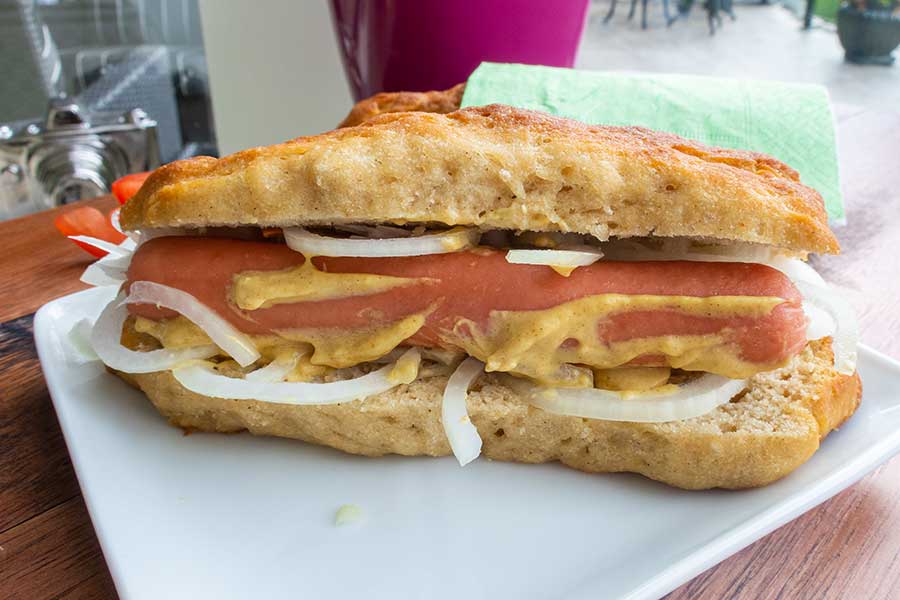 freezing the hot dog buns
Yes, you can freeze the gluten-free hot dog buns. Bake the buns until they start to turn golden. Allow them to cool and freeze in an air-tight container or freezer bag.
When you are ready to serve them, thaw the buns in the fridge first. Then bake in a preheated oven fat 375 F for about 10 – 12 minutes until the buns are golden brown.
I hope you enjoy these easy homemade gluten-free hot dog buns. They are soft and delicious, and if you follow the step by step instructions, they will be perfect every time 🙂
Let's Connect!
Be sure to FOLLOW US on FACEBOOK and PINTEREST.
Many thanks!
Kristina xx
Easy Gluten-Free Hot Dog Buns
Published on Sep 22, 2020
by
Kristina Stosek
Instructions
1.

Line a baking pan with parchment paper

2.

Add the warm water and sweetener to the bowl of a stand mixer and stir. Add the yeast and let it sit for 10 - 15 minutes until it foams.

3.

When the yeast is foamy, add the two tablespoons of olive oil, eggs and apple cider vinegar. Use the paddle attachment to mix on medium speed until combined.

4.

Using a large bowl, whisk together dry ingredients

5.

Add the flour mixture to the wet ingredients and using the paddle attachment mix until combined and smooth. Scarping sides as needed

6.

Turn the dough ball out onto a lightly oiled working surface, and using a knife, cut the dough into six equal pieces. Lightly oil your hands and evenly roll each piece into a log 5 inches long and about 1 inch wide. Place each log on the prepared pan about 1/4 inch apart, tucking the ends under to form an even log. When the rolls rise, they should be touching. Or use a hot dog pan

7.

Cover the pan loosely with plastic wrap and place in a warm place to rise for 1 hour. (I preheat my oven for 4 - 5 minutes, then turn the oven off and place the pan in the oven)

8.

After the dough rises by about 50%, brush the tops with melted butter.

9.

Preheat the oven to 375 F

10.

Place the pan in the oven and bake for 15 minutes until the buns are golden brown

11.

Remove the buns from the oven and brush with remaining melted butter. Cool in the pan for 10 minutes. Serve warm or at room temperature.
Leave a Comment
Has anyone tried this using a yeast substitute? I do not use yeast.
Kristina
Can I use tapioca starch instead of arrarowt?
Kristina
we will check into this, the batter should be sticky but not like a pancake batter. The liquid/flour ratio is correct as posted.
Can you check your liquid/flour ratio? I made this, and when the recipe called to "turn out the dough ball", I had a bowl of floury liquid, like a very thin pancake batter. I had to add substantially more flour to bring its consistency to a "sticky dough".