14 Gluten-Free Breakfast Cake Ideas
Are you searching for an easy morning meal? Try one of our gluten-free breakfast cakes. These recipes are created using ingredients such as fruit, nuts, seeds, vegetables, healthy fats and sweeteners such as pure maple syrup, honey or agave.
Starting your day with a delicious breakfast cake packed with goodness will provide you with lasting energy. But don't stop at breakfast, these scrumptious gluten-free cakes are wonderful as a snack later in the day
Here is a list of our most popular gluten-free breakfast cakes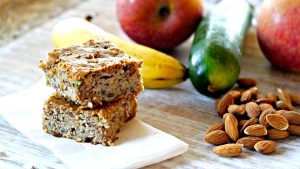 Gluten-Free Banana Apple and Zucchini Cake
This gluten-free banana apple and zucchini cake is a combination of fresh fruit, zucchini, almonds, and flax. Starting your day with this healthy nutrient dense cake will keep you energized for hours. Kids especially love this cake, and this is a wonderful way to include fruits and vegetables in their diet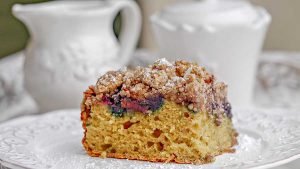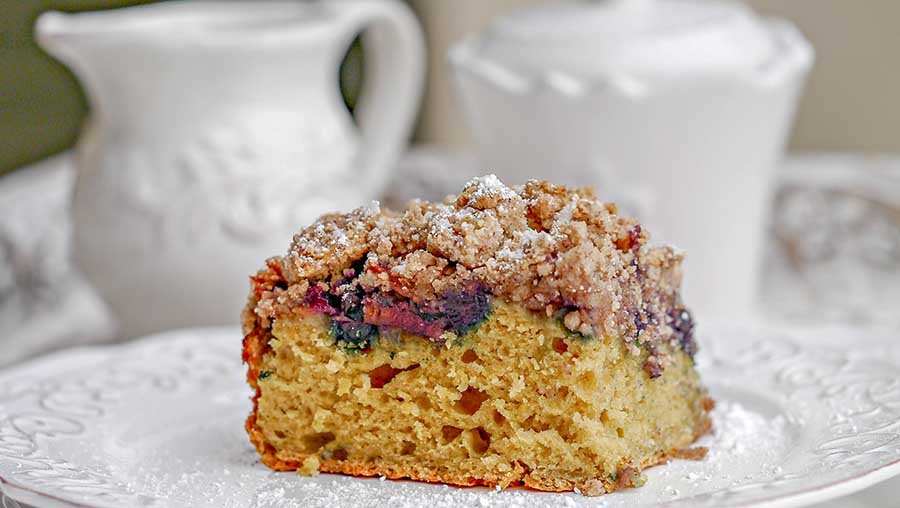 Gluten-Free Apple Blueberry Crumb Cake
Traditional crumb cakes are made with plenty of sugar and butter. This mouthwatering gluten-free version is made without refined sugars or butter. The heavenly layers of moist cake and fresh fruit topped with generous amount of crumb are what makes this recipe a winner. Serve warm for breakfast with a scoop of yogurt or as a snack later in the day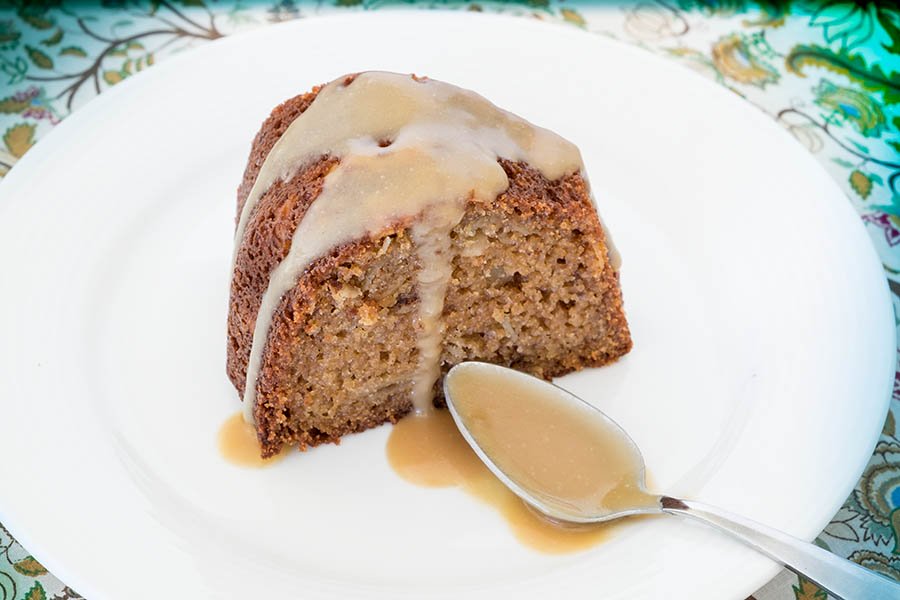 Gluten-Free Walnut Cinnamon Coffee Cake
What makes this gluten-free coffee cake special is the addition of healthy walnuts and cinnamon. Most coffee cakes made with butter are heavy and high in calories. In this recipe, I replaced buttermilk for butter. Buttermilk is low in fat and adds unexpectedly moist texture. This gluten-free coffee cake recipe comes together fast and easy and is truly special. Serve for breakfast, snack or add our easy to make vanilla sauce to make this a special gluten-free dessert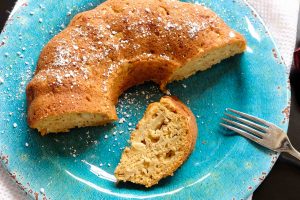 Gluten-Free Butternut Squash Apple Cake
Imagine a cake made with squash and apples that your entire family will love! Honestly, every time I make this butternut squash-apple cake, there isn't a crumb left over. This deliciously flavoured moist cake can be served as a dessert, snack or polish it off for breakfast. Your family will never know that this healthy gluten-free cake is made with butternut squash I promise!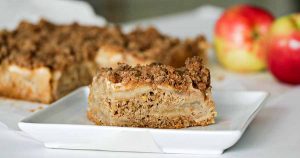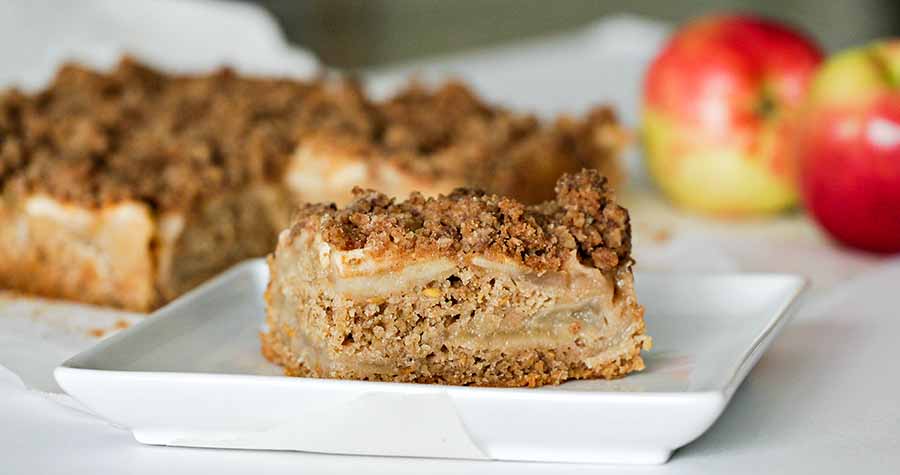 Gluten-Free Apple Streusel Cake
This is the best gluten-free apple streusel cake by far. The cake is moist with plenty of apples throughout. The added touch of cinnamon finishes the cake perfectly. This coffee cake is heavenly when served slightly warm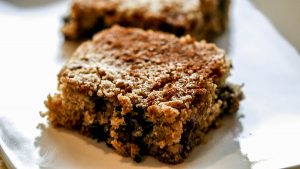 Gluten-Free Blueberry Low-Fat Cake
This gluten-free blueberry low fat cake is moist and packed with healthy blueberries. The use of coconut milk adds a nice and natural coconut richness without being overwhelmingly tropical. All you need is thirty minutes including prep time, and you will have a healthy delicious blueberry cake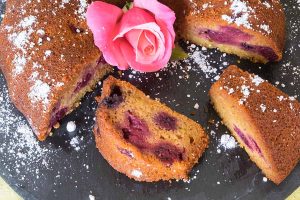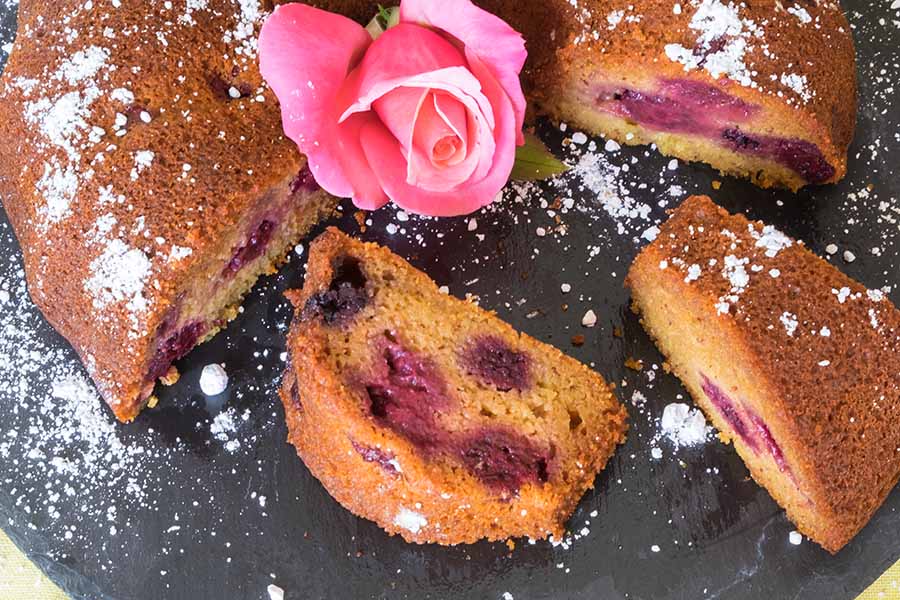 Gluten-Free Honey Blackberry Coffee Cake
This golden honey coffee cake is packed with blackberries and has a lovely lemon scent. A nutritious breakfast you can feel good about. This gluten-free blackberry honey coffee cake is light, moist and dairy free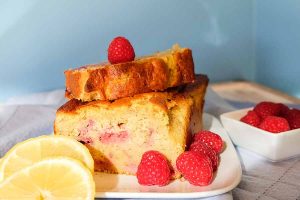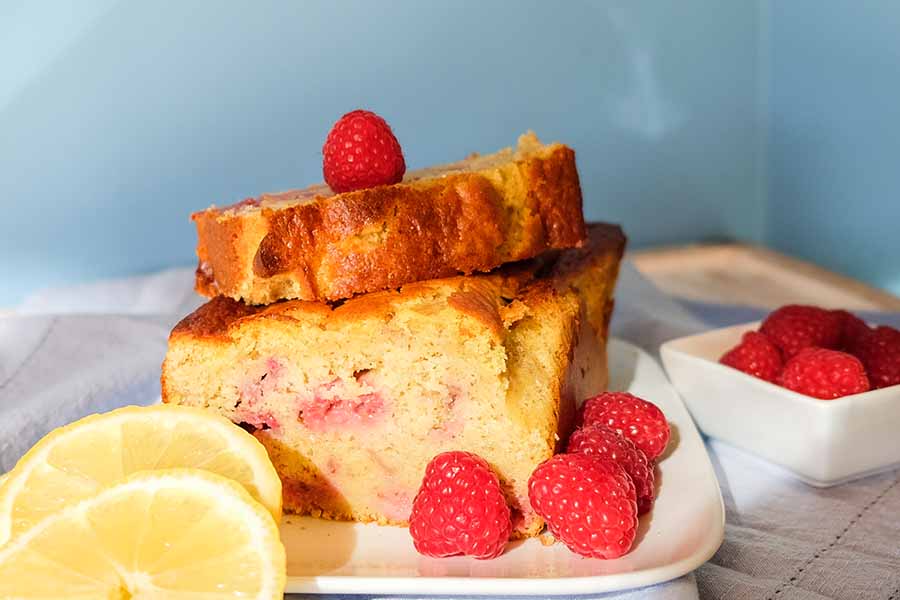 Gluten-Free One Bowl Raspberry Breakfast Cake
Imagine a gluten-free breakfast cake made entirely in one bowl. All you need is a high-speed mixer, no mess! This tasty gluten-free breakfast cake is moist, packed with raspberries and plenty of zesty fresh lemon flavour. I have added almond flour for protein and fresh lemon juice and raspberries for added vitamin C and antioxidants. This dairy-free breakfast cake is a simple alternative to a traditional muffin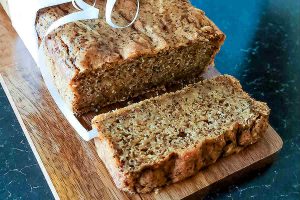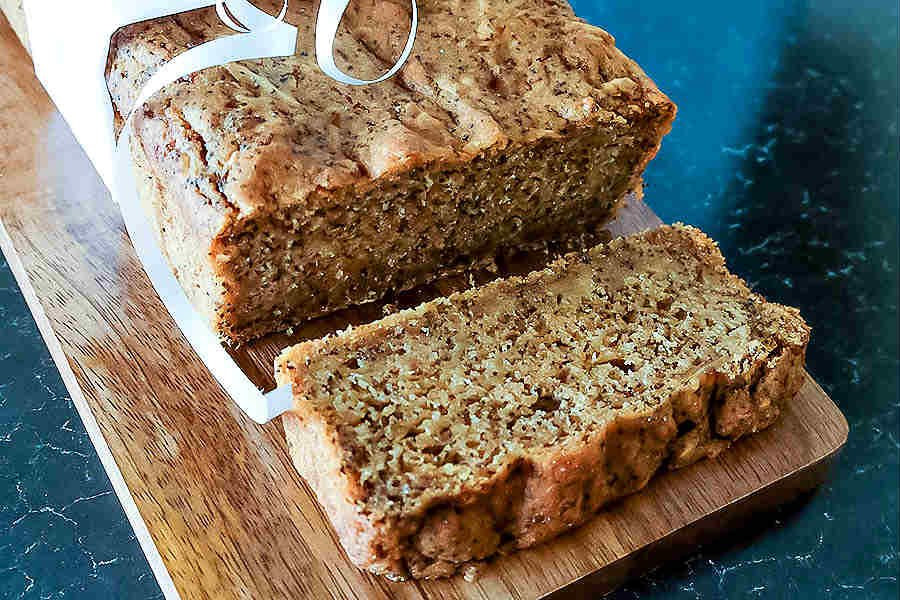 Gluten-Free Lemon Poppy Seed Loaf
This gluten-free lemon poppy seed loaf will compliment most diets. It is gluten free, egg free, dairy free and nut free. This incredibly moist loaf has a subtle lemon flavour and a delicate crumb texture making it very popular. Poppy seeds are a good source of minerals, so enjoy!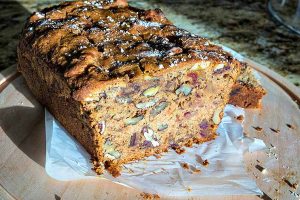 Gluten-Free Classic Walnut Date Loaf
Preserving the past in this classic walnut date loaf without gluten is magical. See why it is so healthy and oh so delicious. Dates are rich in fiber and iron and walnuts are rich in omega-3 fats and powerful antioxidants. For a boost of energy or a healthy breakfast, have a slice of this highly nutritious walnut date loaf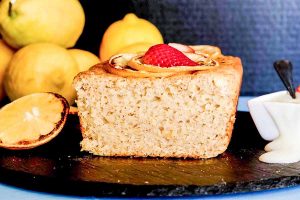 Gluten-Free Vegan Lemon Loaf
When it comes to lemon loaf, it should be moist, and you should taste the fresh lemon flavour. This loaf is deliciously flavoured with plenty of fresh lemon juice and finished with grilled lemon slices. The lemon topping infuses the loaf with stunning grilled lemon taste. This award winning gluten free vegan lemon loaf recipe should be included in everyone's recipe box. I have added lemon icing recipe if you so desire. Enjoy this vitamin C packed lemon loaf for breakfast, snack or a dessert.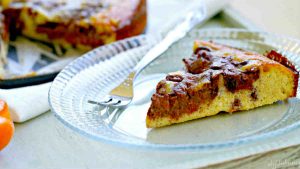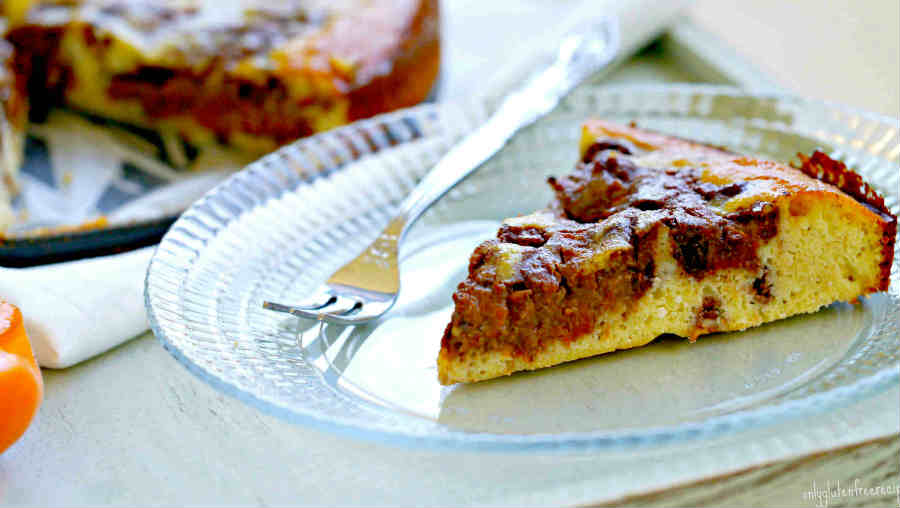 Gluten-Free Paleo Apricot Swirl Cake
This sinfully delicious flourless cake is made without added sugar. Using fresh local ripe apricots will add natural sweetness to this easy to make gluten-free dessert