Tamari and Honey Salmon Suckers
Prep Time
5 min + 1 hour to marinate Minutes
Difficulty
Easy
Cook Time
8 - 10 Minutes
Serves
4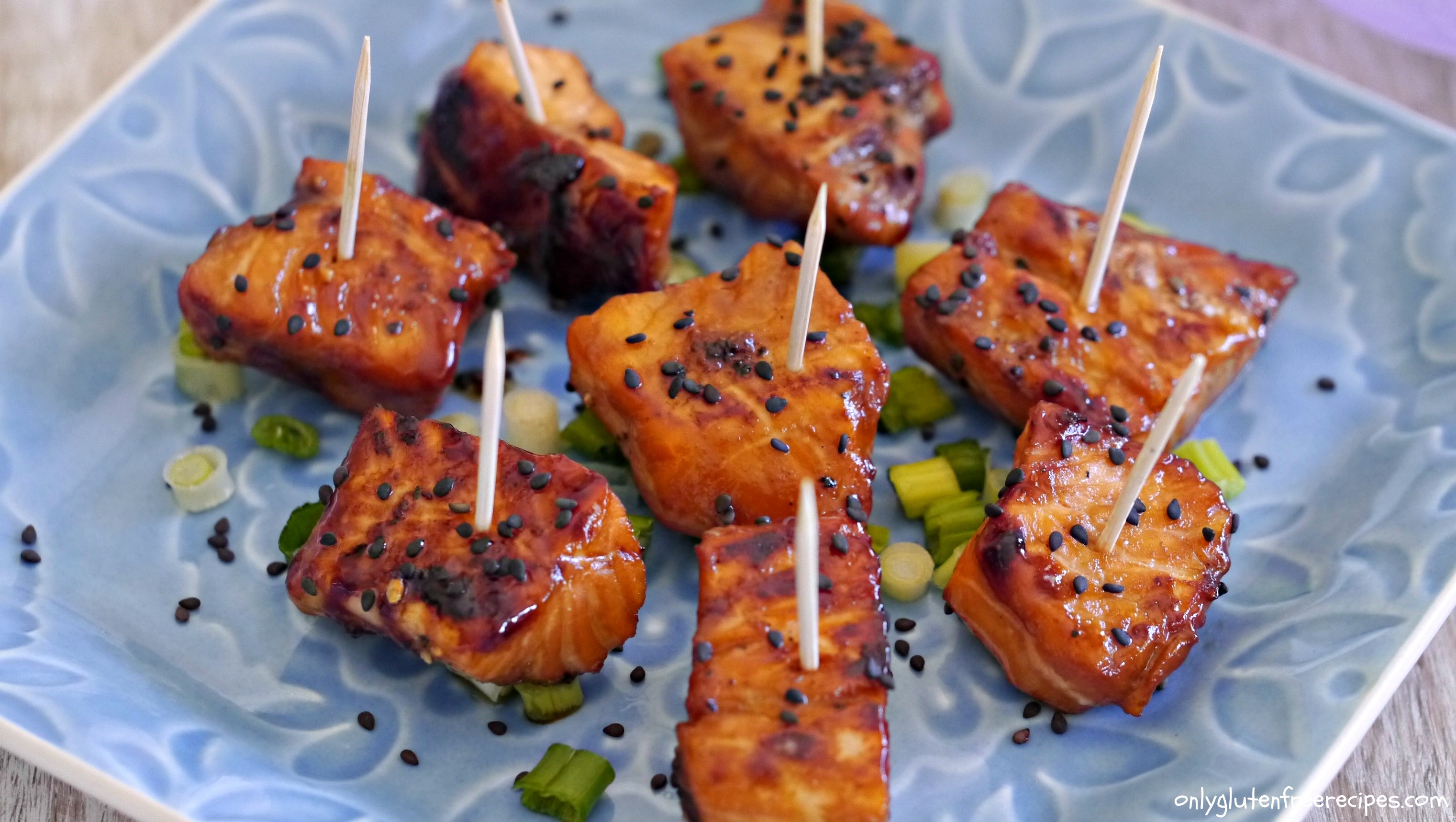 Average Rating: 5 | Rated By: 1 users
This is a very striking dish, as the salmon suckers are glazed with tamari and honey sauce and finished with black sesame seeds. Save this dish for special occasions, when you want to impress your guests.
Ingredients
1 lb. skinless wild salmon, about 1 ½ inch thick
2 tbsp. gluten-free tamari sauce
2 tbsp. liquid honey
1 tsp. sesame oil
1 tsp. freshly grated ginger
1 tsp. organic, gluten-free cracked black pepper
1 tbsp. black sesame seeds or as needed
Garnish options – sliced green onions, butter lettuce or cilantro
Instructions
Preheat oven to 425 F
Cut salmon into approximately 1 ½ inch cubes and place in a medium-size bowl.
Mix tamari, honey, sesame oil, ginger and black pepper, then add to salmon and toss until salmon is well coated. Refrigerate for 1 hour or until ready to cook
Place salmon on a baking sheet lined with parchment paper and bake for 8 – 10 min, or until salmon is cooked.
Transfer salmon to a serving platter and sprinkle with sesame seeds.