Strawberry Ricotta Mousse With Blackberry Topping
Prep Time
20 Minutes
Difficulty
Easy
Cook Time
3 Minutes
Serves
6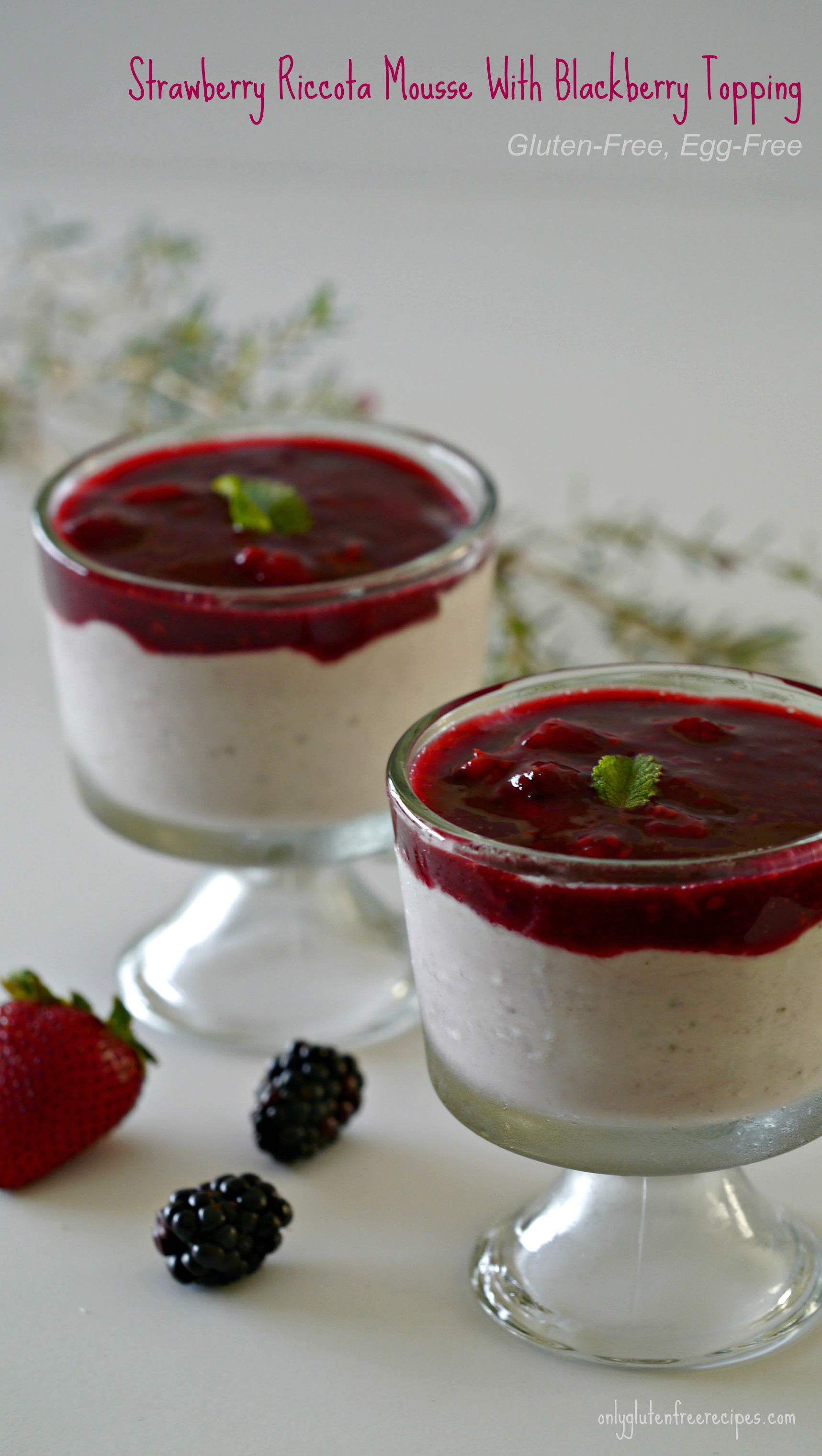 Average Rating: 5 | Rated By: 2 users
When fresh berries are in season, this makes a deliciously simple dessert for any occasion. This French-style dessert is light and fluffy with lovely presentation
Ingredients
1 lb. ripe organic strawberries (it is important that they are ripe. Otherwise you will need to add a sweetener)
2 cups whole milk ricotta cheese
1 cup whipping cream
FOR THE TOPPING
1 cup water
1 tbsp. gluten-free corn starch
6 oz. organic blackberries
2 tbsp. pure maple syrup
Instructions
In a food processor, blend the strawberries. Taste and see if you need to add a sweetener, they strawberries should be and sweet.
Then add ricotta cheese and blend until fluffy.
In a separate bowl beat the cream until small peaks form.
Gently fold the whipped cream into the ricotta and strawberry mixture
Spoon the mousse into serving bowls and then chill
FOR THE TOPPING
Whisk together water and cornstarch in a small saucepan, add blackberries and maple syrup and bring to boil. Cook for 2 – 3 minutes or until sauce thickens.
Transfer to a blender and blend until smooth, and then chill.
Pour the blackberry sauce on top of mousse and refrigerate for 3 hours before serving.