Paleo Apricot Chocolate Swirl Cake
Prep Time
10 Minutes
Difficulty
Easy
Cook Time
40 Minutes
Serves
6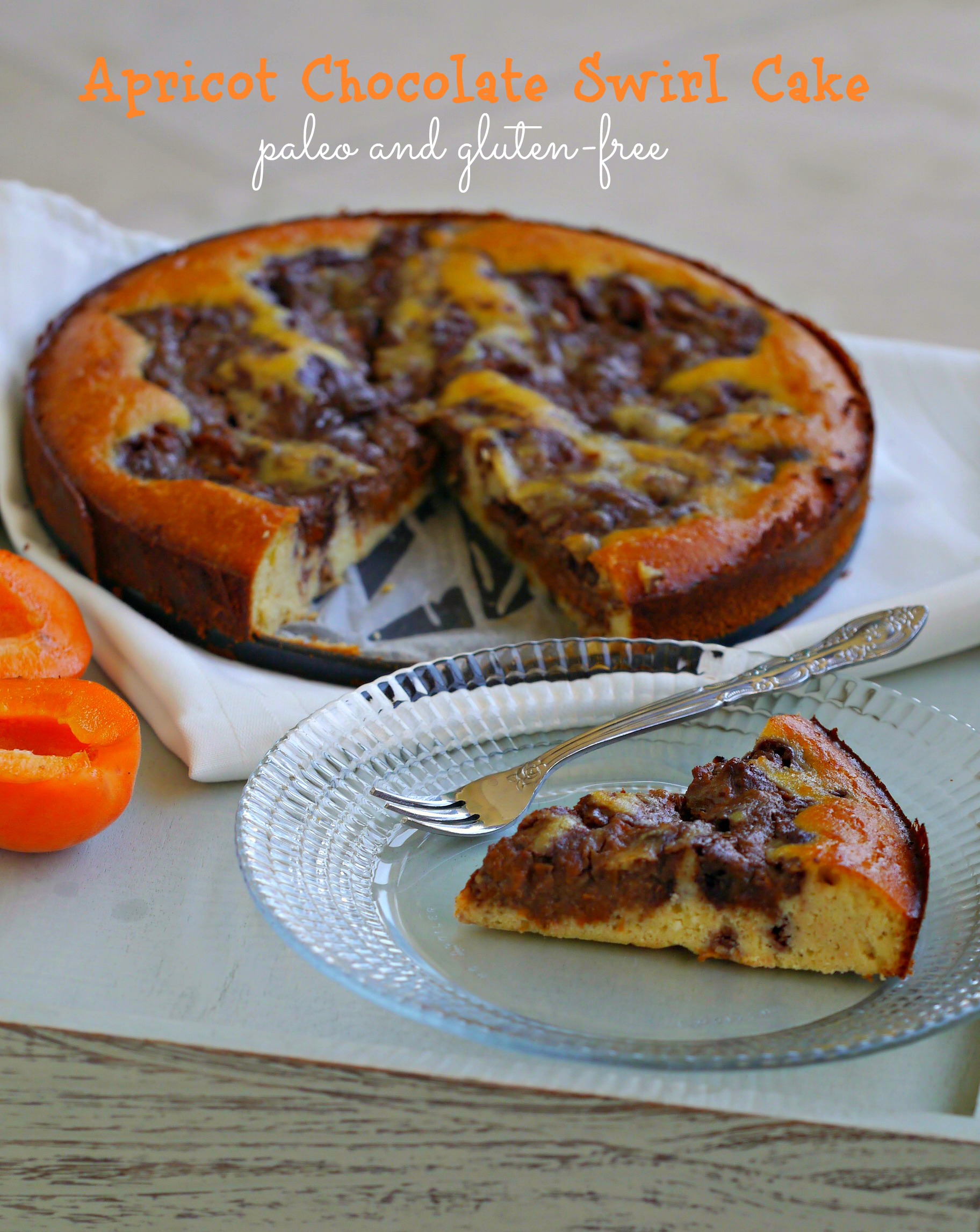 This sinfully delicious flourless cake is high in protein and without processed sugar. Using fresh local ripe apricots will add sweetness to this easy to make dessert.
Ingredients
½ cup raw pecans
6 organic, medium size ripe apricots. Cut in half and remove pits
1 tbsp. pure cocoa
3 tbsp. pure raw honey, divided
2 tsp. pure vanilla
1 tbsp. melted coconut oil
3 organic eggs, room temperature
¼ tsp. sea salt
1 cup almond flour
Instructions
Preheat oven to 350 F
Cut a circle out of parchment paper and line an 8-inch springform pan
Add pecans, apricots, cocoa, 1 Tbsp. of honey and vanilla into a food processor and process to a grainy texture, and then set aside
Add coconut oil, 2 Tbsp. of honey, eggs, sea salt and almond flour into a bowl and blend with an electric blender until smooth
Transfer almond batter into springform pan and gradually swirl in the apricot mixture
Bake for 35 – 40 min or until the top is golden, then cool completely.
Loosen the edges with a knife before removing from the springform pan and enjoy.
© Copyright 2017 Only Gluten Free Recipes. All Rights Reserved. Designed & Developed by GuaranteedSEO