Middle Eastern Spicy Carrot Ribbon Salad
Prep Time
15 Minutes
Difficulty
Easy
Serves
4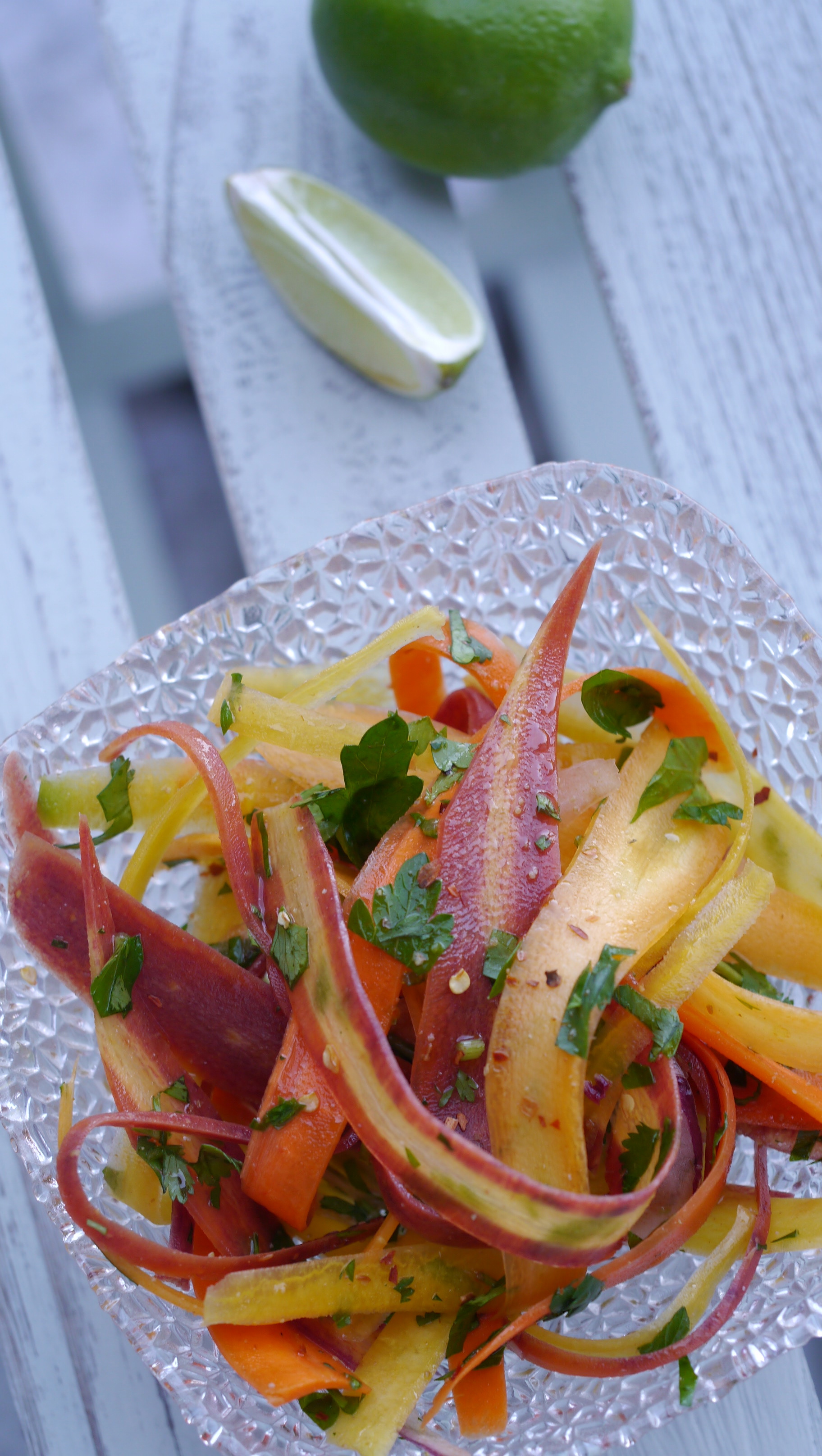 This is a pretty salad low in calories and high in antioxidants. Enjoy it as a starter or as a side with chicken or fish.
Ingredients
1 lb. organic medium size carrots (try and get various colours)
1 organic, small red onion, thinly sliced
½ cup finely chopped organic flat leaf parsley
2 tbsp. organic fresh lime juice
½ tsp. organic, gluten-free ground cumin
½ tsp. organic, gluten-free red pepper flakes
¼ tsp. sea salt or to taste
½ cup finely chopped organic cilantro
1 tbsp. extra virgin olive oil
Instructions
Peel carrots, then shave them into long ribbons or use a mandolin
In a large bowl toss all the ingredients together except cilantro and olive oil and let it sit for 30 minutes tossing halfway through.
To serve add in cilantro and toss once more, and then drizzle with olive oil.
© Copyright 2017 Only Gluten Free Recipes. All Rights Reserved.