Lemon Chicken – Gluten Free
Prep Time
20 Minutes
Difficulty
Intermediate
Cook Time
20 Minutes
Serves
4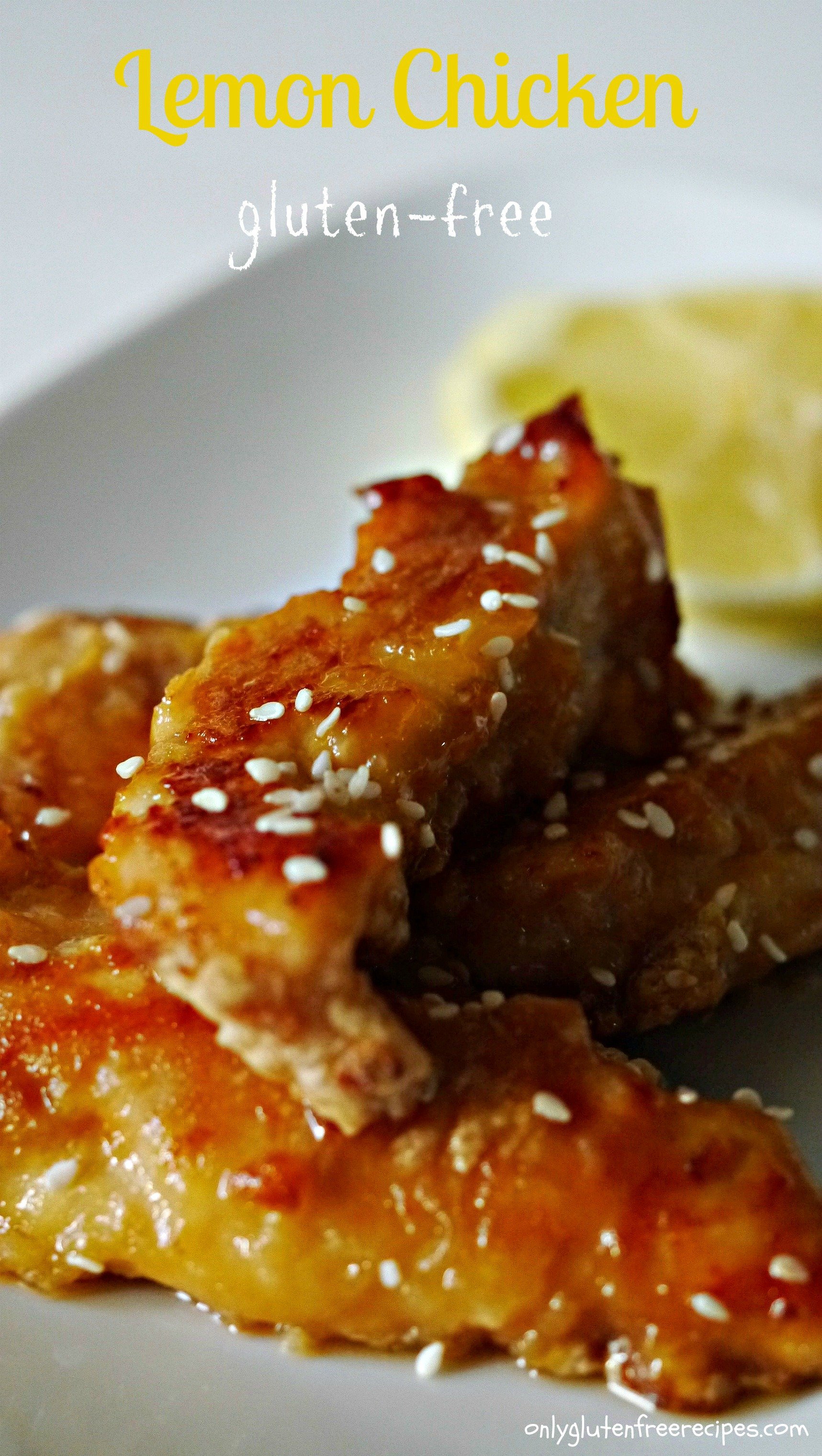 Average Rating: 4.5 | Rated By: 2 users
If you love authentic Chinese lemon chicken, you will love this recipe. This is a gluten free version without the deep-frying or processed sugar, making it a healthier option. To serve just add some steamed rice or steamed veggies, or serve as an appetizer.
Ingredients
2 large organic chicken breasts, cut into approximately 2-inch strips
1 organic egg or egg substitude
2 tbsp. gluten free tamari sauce
1/3 cup + 1 tsp. organic agave nectar
1 tsp. sesame oil
1/3 cup freshly squeezed lemon juice
½ cup gluten free chicken stock
1 lemon (thinly sliced + zest)
½ cup gluten free cornstarch
½ tsp. sea salt
2 tbsp. extra virgin olive oil or coconut oil
1 tbsp. sesame seeds
Instructions
Whisk together egg, tamari sauce, 1 tsp. Agave nectar, sesame oil and 1 tsp. lemon zest, then add chicken and marinade in the fridge for 1 hour
TO PREPARE THE SAUCE
In a small sauce pan add lemon juice, chicken stock, 1/3 cup agave nectar, 1 tbsp. lemon zest, and lemon slices.
Simmer on low heat for 5 minutes. Taste the sauce and adjust for sweetens for your preference by adding some more agave nectar.
Whisk together 2 tsp. cornstarch and 1 tbsp. water or chicken stock, then add to lemon sauce and cook until sauce thickens. If the sauce is too thick, add some more chicken stock. Set sauce aside.
FOR THE CHICKEN
Preheat oven to 400 F
Mix balance of cornstarch and salt in a bowl and one piece at a time slightly dust the chicken. Place chicken on parchment paper until ready to cook.
Preheat olive oil and flash fry the chicken, about 1 minute on each side, then transfer to a non-stick baking sheet and bake for 10 minutes, or until chicken is fully cooked. (do not over bake, or the chicken will be dry)
Pour lemon sauce over the chicken and bake one more minute, just enough to reheat the sauce.
Sprinkle with sesame seeds and enjoy!