Indian Creamed Spinach ~ Palak
Prep Time
10 Minutes
Difficulty
Easy
Cook Time
15 Minutes
Serves
4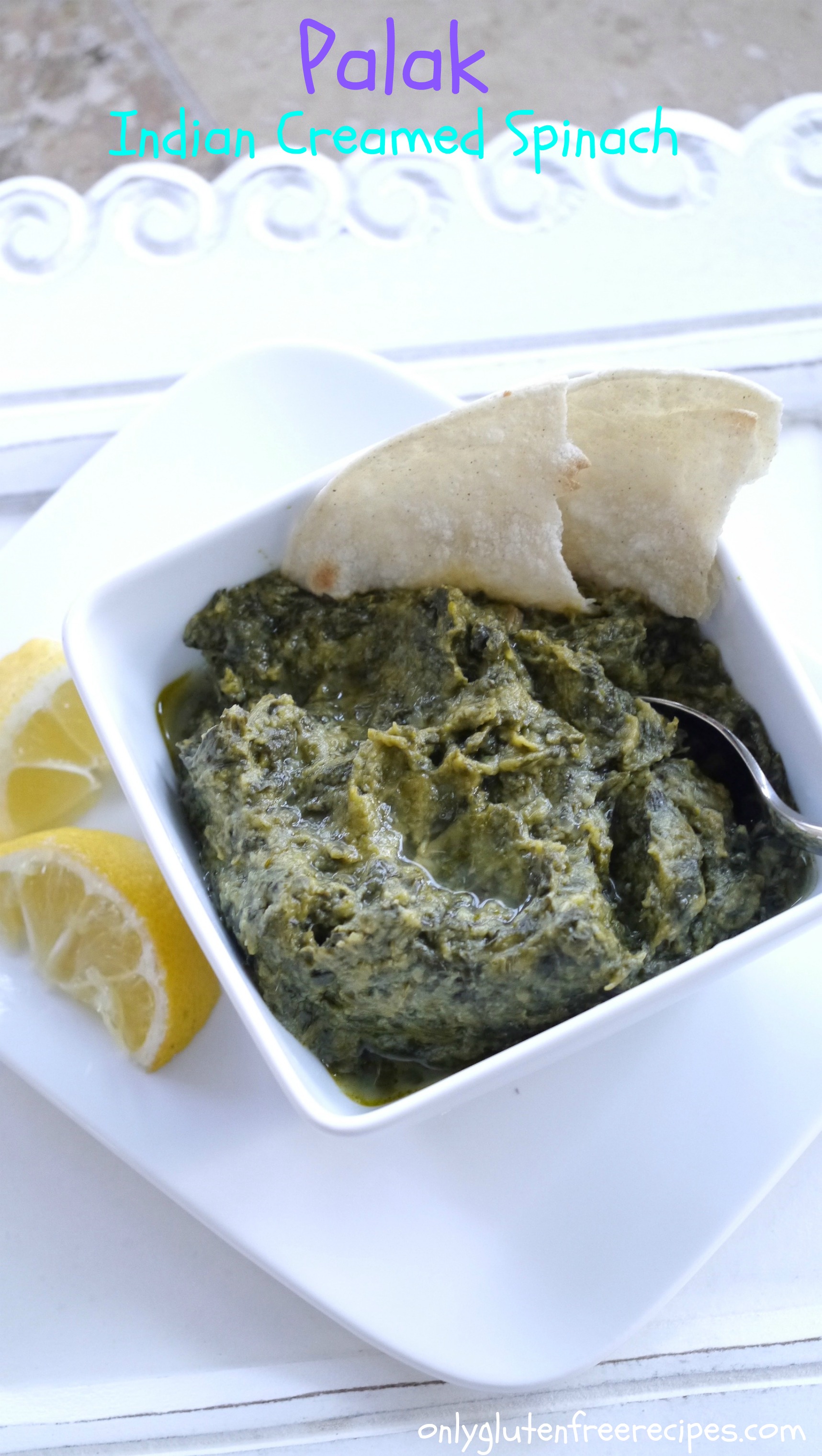 Average Rating: 5 | Rated By: 1 users
This is wonderful, spiced up gluten free creamed spinach recipe. It is the combination of Indian spices used in this recipe that create this tasty dish.
Ingredients
1 ½ lb. fresh organic spinach
1 tbsp. organic butter, extra virgin olive oil or ghee (Indian butter)
1 medium size yellow onion, chopped
2 garlic cloves, minced
2 tsp. minced ginger
1 large organic tomato, chopped
2 tsp. organic, gluten free ground cumin
1 tsp. organic, gluten free garam masala
1 tsp. organic, gluten free ground coriander
½ tsp. organic, gluten free turmeric
½ tsp. organic gluten free cayenne pepper
1 cup organic, full-fat Greek yogurt
Sea salt to taste
Instructions
Add 1 cup of water and fresh spinach into a large pot, cover and cook for 3 minutes, or until just wilted, and then drain.
Add butter and onion to a large saucepan and cook over medium heat for 5 minutes.
Add garlic, ginger, cumin, garam masala, coriander, turmeric and cayenne and cook for 1 minute.
Stir in tomato until well covered with the spices.
Add in spinach and yogurt and cook until heated through
Transfer spinach to a food processor or blender and puree.
Season with salt and serve hot with gluten free naan bread (Indian bread) or over rice with lemon wedges.