Grain Free Spinach and Feta Cheese Pie
Prep Time
15 Minutes
Difficulty
Easy
Cook Time
50 Minutes
Serves
6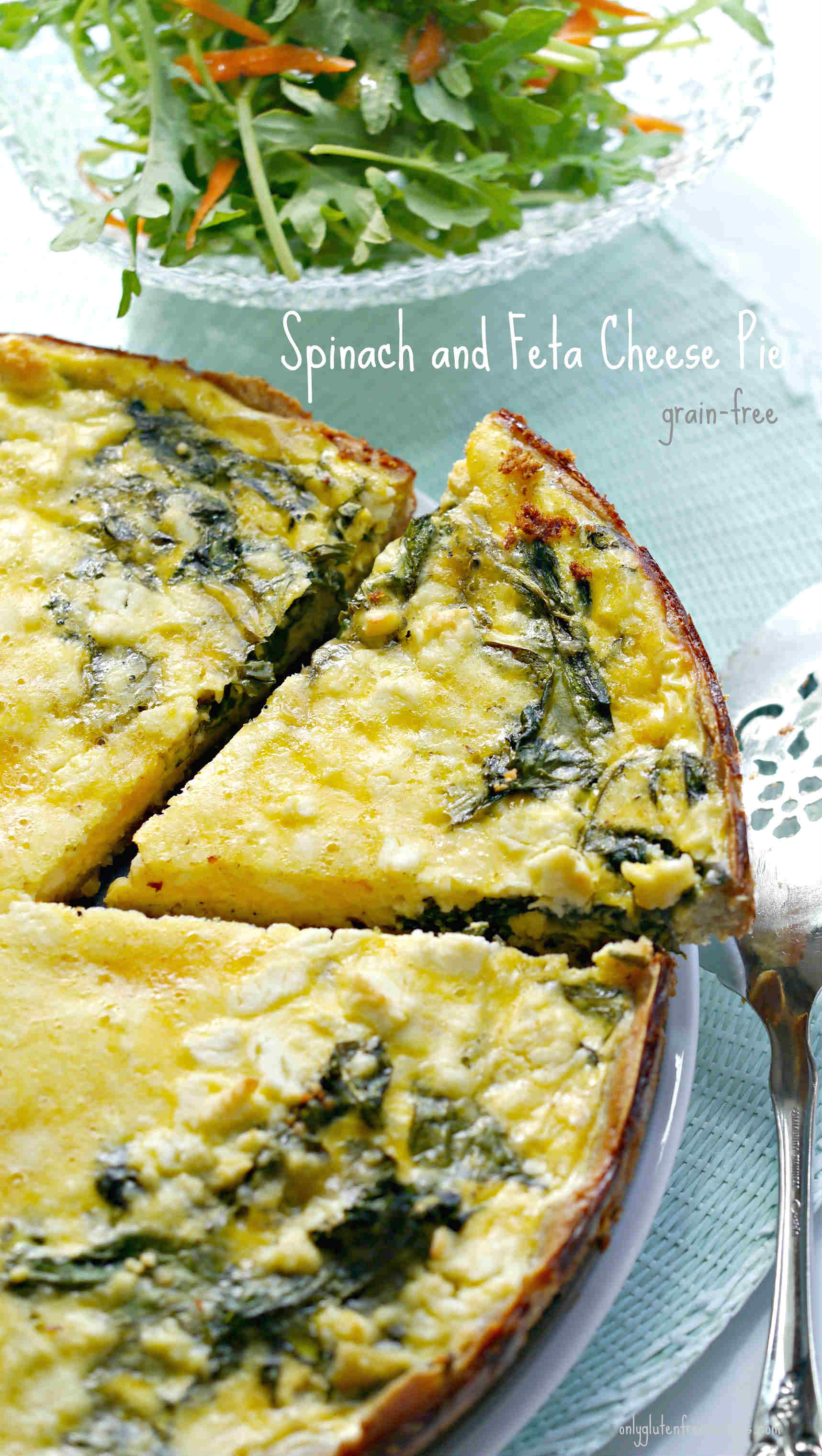 This naturally gluten free spinach and feta cheese pie is one of our most popular recipes for Sunday brunch. Enticingly cheesy, with custard like texture and rich in protein. You will especially love the crust, which is made with sesame seeds and buckwheat. This scrumptious pie is a winner!
Ingredients
CRUST
1½ cups blanched almond flour
¼ cup sesame seeds
1 Tbsp. buckwheat flour
¼ tsp. Himalayan pink salt
3 Tbsp. butter
1 organic egg
FILING
8 oz. fresh baby spinach, roughly chopped
1 Tbsp. extra virgin olive oil or butter
2 cloves of garlic, crushed
1 pinch of freshly ground nutmeg
Pinch of Himalayan pink sea salt and black pepper (you do not need to add too much salt since the cheese and buttermilk are already salted)
6 organic eggs
1 cup buttermilk
¾ cup grated cheddar cheese
½ cup crumbled feta cheese
Instructions
Preheat the oven to 350°F
For the crust, mix almond flour and sesame seeds in a food processor. Add the remaining ingredients and mix to form a dough
Press the dough into an 8-inch springform pan and prick holes with a fork. Bake for 12 minutes
While the pie shell is baking, sauté the garlic in oil or butter over medium heat for about a minute, add the spinach and sauté until the spinach is slightly wilted, about 1 minute. Turning the spinach frequently
Whisk together the eggs, buttermilk and nutmeg
Add the cooked spinach to the pre-baked pie shell, sprinkle with cheddar cheese and pour the egg batter over the cheese. Top with feta cheese and place on a baking tray, bake for 35-40 minutes
© Copyright 2017 Only Gluten Free Recipes. All Rights Reserved.