Gluten-Free Southern Fried Chicken
Prep Time
15 Minutes
Difficulty
Easy
Cook Time
35 Minutes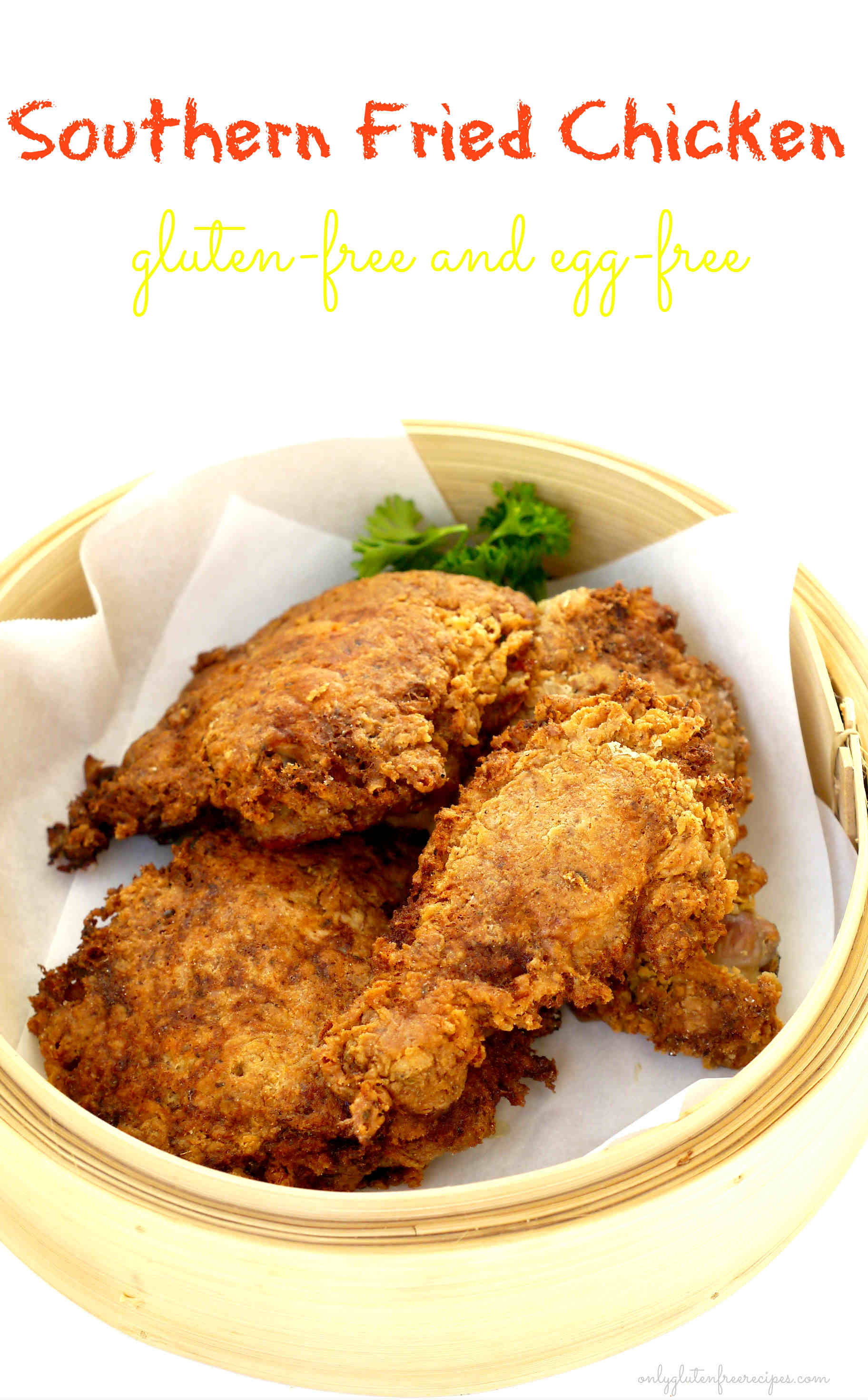 If you love crispy fried chicken, you will love this recipe. The chicken is coated in a light buttermilk batter, which is egg-free and seasoned to perfection. Then it is flash fried and baked, allowing for most of the oil to drain. Your family will never know that this tasty crispy fried chicken is gluten-free. YUM!
Ingredients
8 pieces of skinless chicken (thighs, drumstick or chicken breast strips)
3 Tbsp. ground flax seed
½ cup water
1 ½ cups buttermilk
1 ½ tsp. baking powder (preferably aluminum-free)
1 tsp. baking soda
3 cups all-purpose gluten-free flour
1 tsp. garlic powder
1 tsp. paprika
1 tsp. freshly ground black pepper
1 tsp. dried oregano
1 tsp. Himalayan salt or sea salt
2 cups coconut oil or grape seed oil
Note: all ingredients must be gluten-free and preferably organic
Instructions
Mix flax seed and water in a small bowl and set aside for 30 minutes
In a medium size bowl whisk together flax mixture, buttermilk, baking powder and baking soda until smooth
In separate bowl combine gluten-free flour, garlic powder, paprika, black pepper, oregano and salt
Dip chicken into buttermilk batter, drip off excess batter and roll in the flour mixture and repeat it one more time. Place on a tray until you are ready to cook the chicken
Preheat the oven to 375 F and line a baking tray with parchment paper
Using a non-stick frying pan preheat the oil to medium heat, add the chicken and cook for three minutes on each side. The coating of the chicken should be golden. Once this is done carefully transfer the chicken to a prepared baking tray and bake for 15 – 20 minutes, depending on the size of the chicken pieces. The internal temperature of the chicken should be 165 F
© Copyright 2017 Only Gluten Free Recipes. All Rights Reserved.