Gluten-Free Schnitzel Bites
Prep Time
15 Minutes
Difficulty
Moderate
Cook Time
20 Minutes
Serves
4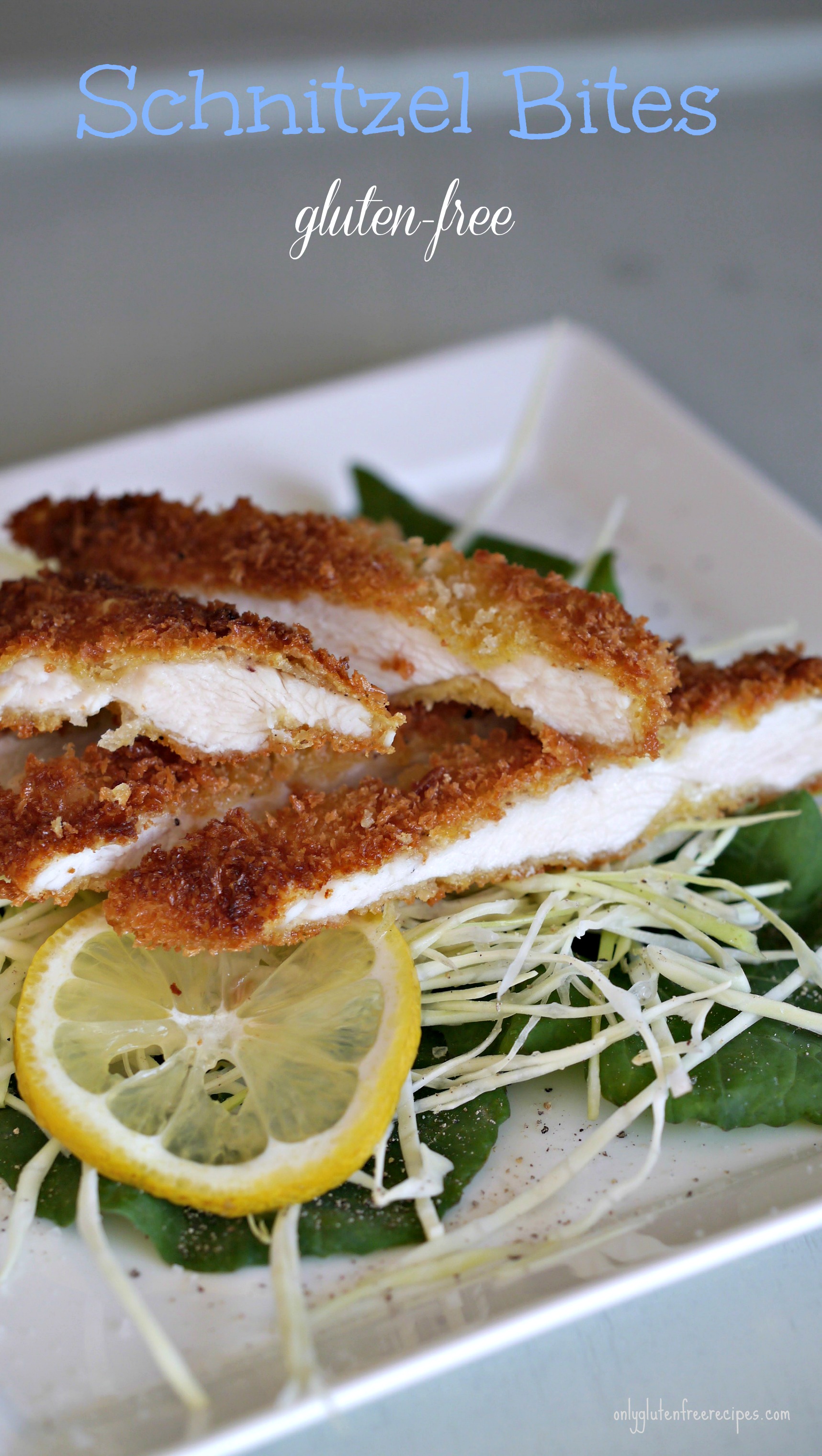 Average Rating: 5 | Rated By: 1 users
Schnitzel bites are one of the best-loved snacks. They are tender chicken breasts encased in crunchy coating. Serving them as finger food with mustard is popular or add a small salad when serving them for lunch.
Ingredients
2 organic chicken breasts, slice across to about ½ inch thickness
½ tsp. sea salt
½ tsp. organic, gluten-free garlic powder
¾ cup all-purpose gluten-free flour
1 large organic egg (more if needed) whisked
2 cups gluten-free breadcrumbs
1 tsp. organic gluten-free oregano leaves
1 cup coconut or grapeseed oil or as needed for frying (they are not deep fried)
Organic lemon slices, lettuce leaves and or thinly sliced cabbage for garnish
Instructions
Season chicken breasts with salt and garlic powder
Mix breadcrumbs with oregano
Prepare three bowls for dipping; flour, egg and breadcrumbs mix
Dip chicken in flour and coat well, then dip in egg and then in breadcrumbs, after the chicken is coated place on parchment paper.
Preheat oil over medium heat in a frying pan (the oil should be about 1/2 inch deep) once the oil is heated place coated chicken carefully in the oil and fry for 3 – 4 minutes on each side or until cooked
Place cooked chicken on a paper towel to remove excess oil and cut into strips
Serve over lettuce and or thinly sliced cabbage drizzled with lemon juice
TIP: you can prepare the schnitzels ahead of time, after coating the chicken place them on a plate and refrigerate. Do not cover them or they will become soggy.